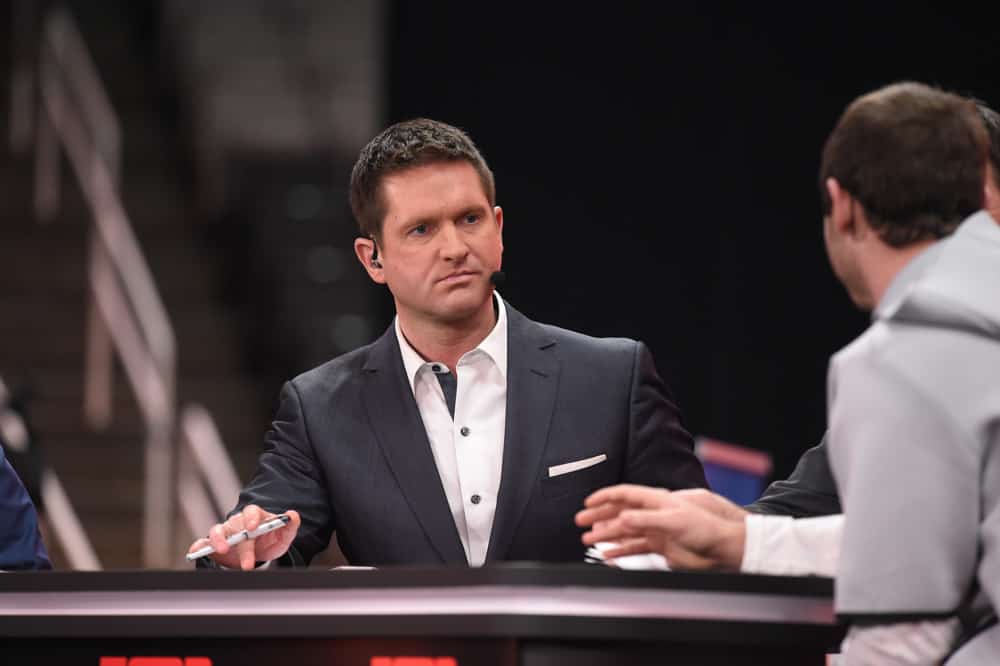 It's the time of the year where mock drafts are popping up just about everywhere.
Reading those mock drafts is usually an entertaining time, but it's often times hard to predict how the real draft is going to play out.
Regardless, ESPN's Todd McShay recently released his new mock draft that has the Cleveland Browns selecting Tulsa linebacker Zaven Collins.
This mock draft does have a few questionable decisions, but Collins going to Cleveland does make sense.
"I mocked Collins to the Browns a month ago as well, and nothing has changed for a team certainly ready to contend for a Super Bowl, says McShay.
The Browns desperately need linebacker help and Collins would be an immediate upgrade.
Getting To Know Collins
Collins wasted little time making an impact at Tulsa.
He recorded 85 tackles, 9.5 tackles for loss, one sack, and one interception during his first season.
His sophomore campaign included a career-high 97 tackles and two sacks.
Collins numbers did go down in 2020 due to the fact Tulsa didn't play a full season.
Despite a shortened season, Collins continued causing havoc on the field.
Linebacker Zaven Collins— your 2020 Bronko Nagurski Trophy winner, awarded to the best defensive player in college football. He's the type of field general the Eagles desperately need. #FlyEaglesFly https://t.co/LIag2qKvUS pic.twitter.com/6tgmREzEnI

— Chris Mallee (@mallee_chris_24) January 6, 2021
He finished with 54 tackles, 7.5 tackles for loss, and a career-high four sacks during his junior campaign.
Collins is an elite athlete with excellent explosiveness that allows him to make a significant impact in several phases on defense.
It's worth noting he does have below average speed, his physicality and strength make up for his lack of speed.
He is a well-rounded prospect that reads plays well and has enough upside worth taking a chance on him in the first round.
Could Cleveland Land Collins?
Most analysts believe Micah Parsons, Jeremiah Owusu-Koramoah and Azeez Ojulari are better prospects and will likely be off the board before Cleveland makes their first round selection.
Maybe, Cleveland trades up for one of those linebackers, but landing Collins isn't bad at all.
There is plenty to love about Collins' game and he'd be a useful weapon in the pass rushing attack for the Browns.
Most valuable LBs in the 2021 Draft class (PFF Wins Above Average):
1. Jeremiah Owusu-Koramoah, ND
2. Zaven Collins, Tulsa
3. Rashad Byrd, GA Southern pic.twitter.com/iS985Zy95q

— PFF Draft (@PFF_College) February 6, 2021
The versatility of Collins is something that the other top linebackers don't have in their toolbox.
His scheme-diverse play would be an asset to the Browns defense that is desperately lacking impactful linebackers.
As mentioned before, Collins does have below average speed, which hurts his range.
However, he's basically an elite prospect outside of a few minor areas.
The Browns should feel good about themselves, assuming they can land a player like Collins in the late-first round.
McShay talks about his mock draft below in the video.