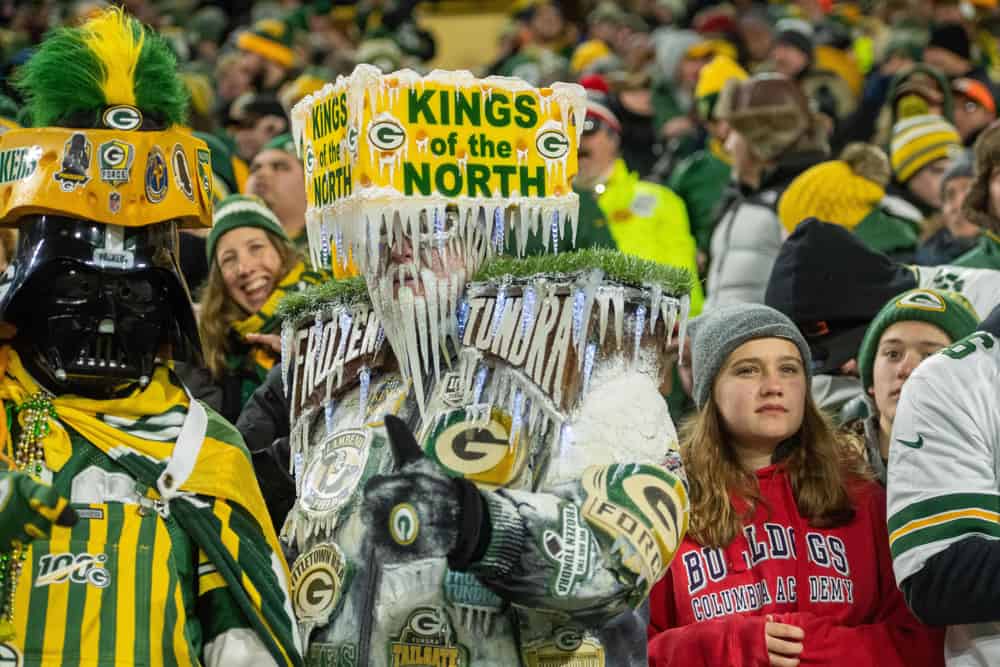 Cleveland Browns fans are getting an early Christmas present.
Their team will travel to Lambeau Field to play the Green Bay Packers on Saturday, December 25.
Packers to host Cleveland Browns at Lambeau Field on Christmas Day https://t.co/I9Y1OdTiGN

— The Packers Wire (@ThePackersWire) May 12, 2021
This is just the latest teaser released in advance of the NFL schedule release tonight at 8 pm on NFL Network.
Will Rodgers Be There?
Aaron Rodgers' future with the Packers has been a lingering question for weeks.
He is not happy with the Packers drafting strategy that each year involves selecting a defensive player in the first round, except for 2020 when the Packers opted to trade up for his potential replacement, Jordan Love.
Last Matchup Between Browns and Packers Was In 2017
The Packers defeated the Browns in overtime by the score of 27-21 at FirstEnergy Stadium on December 10, 2017.
Aaron Rodgers was injured so he did not play in that game.
DeShone Kizer was the Browns quarterback with Isaiah Crowell and Josh Gordan as the rushing and receiving leaders on the day.
Obviously, the Browns are a different team than that 2017 one who with the Packers lost dropped to 0-13 on the 2017 season.
This will be a more evenly matched game.
Latest NFL Super Bowl Odds

Chiefs 9-2
Bucs 7-1
Ravens 12-1
Bills 12-1
Rams 12-1
49ers 14-1
Browns 16-1
Packers 18-1
Broncos 20-1
Colts 20-1
Cowboys 25-1
Cardinals 30-1
Chargers 30-1
Dolphins 30-1
Patriots 30-1
Seahawks 30-1
Saints 35-1
Bears 40-1
Titans 40-1
Panthers 50-1

— TheGamblersReport.com (@gamblersreport) May 11, 2021
Last Trip Browns Made To Lambeau Was In 2013
Aaron Rodgers played in the October 20, 2013 home game against the Browns.
The Packers jumped out to a 14-0 lead in the first quarter and never looked back, beating the Browns by a final score of 31-13.
In typical Packers fashion, they dominated the time of possession, first downs, and total yards.
Green Bay Weather In December
They don't call it The Frozen Tundra for nothing.
The average daytime temperature in Green Bay in late December is 26 degrees with nigh time lows dipping to 12 degrees.
Snow and wind can also complicate game plans.
In comparison, Cleveland can feel like the tropics with late December temperatures averaging 36 degrees by day and 26 degrees at night.
The Browns will need to prepare for a tough opponent and plan for bad weather conditions also.
Stay tuned for more schedule teasers to be revealed today prior to the formal schedule release tonight at 8 pm EDT on NFL Network.