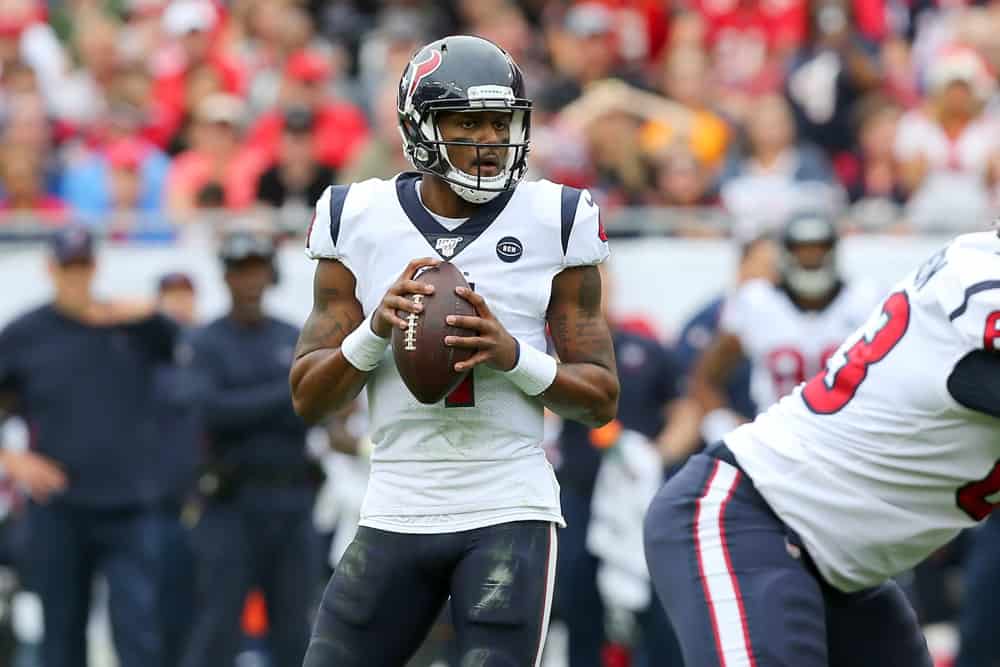 ESPN's Adam Schefter broke the Friday afternoon news bomb that the Cleveland Browns fanbase never saw coming.
Deshaun Watson will become a member of the Cleveland Browns.
After his people told the Browns they were out of the running on Thursday, reportedly the Browns did not give up.
Deshaun Watson has decided he wants to play for the Cleveland Browns in a stunning change of events, per sources. Watson has informed the Houston Texans that he now is willing to waive the no-trade clause in his contract to be dealt to Cleveland.

— Adam Schefter (@AdamSchefter) March 18, 2022
Deshaun Watson will be the new QB of the Cleveland Browns. A real thing. The #Browns will now trade Baker Mayfield.

— Ian Rapoport (@RapSheet) March 18, 2022
Browns Pay Big Money
Not only do the Browns pay a lot of money for Watson, but it is also guaranteed money.
Every dollar of Deshaun Watson's new five-year, $230 million deal is guaranteed, per sources, setting a new record for the highest guarantee given to an NFL player. @Browns and Watson's agent @DavidMulugheta combine to make history.

— Adam Schefter (@AdamSchefter) March 18, 2022
Schefter's sources are telling him that the 5 year $230 million deal is fully guaranteed.
This is the new highest guaranteed salary for an NFL player.
Rest Of Deal
The rest of the trade package has yet to be released.
At a minimum, three first-round draft picks are in the deal.
Baker Mayfield will now get his wish to be traded though it does not appear as though he will be a Houston Texan.
Mayfield, ironically, requested a trade yesterday when the Watson deal appeared to fall through.
At the time, the Browns denied his trade request, perhaps this is why.
Watson Comes To The AFC North
While everyone has been talking about the AFC West quarterback talent, the AFC North is also worth mentioning.
Lamar Jackson, Mitchell Trubisky, Joe Burrow, and now Deshaun Watson will face off against each other two times per season.
Conclusion
There is always drama with the Browns, and this is the biggest and most dramatic move yet.
The Browns are mortgaging the future with the belief that Watson can help them win now.
That may be true, but there are still outstanding issues including the civil cases against him and a potential NFL suspension.
This story will continue to be updated as more details are learned.