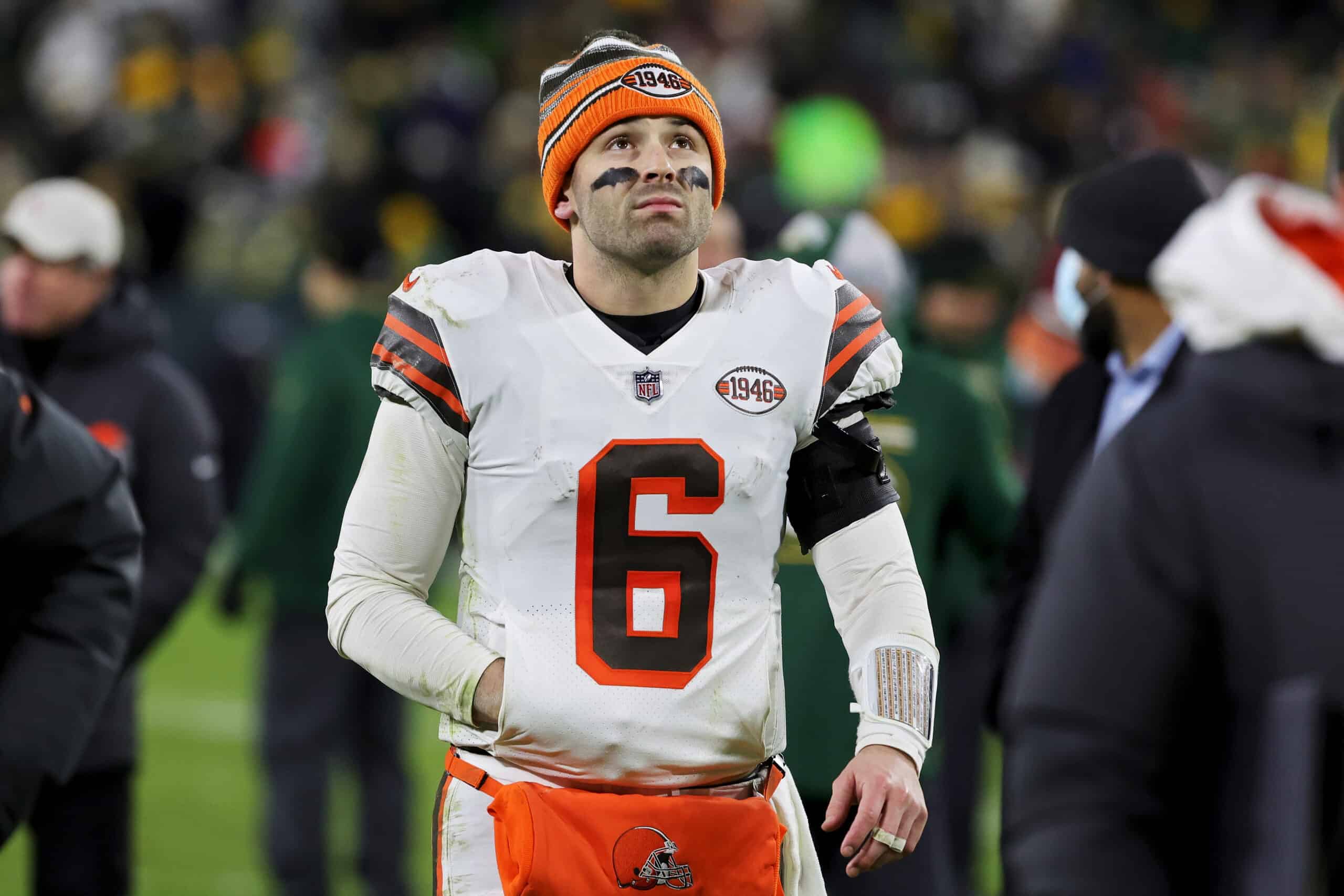 Despite the Cleveland Browns saying that they will not honor quarterback Baker Mayfield's trade request, there are indications that the Browns could have some interest if they change course.
Josina Anderson is reporting that the Seattle Seahawks are at a minimum considering the possibility of trading for Mayfield.
I'm told the #Seahawks have discussed exploring acquiring Baker Mayfield at quarterback, per league sources.

— IG: JosinaAnderson (@JosinaAnderson) March 17, 2022
Anderson's tweet says Seattle has
"discussed, exploring acquiring Baker Mayfield"
It's time @bakermayfield @Seahawks pic.twitter.com/NNh5kmluMv

— Johnny 🅿️ (@BfoxJohn) March 16, 2022
What Does It Mean?
It could mean nothing or everything; no one really knows.
If the Browns are steadfast in their position not to trade Mayfield, it means nothing.
The team could be convinced otherwise if they know they may entertain offers.
Seahawks Are A Logical Choice
Seattle recently traded Russell Wilson to the Denver Broncos and have draft picks.
Trading with Seattle would not solve the Browns quarterback dilemma, but it would help out Seattle who has only Drew Lock on the roster right now after the trade.
Seahawks have confirmed their 8 picks for the 2022 draft. They are numbers 9, 40, 41, 72, 109, 152, 153 and 229.

— Bob Condotta (@bcondotta) March 16, 2022
Could It Pave The Way For A Multi-Team Trade?
For the Browns to trade with Seattle and get a quarterback to replace Mayfield, more teams would need to be involved.
Jimmy Garoppolo's name has popped up several times in the last 24 hours as potentially the next Browns quarterback.
So, is Jimmy Garoppolo the adult the Browns are looking for?

— David Lombardi (@LombardiHimself) March 17, 2022
Mayfield Would Get His Wish
Mayfield has requested a trade, but Seattle would be a tough team to join.
Considering the competitiveness of the NFC West is some of the toughest in the NFL with Matthew Stafford and the Super Bowl Champion Los Angeles Rams, Kyler Murray and the Arizona Cardinals, (currently) Jimmy Garoppolo and the San Francisco 49ers, and (potentially) Mayfield with the Seattle Seahawks.
Conclusion
This issue is far from resolved.
We can expect to hear many reports until it is.
The Browns effectively have had a quarterback problem since Mayfield got injured in Week 2 on September 19, 2021.
This problem has been months in the making so it is highly unlikely that it will be resolved in a matter of days.