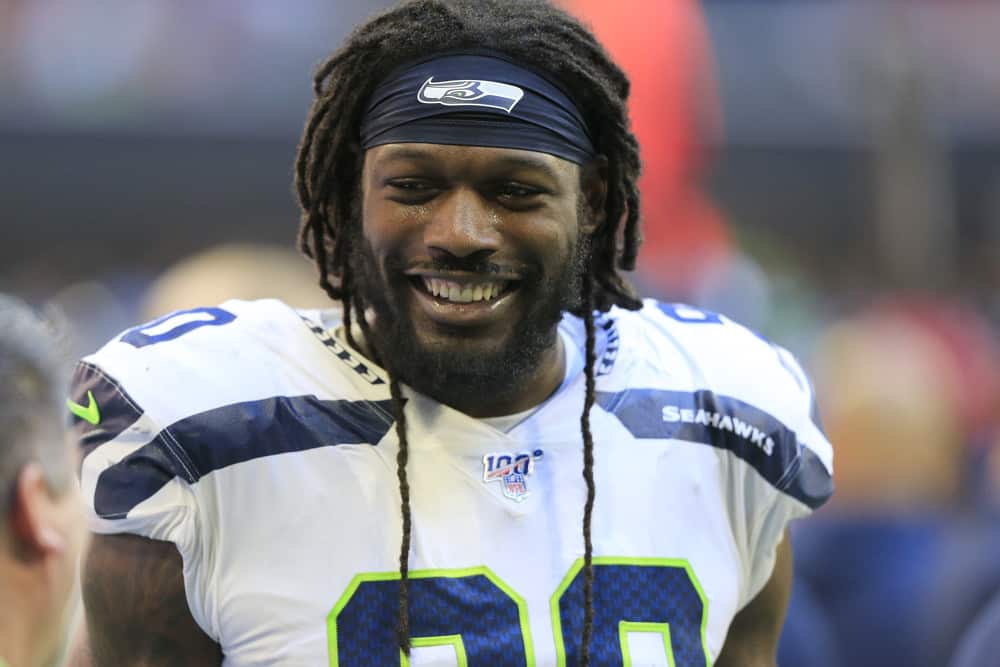 Andrew Berry and the Cleveland Browns have been among the most aggressive free-agent shoppers this offseason.
They made short work of landing the premier offensive lineman and the best tight end on the market.
Kevin Stefanski's favorite backup quarterback joined the ranks soon after.
Cleveland Browns are DEALING today:

– TE Austin Hooper – 4-year, $44M
– OT Jack Conklin – 3-year, $42M
– QB Case Keenum – 3-year, $18M pic.twitter.com/gt1mhXuhBh

— Sweat Bets (@SweatBets) March 16, 2020
Then Berry bolstered Joe Woods' defense with a bunch of experienced role players.
Cleveland's draft class also drew high grades and the team locked up Myles Garrett with a top-salary extension.
But they couldn't close the deal on the highest-rated defensive free agent.
Concerns were the team was low-balling Jadeveon Clowney somehow.
Fans salivated at the thought of Clowney playing opposite Garrett for the foreseeable future.
Now we know why the team didn't land one last jewel in their free-agent shopping spree.
Clowney turned them down.
Often.
Clowney Turned Down His Best Offer 
Berry had little trouble convincing other free agents to join the latest Browns rebuild.
NFL pundits and fans still debate Baker Mayfield's future.
But there are few who argue the Browns' future looks bright.
Yet Charles Robinson of Yahoo Sports told Pat McAfee this week that Clowney rejected several offers from the Browns.
Robinson says there were 1-, 2-, and 3-year deals on the table at  $17-18 million per year.
This was after Seattle told Clowney they could only re-sign him for one season at $12 million.
Clowney made it known he wanted $20 million per year and a long term deal.
But the market was not in his favor to begin with and only got worse during the Covid crisis.
The final straw was Yannick Ngakoue's trade to Minnesota.
Ngakoue immediately accepted a $12 million salary in lieu of his $17.8 million franchise tag guarantee.
Robinson stated the obvious on McAfee's show when discussing the rejected Browns offers,
"That ($17-18 million) is not coming. Every team I've talked to have said that it's not something they're interested in offering him," referencing what the Browns offered. "The longer this has gone, the less likely it is he's getting north of $15 million. And he's not getting anything beyond a one-year deal."
Doors Closing on Clowney? 
Cleveland still has plenty of salary-cap space to sign additional free agents.
But Jadeveon Clowney is not likely to be one of them.
His reception wouldn't be as warm as the other newest Browns if Twitter is any indication.
We need to sign players that want to be a Cleveland Brown so if Clowney doesn't want to be here then forget it and move on

— ClevelandSports24/7 (@AlldayCleSports) May 28, 2020
Olivier Vernon worked out a mutually beneficial deal to stay with the team this season.
Adrian Clayborn provides a solid veteran to rotate in if needed.
With only two weeks until the season opener, Clowney needs to accept an offer soon.
But that offer won't be to his liking.
Robinson explains the concerns many teams have about Clowney's value.
"There's concerns about him having sat out all this time and the injuries from priors, the fact that he hasn't been there for a physical. There's just a lot there that teams are concerned (about)."
Tennessee in particular is upset that Clowney did not come in for a physical.
With Cleveland out of the picture, the Titans are the frontrunners to sign the defensive end.
But they might close the window soon, too as the abbreviated preseason draws to a close.