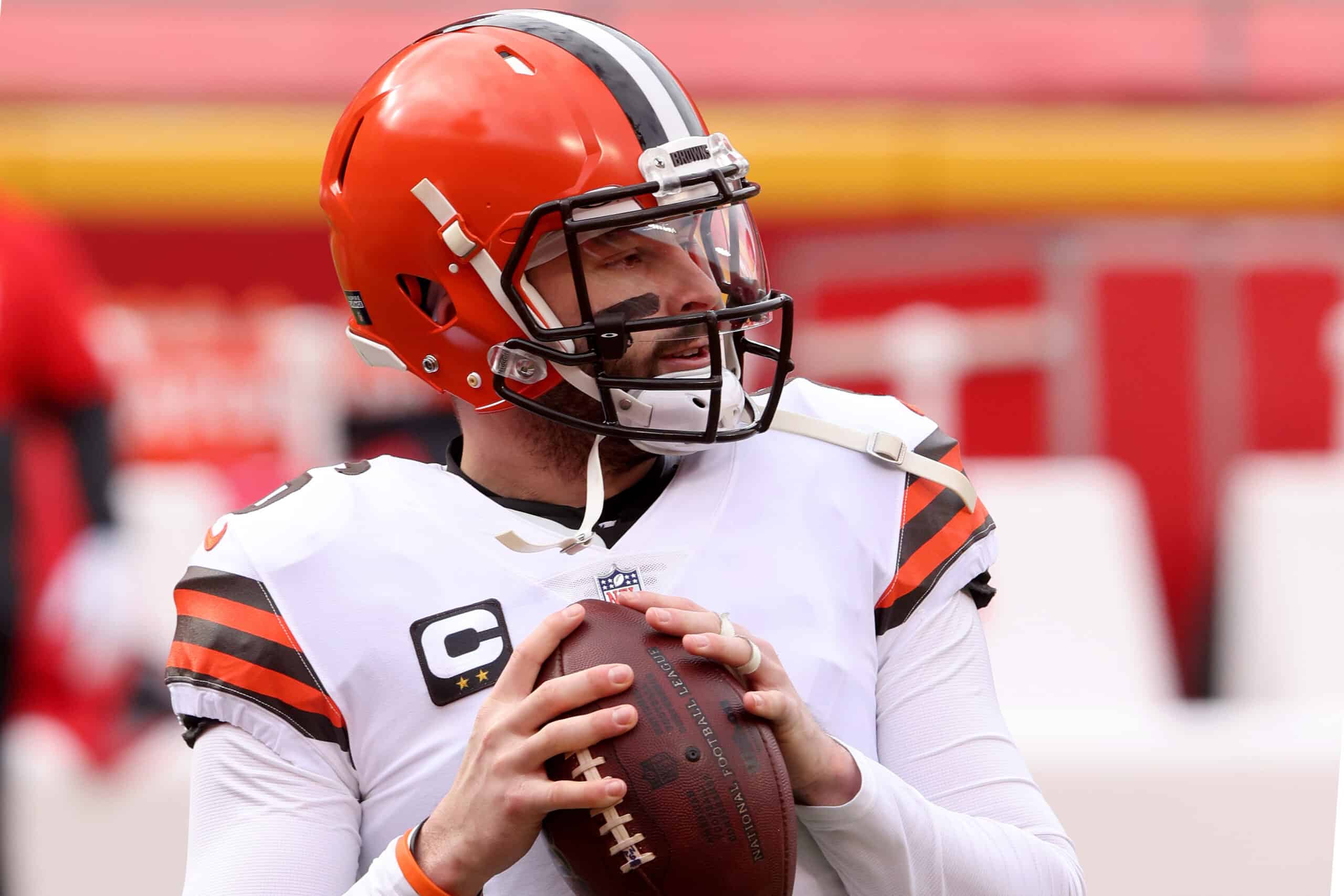 Virtually every Cleveland Browns fan had the same thoughts upon hearing that the Buffalo Bills and quarterback Josh Allen came to terms on a blockbuster contract extension.
Josh Allen and the @BuffaloBills have agreed to a 6 year contract extension through 2027, per sources.
Contract details to come but needless you say the money is significant.

— Chris Mortensen (@mortreport) August 6, 2021
Those thoughts were speculating on what this means for fellow 2018 first-rounder and Browns quarterback Baker Mayfield.
Remember that Allen, Mayfield, and Lamar Jackson find themselves in similar positions in their careers and before today with their contracts.
According to Mary Kay Cabot of Cleveland.com,  no substantial talks have occurred between Mayfield's agent and the Browns.
Anyone following this story closely should not be surprised by this news.
What We Know
We know that the Browns took care of business last week with running back Nick Chubb.
Browns, RB Nick Chubb agree to three-year, $36.6 million extension. (via @RapSheet) pic.twitter.com/Hka8aYkq8f

— NFL (@NFL) July 31, 2021
His extension was more time critical as he did not have a fifth-year option in his contract because he was a second-round draft pick.
We also know that Mayfield has already been asked many times since training camp started about his deal.
He gives the same answer.
Mayfield believes the contract business will take care of itself if the Browns are winning this year.
Nobody can dispute that logic.
Mayfield has always bet on his abilities despite having his fair share of detractors.
Baker Mayfield not concerned with contract, says 'I'm about winning'https://t.co/HuHBXaKrra pic.twitter.com/iCMtJN4GEs

— Bally Sports (@BallySports) July 31, 2021
How Mayfield Measures Up
In terms of accolades, Allen and Jackson have more.
Allen was a Pro Bowler last year.
Jackson won the NFL MVP award in 2019.
This leads some to believe Allen's deal impacts Jackson more.
Josh Allen's deal impacts Lamar Jackson far more than it impacts Baker Mayfield, by the way

— Jonathan Jones (@jjones9) August 6, 2021
Mayfield has not accomplished either of these feats.
He also is the one who had the most tumultuous start to his NFL career; four coaches in three years, a new offensive system each year.
Mayfield finally has continuity in coaching, a stellar offensive line, and the Browns are primed to win so his trajectory (and contract value) could be on the rise.
Conclusion
We should expect the Mayfield extension to happen behind the scenes without much advanced knowledge.
Chubb's deal happened that way.
One thing we can expect is that GM Andrew Berry is not going to give us a play-by-play review of what is happening.
#Browns GM Andrew Berry on whether he wants more games to evaluate QB Baker Mayfield for purposes of contract extension: "We feel really good with Baker's progress. He's made a ton of growth both on and off the field. We're looking forward to him having another fantastic season."

— Nate Ulrich (@ByNateUlrich) July 30, 2021
We also know that Berry is paying attention, but he also has said repeatedly that each quarterback and team's situation is different so one does not dictate how the others will go.