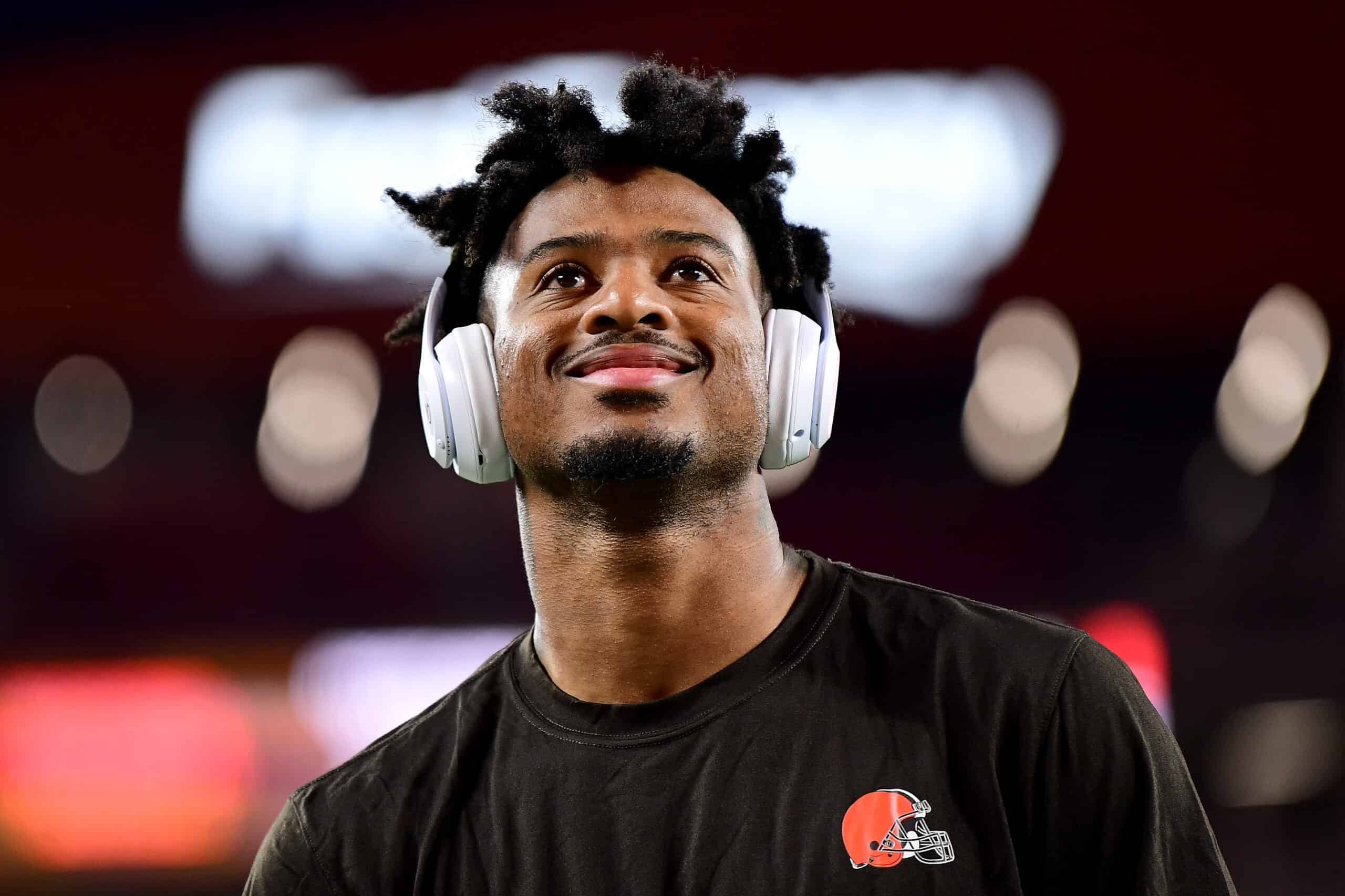 Though some of the 2022 offseason moves may be surprising to Cleveland Browns fans, this one will definitely not be a shocker.
CBS Sports' Brad Stainbrook is reporting that free-agent wide receiver Rashard Higgins is not likely to be on the Browns roster in 2022.
Source: WR Rashard Higgins, who is now free to negotiate with teams, is drawing interest around the league and is unlikely to return to the #Browns.

— Brad Stainbrook (@StainbrookNFL) March 14, 2022
"Hollywood" Has Left The Building
Some would argue that Rashard "Hollywood" Higgins was MIA for most of 2021.
It really is one of the great mysteries of the 2021 Browns season why Higgins was not used.
There were games when he was not even active.
Higgins was a fan favorite, and there were cheers when the Browns re-signed him to a one-year deal almost exactly a year ago.
@Browns re-sign WR Rashard Higgins to a 1 year contract worth $2.38M #Cleveland #NFL #offseason2021 #AFC pic.twitter.com/mmm0Gk3F8K

— The Al Report (@TheAlReport1) March 18, 2021
Never The Same After Chiefs Playoff Loss
There could be many reasons for it, but Higgins was never the same player after the Browns' 2020 divisional playoff loss to the Chiefs.
He was involved in that controversial helmet-to-helmet no-call play that potentially sealed the Browns' fate in that game.
This play still pisses me off, not the fumble, Higgins' extra effort should have been a score if not for the illegal helmet to helmet contact. Browns get revenge on opening day #Browns pic.twitter.com/YicYncbt6M

— CleWest (@erjmanlasvegas) July 11, 2021
Higgins Career In Cleveland
Higgins played his entire NFL career to date in Cleveland.
The Browns drafted the 27-year-old Higgins in the 5th round of the 2016 NFL Draft.
He was the No. 172 pick overall.
In 6 seasons, he played in 82 games.
He had 137 receptions for 1,890 yards and 12 touchdowns.
Higgins caught 1 touchdown pass in 2021.
His chemistry with Mayfield was evident from the first time the two were teamed together after Mayfield arrived in 2018.
That made his disappearance in 2021 even more baffling.
Higgins was asked why he has such great chemistry with Baker Mayfield.
"You gotta ask God," he said. pic.twitter.com/QonkozUQ1v

— Tom Withers (@twithersAP) August 3, 2021
End Of An Era With Browns WRs Leaving
It appears to be the end of an era in the Browns wide receivers room.
Odell Beckham Jr. left midseason, and Jarvis Landry has been released today.
The Browns have released Jarvis Landry. Thank you for everything, @God_Son80 .

We will miss you in Cleveland. #Browns pic.twitter.com/4lESSpdkcf

— John 🅿️Bery (@JohnHillbery) March 14, 2022
With Higgins gone, it will be the newer kids on the block with Donovan Peoples-Jones, Demetric Felton, and Anthony Schwartz led by the experienced veteran and newest Cleveland Brown Amari Cooper.
The Browns will need more depth so we can expect either a WR draft pick or free agent signing or both.