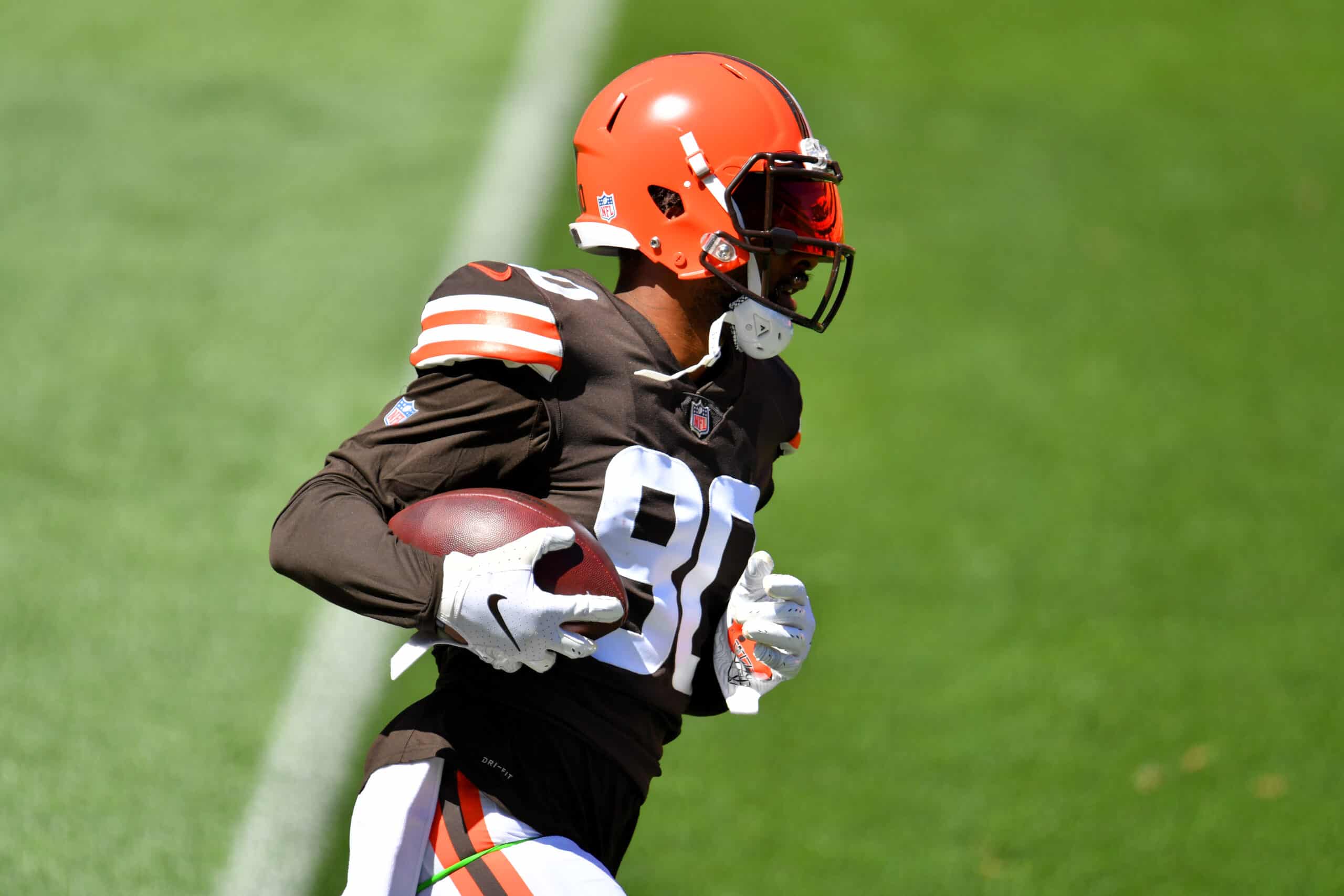 As many Cleveland Browns fans feared, it seems the team is going to release Jarvis Landry.
This comes after a tweet from Adam Schefter earlier today.
One more free-agent WR now available: Browns are releasing WR Jarvis Landry, per source.

Amari Cooper arriving, Landry departing.

— Adam Schefter (@AdamSchefter) March 14, 2022
The decision to cut the veteran wideout has been looming over the Browns for a few weeks now.
But fans were hopeful the team and Landry could renegotiate to figure something out.
Many credit Landry for bringing a passion and drive that led to a team culture change in 2018 when the wideout was first traded to Cleveland.
Thank you @God_Son80 for everything in Cleveland. Been a big fan ever since your "contagious" speech on Hard Knocks. We will miss you on the Browns

— Sir Yacht🛥 (@SirYacht_) March 14, 2022
The passion he brought is best seen in his iconic speech on the 2018 season of HBO's Hard Knocks.
Despite whatever Landry may have brought to Cleveland, it looks like the team is ready to move on and start a new era in their wide receiver room.
Why the Browns Are Moving On
There are a number of reasons fans could point to.
His contract is expensive and the Browns save roughly $14 million by cutting him.
He has underperformed the last couple of years, with 2021 being arguably his worst year since 2014 when he was a rookie.
He is growing older in a league where there is a plentiful amount of younger players at his position– especially considering how deep drafts are at wide receiver in the modern NFL.
The Odell Beckham Jr. debacle likely soured the relations between Landry and the team, considering how close he and OBJ are.
How the Browns Will Replace Landry
With free agency having just begun, there are still plenty of options on the market and the Browns will likely have some time to figure it out.
Christian Kirk is one name reporters keep connecting to the Browns.
The team could also wait until the draft, taking their time to consider names like Skyy Moore or Jahan Dotson.
Where Landry Could End Up
Landry now has the choice to choose his own team for the first time in his career.
He has been connected to the Chiefs and Bills through a few rumors.
The #Bills and #Chiefs are two teams to watch… https://t.co/L9p341otHJ

— Ian Rapoport (@RapSheet) March 14, 2022
But more than likely, he will take some time assessing his options.