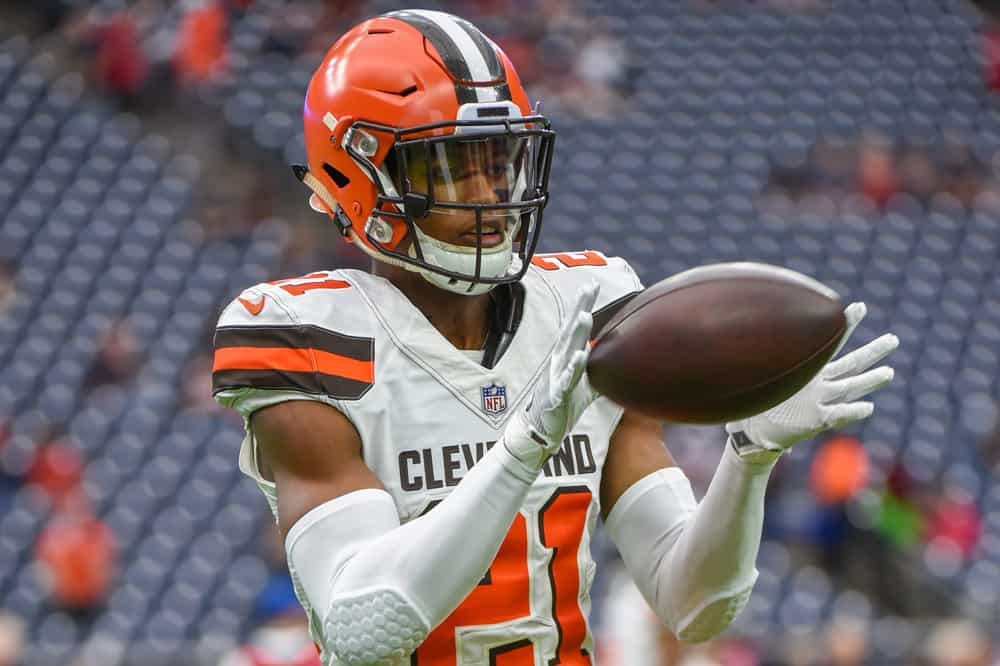 Trent Williams was finally made available for trade by the Washing Redskins, but it seems they are asking for quite a haul in exchange.
It seems that their interest has turned to Browns cornerback Denzel Ward in addition to draft picks.
NFL Network Insider Ian Rapoport reported Tuesday that Washington isn't just asking for draft picks, they also are "big-game hunting" for players, per sources informed of the situation.
The #Redskins are now open to dealing LT Trent Williams, but they aren't just asking for draft picks. I'm told they are big-game hunting, asking for players like CB Denzel Ward in return. Which… is a non-starter.

— Ian Rapoport (@RapSheet) October 29, 2019
The Cleveland Browns are considered the frontrunner for Trent Williams as they having a glaring need at the position.
Tom Pelissero of NFL Network also noted on Monday that the Redskins have informed other teams that they have a second-round pick on the table, but want more.
Trent Williams requested a trade in the off-season and has said he has no intention of playing for the organization ever again.
The trade deadline is 4 p.m. ET, so we will have to stay tuned on what develops in this time.