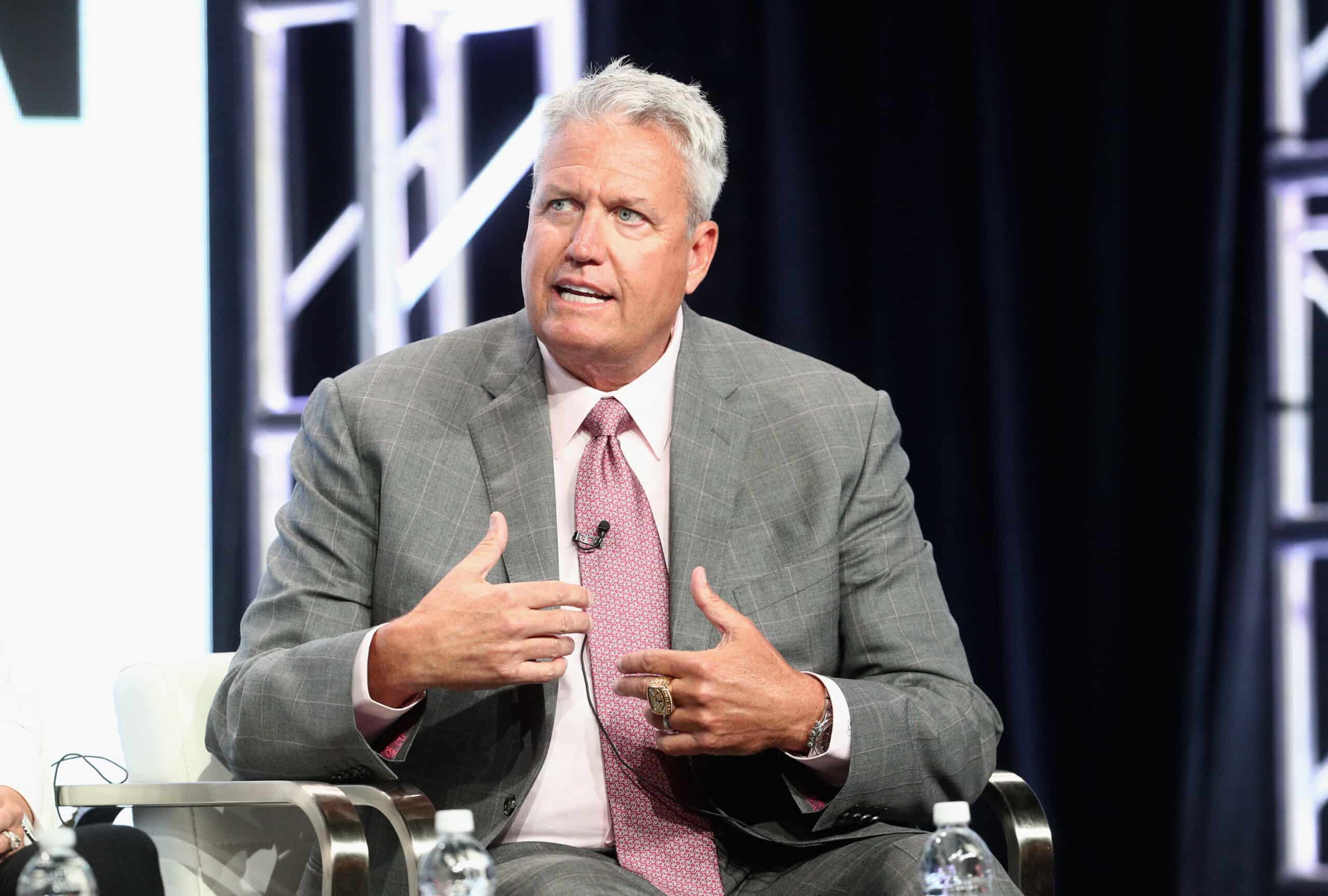 Jamie Gillan easily had the biggest blunder of the day for the Cleveland Browns in Week 1 against the Kansas City Chiefs.
The Browns scored a touchdown to go up 29-20 with just over 10 minutes to play in the game.
Patrick Mahomes and the Chiefs then responded with a one-play, 75-yard touchdown drive to make it 29-27.
The pressure was on and the Browns went three-and-out deep in their own territory.
Enter Gillan, who just had to punt the ball away.
He fumbled the snap, panicked, and tried to run.
Do the #Browns need to have a conversation about Jamie Gillan?

— Brad Stainbrook (@BrownsByBrad) September 12, 2021
Of course, it did not go well and the beloved "Scottish Hammer" became a pariah in a matter of seconds.
ESPN's Rex Ryan went in on the punter on Monday morning's edition of Get Up!
Like so many Browns fans, Ryan had strong words for Gillan.
You can watch his thoughts on Gillan starting at the 9:00 minute mark by clicking here.
Ryan rips Gillan several times and at the end of the above clip, he gets in a final word.
This quote is the winner: "Get a haircut and learn how to catch a long snap."
Is he wrong?
Rex Ryan Is Harsh But Right
Gillan's only job is to catch the snap and punt the ball.
It definitely looked like Jamie Gillan had time to at least get a punt away

— Luke (@lukef_and_co) September 12, 2021
He could not do either of those and his blunder may have cost the Browns a win.
That is just unacceptable from an NFL player.
Now should he be cut and banished from Berea because of this one play?
No, but he deserves a fair share of criticism.
The best kind of punter is one who does his job and is never mentioned following a game, unless he had some sort of game-changing kick or trick play.
Gillan is now in the spotlight in what had to be a nightmare scenario for him.
A Final Chance
Gillan can simply not let his mistake happen again.
If it does, you have to believe the Browns will move on.
There are plenty of players at any given moment ready to step in and be an NFL punter.
Gillan has built goodwill with the organization, however, that can be undone in an instant.
It is not like this has been some recurring problem with him.
If so, he obviously would not be the team's punter.
But the position is similar to that of kicker in the way cuts can be made after just a few mistakes.
NFL teams cannot afford for special teams to be the reason why a game is lost.
The Browns coaches need to have a serious talk with Gillan and remind him that if he botches a snap, the first instinct should not be to run.
That is rarely going to go well and only leads to the potential for further disaster.
Browns fans are not going to forget about this mistake during the week.
It is up to Gillan, however, to have a short memory and prove he belongs on the 53-man roster of a team with Super Bowl aspirations.