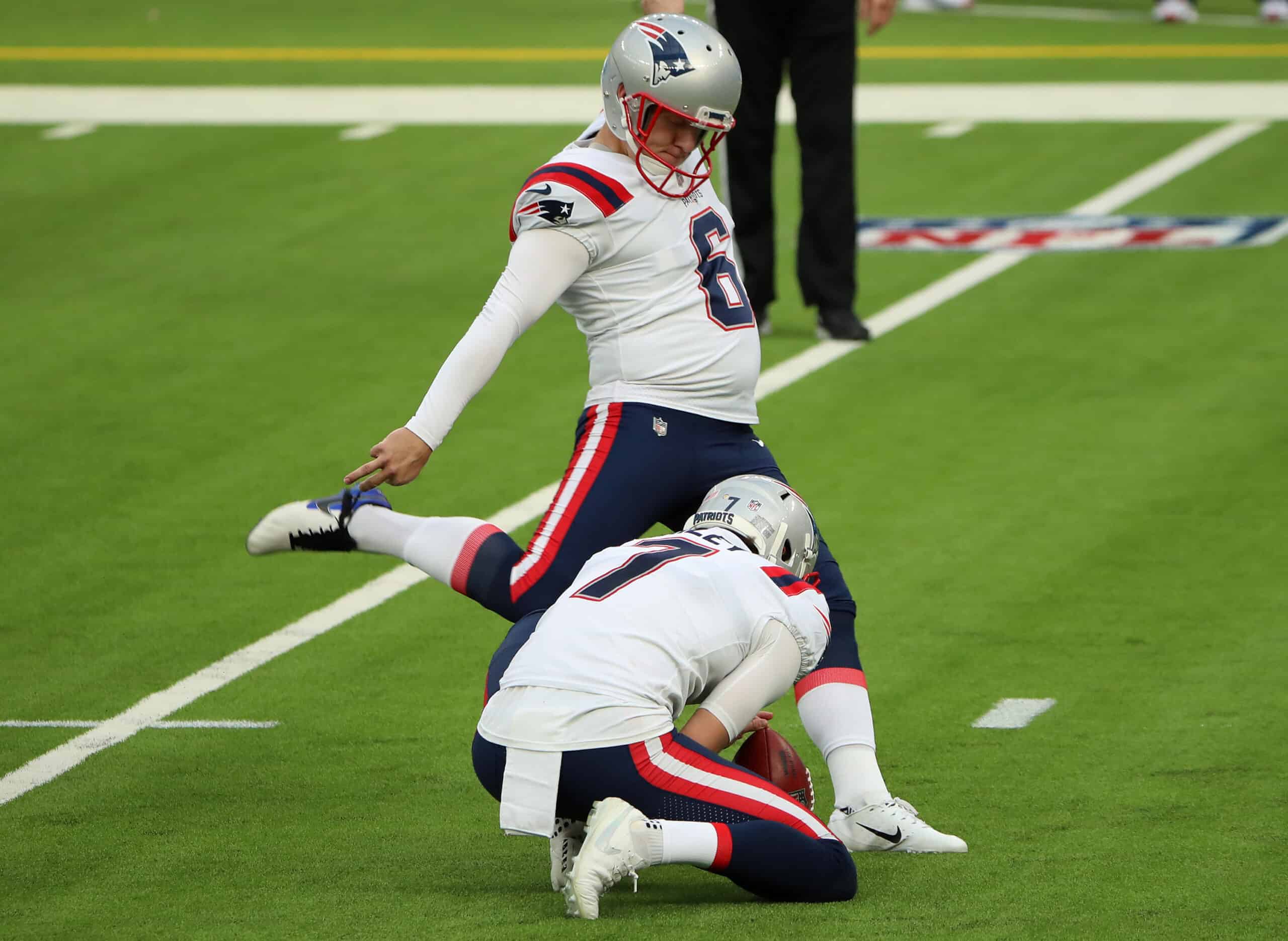 The New England Patriots are full of surprises on the final roster cutdown.
In addition to releasing veteran quarterback Cam Newton, the Patriots will reportedly also release veteran kicker Nick Folk.
The Patriots are expected to stick with rookie K Quinn Nordin as their starter, taking over the job from veteran Nick Folk, per source.

Nordin was looking for jobs on LinkedIn after this past NFL Draft and is now in line to handle kicking duties in New England.

— Field Yates (@FieldYates) August 31, 2021
Nick Folk is a 36-year-old kicker with an excellent track record in the NFL.
He will certainly be looked at by multiple teams.
The question remains.
Should the Cleveland Browns sign Nick Folk?
The answer is a resounding yes and as soon as possible.
Here is why.
Cody Parkey Is Gone
Keep an eye on #Browns looking at K Nick Folk https://t.co/gc1g3MqKip

— Fred Greetham (@FredGreetham9) August 31, 2021
It is fair to say that former Browns kicker Cody Parkey had his share of detractors, but he was a steady force late last season for the Browns.
With his injury and untimely release, it left the Browns with a bit of a kicking quandary since Chase McLaughlin, a former Jet claimed off waivers in the spring, was the last man standing in the informal Berea kicking competition this preseason.
Chase McLaughlin Did Not Seize The Moment
The Browns did not immediately name McLaughlin the starting kicker after Parkey was injured and released.
Instead, they put McLaughlin in charge of his own destiny during the preseason game against the Falcons on Sunday night.
How did McLaughlin handle the moment?
He missed a field goal.
Yes, it was 56 yards so it was not a gimme.
But he would have won the job had he pulled it out.
That aside, he may still earn the job had he not missed an extra point.
Missing that sealed his fate of not winning the job outright.
Nick Folk
Nick Folk ranked eighth in field-goal percentage (92.9) last season and converted two of three from 50-plus. https://t.co/EHRVu76Zl1

— Brent Sobleski (@brentsobleski) August 31, 2021
Folk missed two field goals and three extra points in 2020.
Both field goals missed were attempts over 40 yards.
His longest field goal made in 2020 was 51 yards.
Ironically, Folk did convert a 56-yard field goal back in 2010 while with the New York Jets.
Folk brings experience and a positive track record to the Browns so GM Andrew Berry needs to sign him right away.