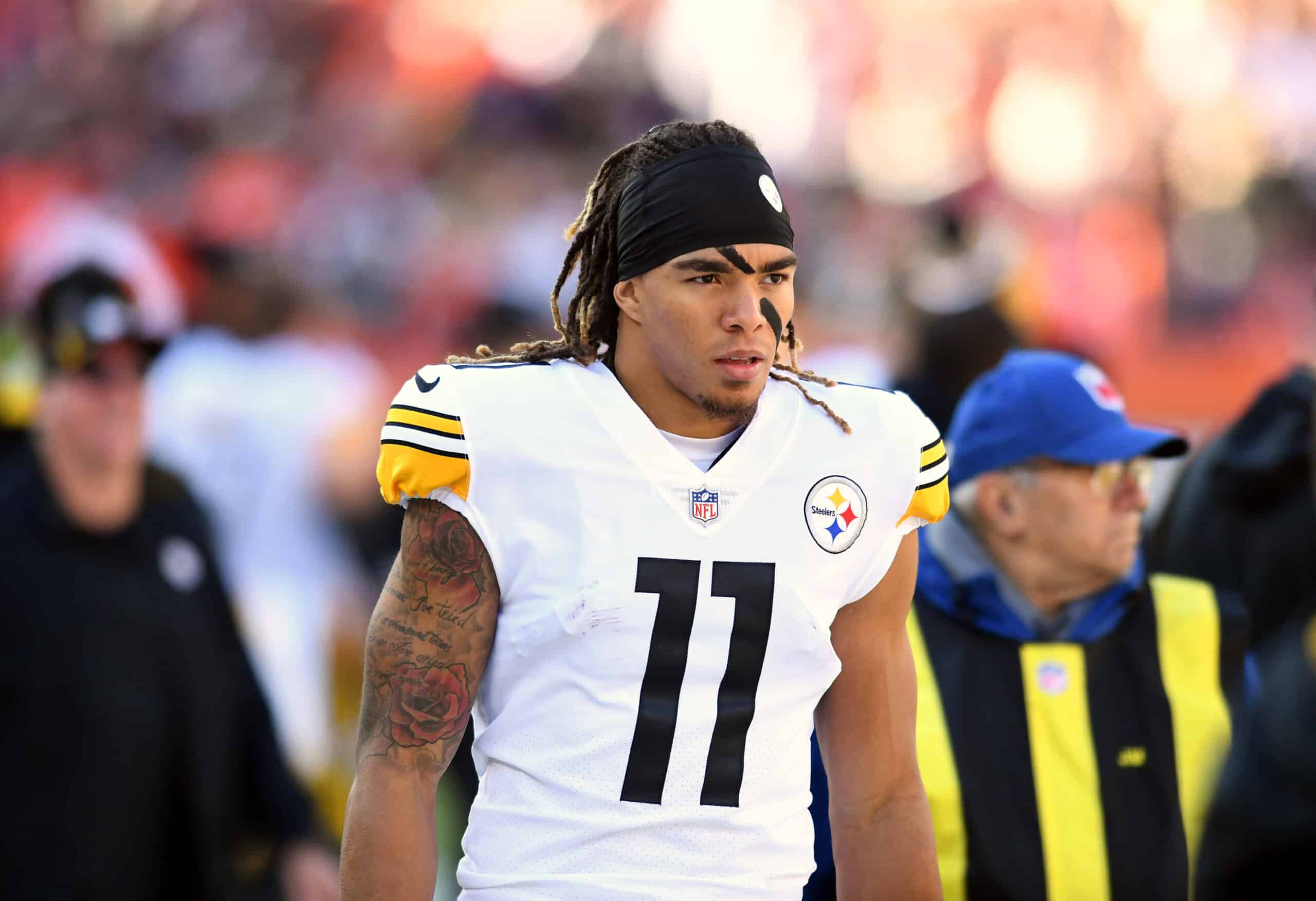 The Pittsburgh Steelers defeated the Cleveland Browns by a score of 15-10 in Week 8.
That loss feels like eons ago as the Browns have experienced what seems like a year's worth of turmoil in the public eye since Sunday.
However, the Steelers were the victors so a little postgame chatter is expected.
The Steelers learned a valuable lesson last year to hold the chatter until after sealing the win.
With all of that being said, Steelers wide receiver Chase Claypool decided to hit the Browns while they were down by taking aim at the Dawg Pound at FirstEnergy Stadium.
"All bark, no bite," he wrote in a tweet with a picture of himself looking at Browns fans.
All bark, no bite. pic.twitter.com/ObkHMuZ1qC

— Chase Claypool (@ChaseClaypool) November 3, 2021
Not True About Fans But Maybe The Team In Week 8
Maybe Claypool is addressing the team and not the fans.
It is not completely clear given the picture he tweets with his "All bark, no bite." statement.
He is not wrong about the Browns team.
To be brutally honest, this team has not shown the swagger of a playoff caliber team.
The Browns of 2020 reveled in their underdog status and thought no challenge was too big for them to meet head on.
That time was definitely all bark and all bite.
The Browns of 2021 to date have both underperformed and been overhyped.
The good news is that it is only Week 9 so the tide can turn.
There are 9 games to go in this season.
A lot has happened in the first 8 games so a lot can certainly happen in the final 9.
Can the Browns make the playoffs and attempt to better its 2020 results?
Anything is possible, but the path to that success is winning.
Winning each week, easy and hard games, and a no holes barred approach to each game.
Conclusion
The Steelers wide receivers like to get under the Browns skin.
History has shown that it has backfired and provided the Browns with motivation.
Let's hope this little shot from Chase Claypool accomplishes the same thing.