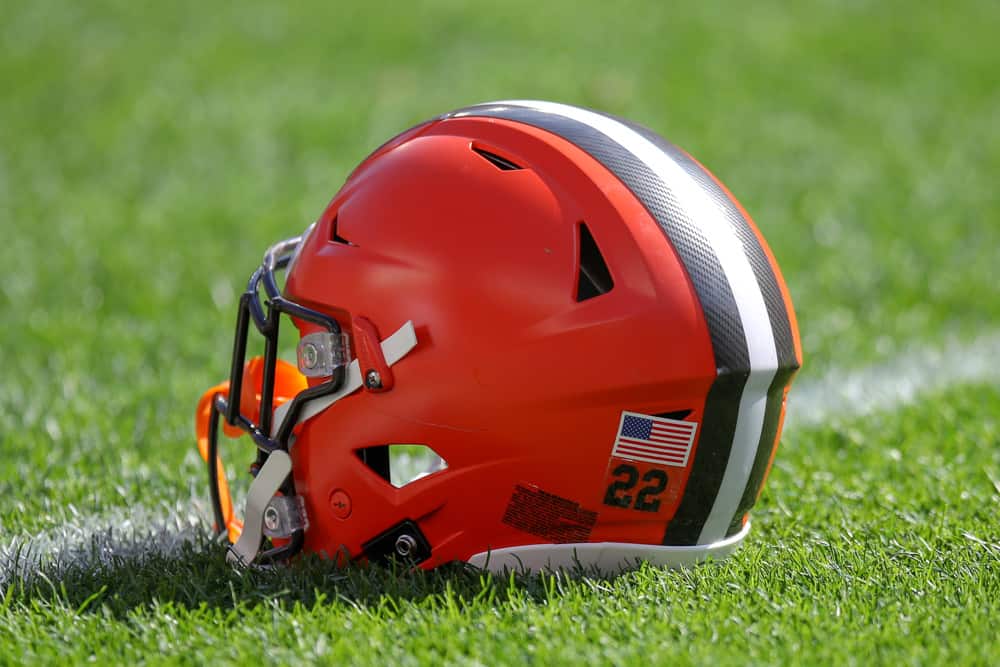 The Cleveland Browns were not ready for a high stakes game.
The now 4-2 Browns were romped by the Pittsburgh Steelers 38-7 as the Steelers continue to have their way with the Cleveland franchise.
It's now 17 straight wins for the Steelers at home over Cleveland as the team improved to 5-0.
The Browns could have dethroned the AFC North leaders but instead looked like a typical Browns team.

Dud: Baker Mayfield
Surprised?
You shouldn't be.
Mayfield looked like a junior varsity football quarterback and was benched for Case Keenum, which sparked numerous responses from media members.
Baker Mayfield is now holding back a super talented offense & very capable coaching staff.

— Colin Cowherd (@ColinCowherd) October 18, 2020

Mayfield finished the game 10 of 18 passing for 119 yards, two interceptions, and a quarterback rating (QBR) of 54.9
One of Mayfield's interceptions was a pick-six.
🚨 Baker Mayfield PICK-SIX 🚨

(via @NFL) pic.twitter.com/Pf277WfRTt

— SportsCenter (@SportsCenter) October 18, 2020
Mayfield proved once again that he was not ready to lead the Browns to the next level.
Granted, the Steelers own one of the best defenses in the league.
Still, this was a terrible outing from the former No. 1 overall pick.

Stud: Myles Garrett
Garrett had a solid day by finishing with four tackles, three solo tackles, one sack, one tackle for loss, and one quarterback hit.
However, it wasn't just what Garrett did on the field but what he did before the game.
Myles Garrett and Mike Tomlin share a moment before kickoff. pic.twitter.com/CxxPokCTL6

— NFLonCBS (@NFLonCBS) October 18, 2020
The last time the Browns and Steelers played, Garrett was in the middle of a melee that involved using a helmet to hit Steelers backup quarterback Mason Rudolph.
This was a huge step for Garrett and his image.
For that, and a solid defensive outing, he shines out as a stud.

Stud: Rashard Higgins
Higgins was another player that received a stamp of approval.
Despite finishing with just one reception for 13 yards, Higgins landed in the endzone on that grab, which prompted those around to encourage his use as the team's No. 3 receiver.
¡POR FIN PONEN PUNTOS EN EL MARCADOR!

Baker Mayfield encuentra a Rashard Higgins en la zona de anotación

Browns 7-24 Steelers #NFLxFOX pic.twitter.com/ombusN9MJU

— FOX Impacto NFL (@FOXImpactoNFL) October 18, 2020
This may not feel like a true stud but Higgins has been inactive the majority of the season
There were some that truly believed that Higgins could take the next step to be the team's No. 3 receiver.
In 2018, Higgins had 572 receiving yards but finished last year with just 55 yards.
Maybe some of the football writers are right about his play on the field for 2020.
Rashard Higgins needs to be active and the No. 3 WR the rest of the season #Browns

— Jake Trotter (@Jake_Trotter) October 18, 2020
Dud: The Entire Browns Defense 
The Browns did not have a top-10 defense going into the match and we get that.
However, 31 points was way too much, especially when you know who is at quarterback.
James Conner rushed for 101 yards and a touchdown, while Chase Claypool added a rushing touchdown of his own.
Ben Roethlisberger only needed to throw 162 yards passing to lead the team down the field to set up five Chris Boswell field goals.
That's unacceptable, especially the three rushing touchdowns that were allowed.