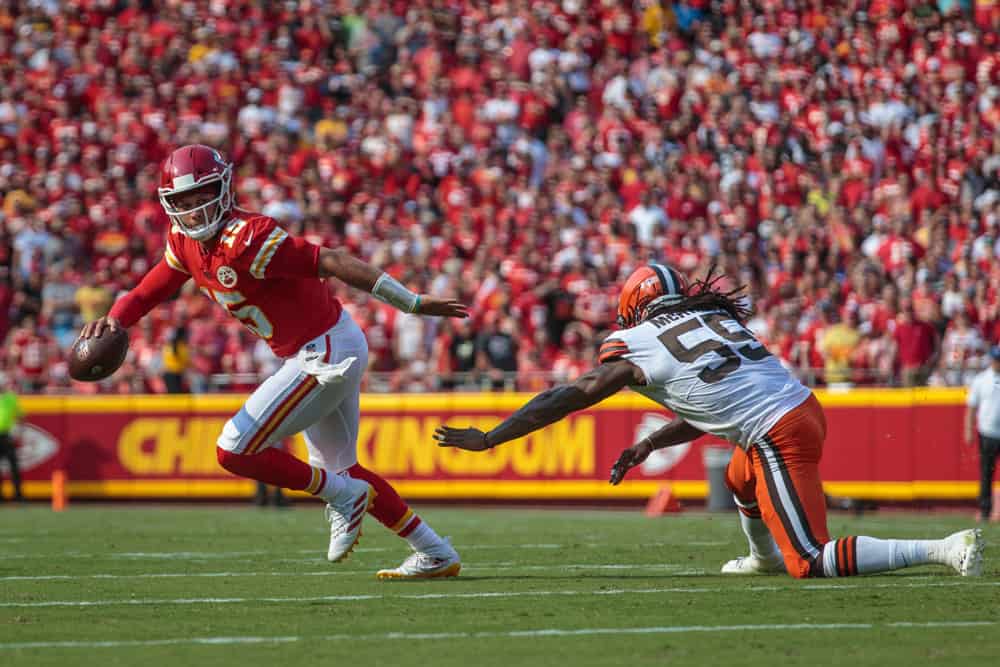 Cleveland Browns defensive end Takk McKinley spoke to the media on Thursday for the first time in months.
He appeared to be the same as the free agent Takk who gratefully and enthusiastically signed with the Browns in March.
McKinley is a former first-round draft pick whose NFL career has been checkered for a variety of reasons.
Everyone inside the building was excited when he was signed.
He was contacted by quarterback Baker Mayfield as soon as he signed with the Browns.
New #Browns DE Takk McKinley said when he signed the first person to hit him up was Baker Mayfield, for him to send me text message, that right there means a lot

— Nate Ulrich (@ByNateUlrich) March 19, 2021
He was obviously very fit and ready to work.
Somewhere along the way and during training camp, things changed.
McKinley left the team for personal reasons.
Coach Stefanski never elaborated on what was happening in McKinley's personal life.
The good news is that Takk came back.
He described his emotional response to his teammates' reception to him when he rejoined the team in late August.
"When I first walked back into the D-line room, the whole D-line started clapping for me. That was a cool moment because it shows a brotherhood. I was gone for a while dealing with stuff and as soon as I walked in everyone started clapping. They were excited to have me back, so that made me feel real good."
STORY: Humbled former #Falcons DE Takk McKinley moved by #Browns' support. Took his time with Atlanta for granted. — By @APSports https://t.co/k5GSFHTpcx

— D. Orlando Ledbetter (@DOrlandoAJC) October 1, 2021
His teammates have had his back from Day 1 which McKinley is extremely appreciative of.
#Browns safety John Johnson III said it's good to have Takk McKinley back, hopes he's here to stay. pic.twitter.com/5QFbUBph4W

— Tom Withers (@twithersAP) August 24, 2021
McKinley's Role
He described his role as dependent upon the game situation and how the starters, Myles Garrett and Jadeveon Clowney, are doing.
Takk clearly wants to contribute to this team.
He knows that the Browns tried to acquire him more than once before ultimately succeeding in 2021.
Takk McKinley was claimed for the third time today, this time by the #Raiders. They put in claims two previous times… and so did the #Browns. Cleveland tried to claim Takk again today, but lost to LV. Who knows, maybe it'll be just them if there is a fourth time.

— Ian Rapoport (@RapSheet) November 23, 2020
Takk McKinley describes himself as where he is to meant to be and ready to put in the work to help the Browns win games in any way he can.