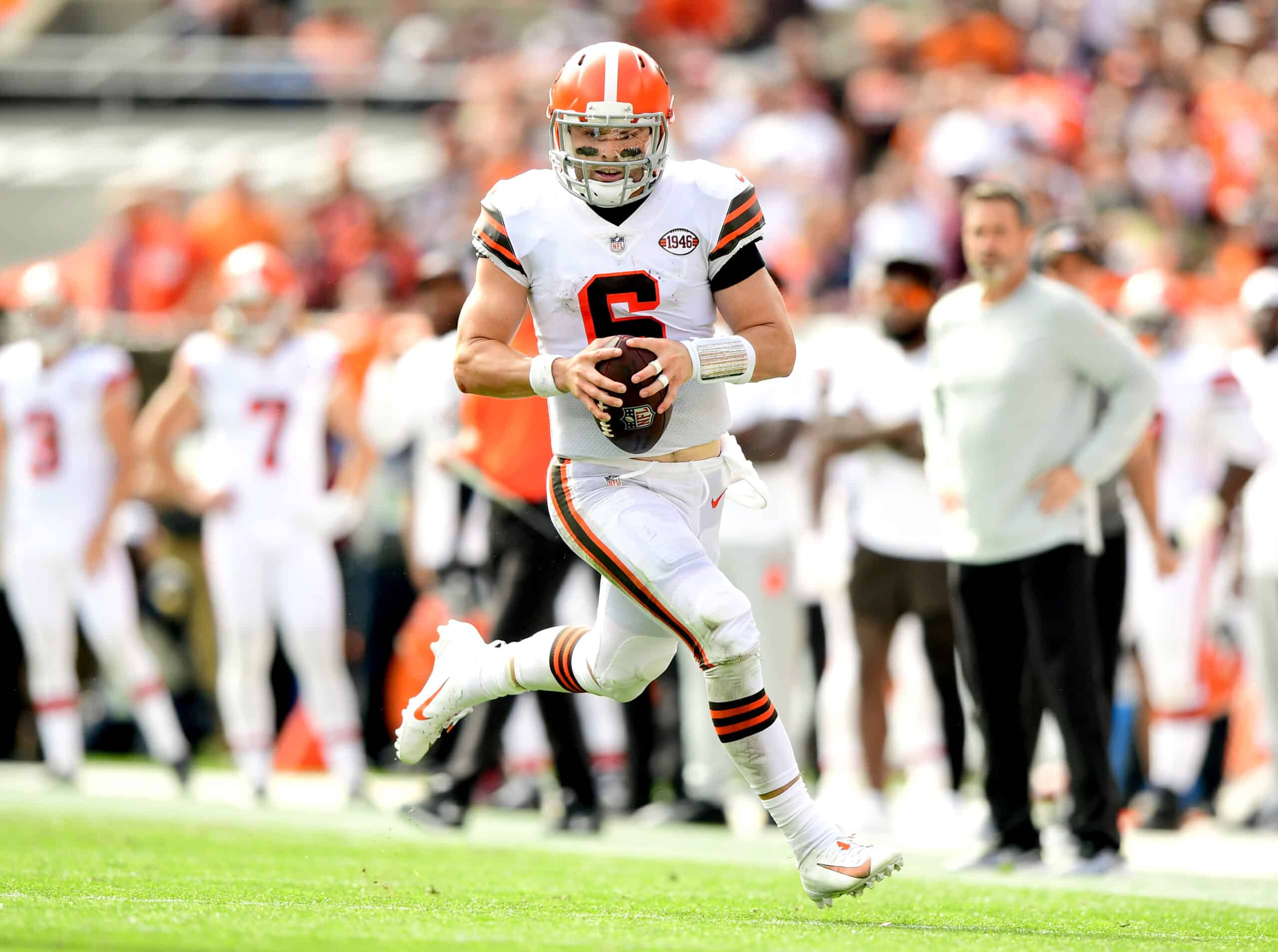 The Cleveland Browns take on the Minnesota Vikings in this Week 4 matchup that pits Browns Coach Kevin Stefanski against his former team.
The Browns come into this game at 2-1 riding high off of a total defensive domination of the Chicago Bears in Week 3.
The Vikings are 1-2 capturing their first win of the season last week against the Seahawks.
Only 4 points separate the Vikings from being undefeated; they lost by 3 to the Bengals in Week 1 and by 1 to the Cardinals in Week 2.
Check out my TikTok previewing 4 key storylines of the game.
Here are the details of how to watch, listen, and live stream the game.
How To Watch Browns Vs. Vikings
The game airs nationally on CBS at 1:00 PM EDT on Sunday, October 3, 2021.
The broadcasting team of Kevin Harlan, Trent Green, and Melanie Collins will cover the game.
How To Listen Browns Vs. Vikings
The four flagship stations for Browns football are:
On satellite radio, the Sirius XM Browns broadcast station is Channel 106.
Outside of Cleveland, the Browns radio affiliates are:
Akron
WAKR – 1590 AM
Akron
WONE – 97.5 FM
Canton
WHBC-AM – 1480 AM
Canton
WHBC-FM – 94.1 FM
Columbus
WTOH – 98.9 FM
Corry (Pa.)
WWCB – 1370 AM
Dayton
WHIO-AM – 1290 AM
Dayton
WHIO-FM – 95.7 FM
Dayton
WZLR – 95.3 FM
Dover
WJER – 1450 AM
Erie (Pa.)
WPSE-AM – 1450 AM
Erie (Pa.)
WPSE-FM – 107.1 FM
Fostoria
WFOB – 1430 AM
Geneva
WKKY – 104.7 FM
Jamestown (N.Y.)
WQFX – 103.1 FM
Lima
WWSR – 93.1 FM
Mansfield
WRGM – 1440 AM
Mansfield
WVNO-FM – 97.3 FM
Marietta
WJAW – 100.9 FM
Norman (Okla.)
KREF – 1400 AM
Sandusky
WMJK – 100.9 FM
Tulsa (Okla.)
KAKC – 1300 AM
Uhrichsville
WBTC-AM – 1540 AM
Uhrichsville
WBTC-FM – 101.9 FM
Wooster
WQKT – 104.5 FM
Youngstown
WKST – 1200 AM
How To Live Stream Browns Vs. Vikings
Those interested in live streaming the game can access it on the following platforms:
Browns D Must Stop Red Hot Cousins
Kirk Cousins has gone 88/119 for 918 yards, 8 TDs, and 0 ints so far this season and not a single part of that was collected in "garbage time".

There goes that narrative.

— Jared Barsness (@JaredBarsNFL) September 26, 2021
Kirk Cousins has been on a tear.
Really it started in 2020, but he hasn't missed a beat thus far in 2021.
Kirk Cousins' last 13 games:

32 TDs
3 INTs

— Adam Patrick (@Str8_Cash_Homey) September 26, 2021
He threw three touchdowns in the Vikings Week 3 win over the Seahawks.
The Browns must contain him and keep him and the Vikings offense on the sidelines to have a shot at claiming a win on Sunday.