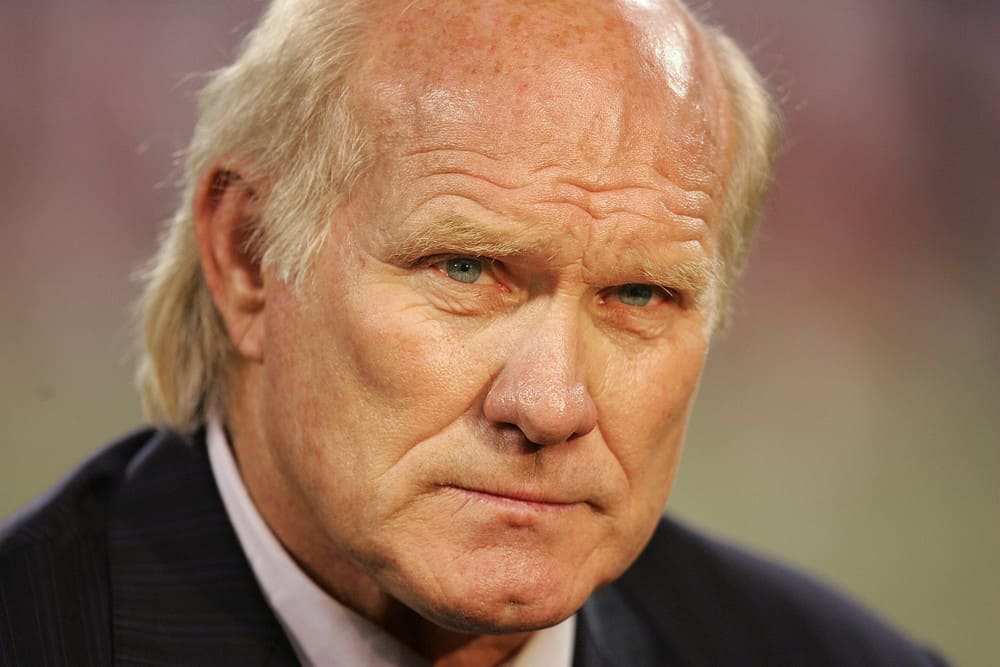 Former Steelers quarterback Terry Bradshaw was a recent guest on 'The Herd' with Colin Cowherd.
When Cowherd brought up Browns quarterback Baker Mayfield, Bradshaw was quick to let his feelings be known about him.
Terry Bradshaw on Baker Mayfield: "I don't like Baker Mayfield and I never did … His body language and the way he acts is a turnoff for me." #Steelers

— Blitzburgh 🦃 (@RenegadeBlitz) November 7, 2020
In a twist of irony, Bradshaw revealed that he never met Mayfield in person so he is judging him only by his on-the-field behavior.
Do Your Job
Bradshaw thinks Mayfield should just do his job.
The extra antics are not necessary; they just draw unnecessary attention.
If it's any consolation, Bradshaw characterizes Johnny Manziel and Cam Newton the same way.
Lack of Self Awareness
Bradshaw cites a lack of awareness and humility in these players.
It's hard enough to win in the NFL without engaging in those behaviors.
He talks about how his father taught him to respect people.
Bradshaw explains that players can be competitive as well as being kind and respectful.
It's His Opinion
Certainly, Terry Bradshaw is entitled to his opinion.
And he doesn't have to like everyone in the NFL.
But it's a little unfair of him to judge Baker Mayfield without ever meeting him.
In the same interview, he talked about Aaron Rodgers not having the fighting spirit of Tom Brady when the Packers were losing to the Vikings last week.
Baker's on-the-field behavior is not disrespectful.
It is his way of getting himself psyched up and game ready.
And to lead his team.
Baker never gives up and is never out of a game.
He puts everything he has into it.
So instead of interpreting his body language as disrespectful, maybe Bradshaw should remember from his playing days that professional athletes approach the mental aspect of the game in different ways.
And just respect Baker's methods and his competitiveness.
Colin Cowherd
I actually really like Colin Cowherd, but I also think his Baker Mayfield criticism has almost reached the point of becoming uncomfortable.

— Bryn Swartz (@eaglescentral) October 4, 2020
Everyone knows Cowherd can't stand Baker.
He talks about it regularly and says his dislike of him extends back to his Oklahoma days.
The fact that he enlisted Terry Bradshaw to share in his Baker dislike only means one thing.
If the Browns keep winning, Bradshaw will probably be a more frequent guest on The Herd.
For no other reason than to bash Baker.