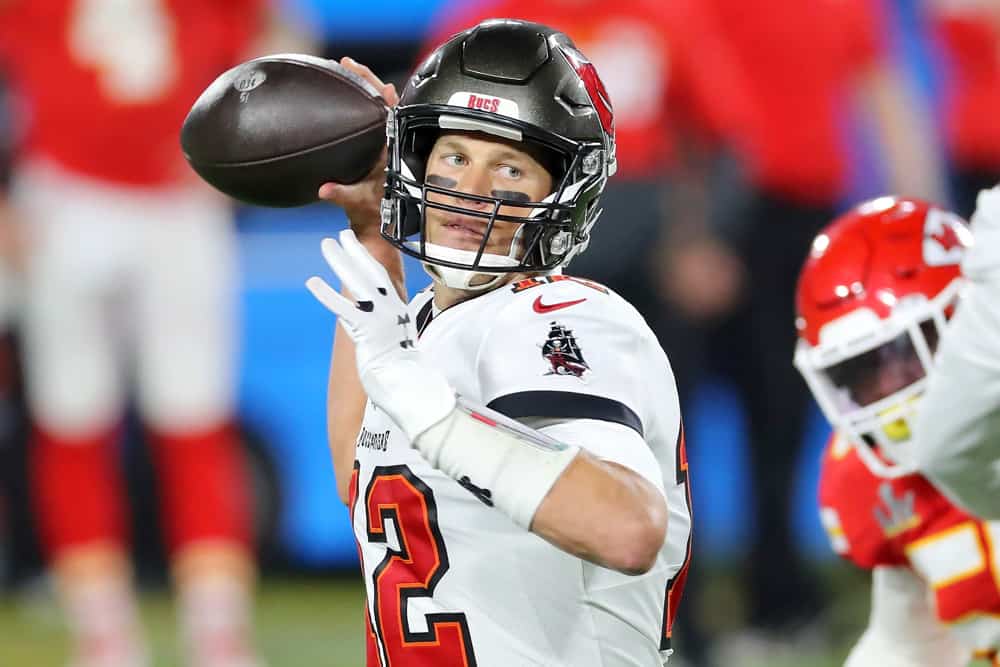 Baker Mayfield sent out quite the shocking tweet Wednesday night.
He said him and his wife were driving home in Lake Travis, Texas when they saw what appeared to be a UFO drop out of the sky.
This tweet came out around midnight EST so those still awake were going wild with their own conspiracy theories and responses to the Cleveland Browns quarterback.
Naturally, Colin Cowherd somehow spun this fun tweet into some sort of attack on Mayfield.
In another weird twist, Tom Brady interjected himself into the situation and essentially told Cowherd to calm down.
How do you know I've never seen aliens Colin? https://t.co/j4ycqKQdDV

— Tom Brady (@TomBrady) March 4, 2021
Tom Brady Shares His Own UFO Experience
This whole situation is so bizarre.
Mayfield says he saw a UFO, so Cowherd goes on national radio and television to say this is somehow a knock against his ability to lead a franchise.
He mentions Brady as someone who has never seen aliens.
So then Brady responds saying maybe he has in fact seen extraterrestrial life.
Mayfield was quick to respond with a nice joke of his own to add even more levity to the matter.
🤣🤣🤣 At your age you've probably seen a bunch..

— Baker Mayfield (@bakermayfield) March 5, 2021
Brady was quick to tell Cowherd to back off and not put words in his mouth.
Maybe Brady is in fact an avid UFO viewer.
Cowherd Continues to Pester Browns Fans
Cowherd has basically turned into a bad and boring professional wrestling villain.
And the one affected in this scenario are sports fans trying to take in legitimate takes and analysis.
But anyone listening to Cowherd may simply be looking for entertainment if he spent actual air time discussing Mayfield's tweet about a UFO.
Cowherd harassing Mayfield began as something that was genuinely frustrating.
Now?
It is more of a nuisance than anything else.
Browns fans know Mayfield can be a successful quarterback and Cowherd failing to change his narrative is only going to make him look more foolish than he already looks.
Brady Joking Around With Mayfield
Brady going to Tampa Bay and becoming fun is such a weird narrative in 2021.
He broke free of the New England system and was finally able to express himself more at the age of 43.
That is a natural progression for anywhere getting older who moves to Florida.
Him joking around with Mayfield is fun to see and shows that Brady is basically the "cool dad" for younger NFL quarterbacks.
He saw an incredibly dumb take from Cowherd that could have rattled Mayfield in the past.
Brady sending out his own tweet made the whole thing one big joke.
Maybe Mayfield did in fact see a UFO.
Who is to say he is lying?
Any Browns fan who takes Cowherd's side and thinks Mayfield is in the wrong here may want to take a second to sit back and adjust to the modern world of social media.
Also, if someone sees a UFO they should share that information.
Who would ever complain about that?