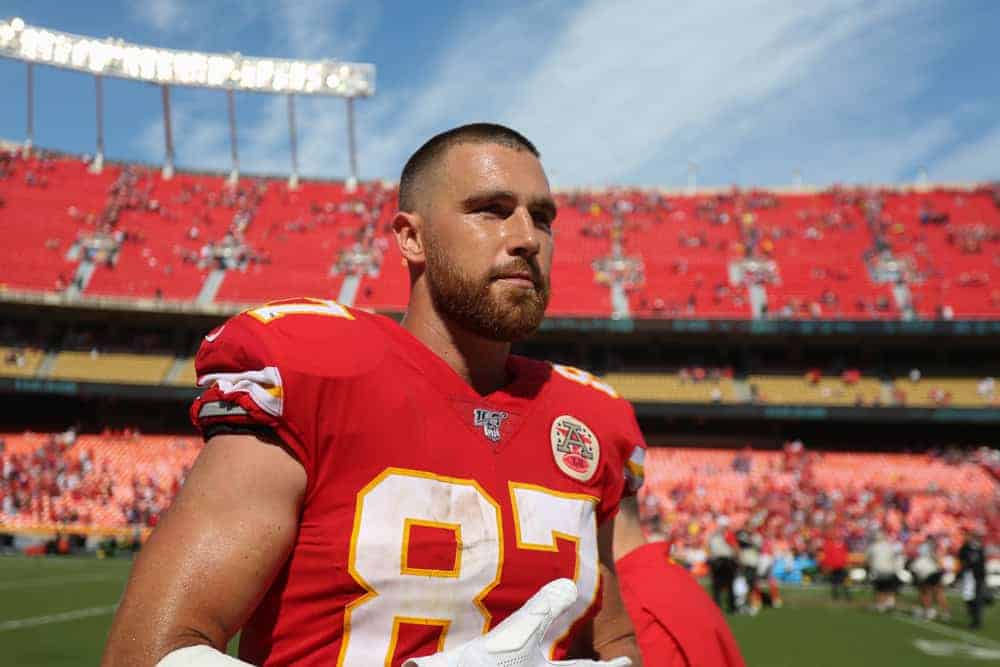 Over the weekend, Kansas City Chiefs tight end Travis Kelce attended Jarvis Landry's annual charity softball match.
This is something that Kelce normally does as he is a long time supporter of Landry.
The media asked Kelce to share his thoughts about the Cleveland Browns.
A team that made the playoffs for the first time since 2002 and gave the Chiefs a battle in the postseason.
Despite losing to the Chiefs, Kelce is a strong believer in the young and talented Browns roster.
Hometown Advantage
It's worth noting that the six-time Pro Bowl tight end is originally from Ohio.
Possibly, Kelce has some hometown biased opinions, but does believe in this Browns roster.
The 31-year-old mentioned that he thinks the Browns can be legitimate contenders with the Chiefs.
Speaking of Travis Kelce .. he's back in his native Cleveland for the Jarvis Landry Celebrity Softball Game.. earlier he was asked his thoughts about the #Browns and opening Week 1 vs. his hometown team. #Chiefs
(Courtesy: @PJFOX8) pic.twitter.com/ECcCAbzKu6

— Harold R. Kuntz (@HaroldRKuntz3) June 13, 2021
At first glance, Kelce is not wrong since the Browns roster looks like it's one of the best in the league.
They certainly put together a fantastic 2020 campaign and are hopeful for better results in 2021.
"I would say they're definitely a contender, without a doubt," Kelce said. "It's definitely there. Baker (Mayfield) and the gang have upped the ante, made this team an unbelievable team and a team you have to prepare for and take serious.
Unfortunately for Browns fans, Cleveland wasn't able to pull off the upset victory over the Chiefs in the playoffs.
The veteran tight end is not taking the Browns for granted and knows this team is going to be a real threat for years to come.
I think that, moving forward, without a doubt I could see a lot more playoff games between us and I'll just take it one day at a time and hope for it. But I think that the Browns and Chiefs are definitely neck and neck, for sure," said Kelce.
It certainly seems that these two teams are going to be the top dogs in the AFC in 2021.
Preparing For Round 2
The 2021 NFL season is going to kick off with a Week 1 matchup between the Browns and Chiefs.
Kelce is excited for the chance to play against his hometown team once again.
"What better way to play than to start out against my hometown team," Kelce added. "The team that I've watched since I was a little kid and that I've cheered for my entire life."
The Browns cannot be taken lightly, especially after the offseason they've put together.
They've made major changes on the defensive side and should be a much more consistent unit all around.
Kansas City took Round 1, but the Browns will be ready for their second chance in Week 1.