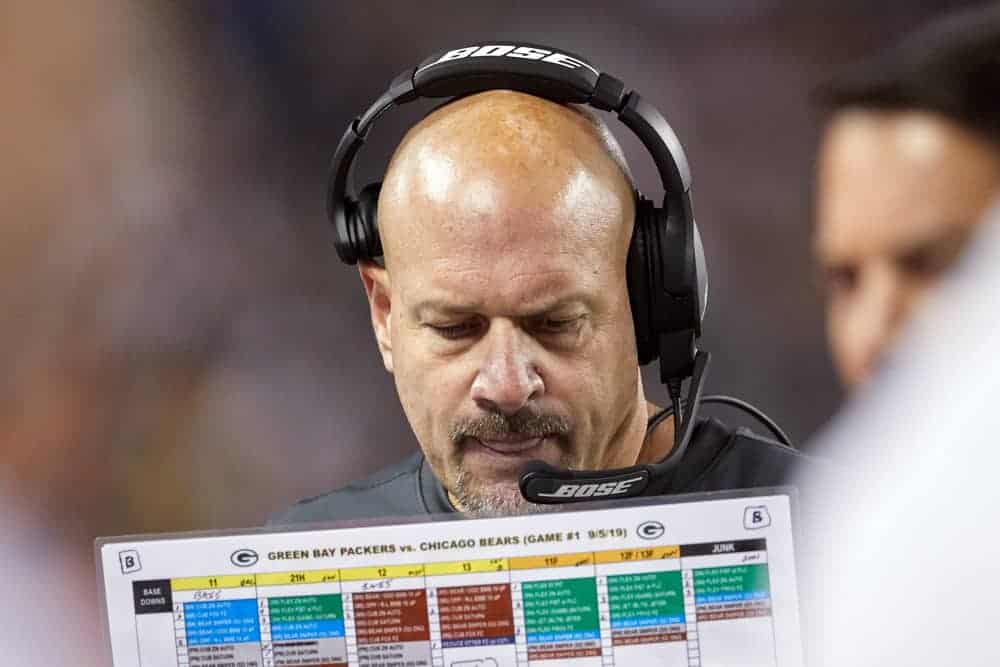 The Minnesota Vikings have decided to shake up their coaching staff.
They hired current Los Angeles Rams offensive coordinator Kevin O'Connell to be their new head coach.
After that, the organization decided to look for a new defensive coordinator.
There were plenty of candidates rumored to have interviewed for the job, including former Cleveland Browns coach Steve Wilks.
They hired Ed Donatell as their defensive coordinator, but another former Browns coach is expected to join the staff.
Mike Pettine To Minnesota
Former Browns coach Mike Pettine has been the defensive coordinator for several teams.
He was also the Browns head coach for two seasons.
Since then, Pettine moved on and was the defensive coordinator for the Green Bay Packers.
Pettine was a senior defensive assistant for the Chicago Bears in 2021.
Now, Pettine will have a new role with the Vikings next season.
The #Vikings plan to hire Mike Pettine to new coach Kevin O'Connell's staff, per sources.

Ed Donatell will be the defensive coordinator, but Pettine also will work with that unit and gives O'Connell a former head coach on staff.

— Tom Pelissero (@TomPelissero) February 13, 2022
The organization has not announced exactly what Pettine's role is going to be in Minnesota.
However, he has previously worked with O'Connell multiple times.
They were on the New York Jets staff together for parts of three seasons.
Also, O'Connell joined the Browns staff during Pettine's final year in Cleveland.
The two of them appear to already have a relationship, so this sounds like a good hire by Minnesota.
Pettine's Failures In Cleveland
To be fair, Pettine's lack of success in Cleveland wasn't really his fault.
He went 10-22 in two seasons and was fired after the 2015 campaign.
The Browns roster wasn't exactly ready to compete while Pettine was in Cleveland.
His quarterbacks were Brian Hoyer, Johnny Manziel, and Josh McCown.
Pettine is a respected defensive coordinator and his failures in Cleveland shouldn't be held against him.
The Browns front office failed to give Pettine a competitive roster.
Hopefully, Pettine will be able to have more success in his new role with the Vikings.