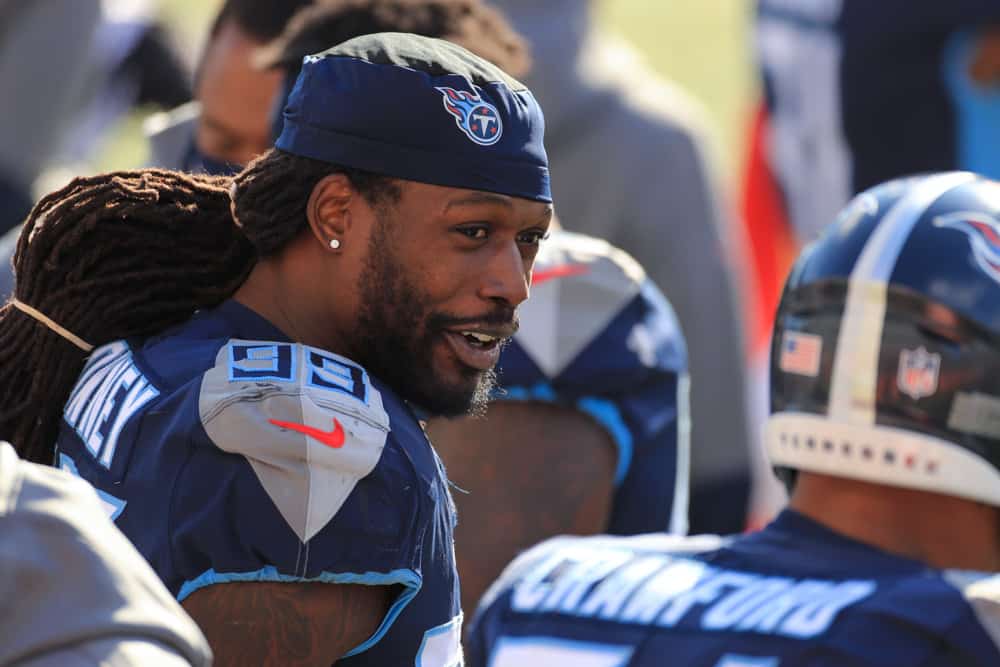 Last offseason, the Cleveland Browns made a heavy push for pass rusher Jadeveon Clowney.
The front office went as far as to offer Clowney a one-year deal worth $15 million.
However, he decided to decline that deal and sign with the Tennessee Titans.
A year later, the Browns and Clowney are back to discussing a potential deal.
The Cleveland Browns are in talks with free agent Jadeveon Clowney per sources. They are hoping to get a deal done soon. I was told "it's not done yet."

— Dianna Russini (@diannaESPN) April 12, 2021
The 28-year-old remains as one of the better free agents left available this offseason.
Cleveland does have a need for another edge rusher, so adding Clowney would make sense.
Would the addition of Clowney give the Browns the most dangerous pass-rushing duo in the league?
Garrett & Clowney
Last season was a down year for Clowney, but the hope is that he'll bounce back in 2021.
He battled injuries throughout the season and only managed to play in eight games with Tennessee.
The injuries have hindered his success in the league, but Clowney is still a legitimate threat.
A three-time Pro Bowl player with over 250 tackles and 32 career sacks.
Obviously, the injuries have held him back, but when Clowney is healthy he is one of the best in the league at chasing down the quarterback.
Clowney gets his first sack for the Titans 💪

(via @NFL)pic.twitter.com/Q14xWgMBAr

— Bleacher Report (@BleacherReport) September 15, 2020
There are few players in the league who are as dominant as Myles Garrett.
Through four seasons, Garrett has 152 tackles, 42.5 sacks, and 10 fumbles forced.
He has finished each of the last three seasons with 10 or more sacks.
Cleveland gave Garrett a massive extension last offseason and he is proving to be worth every penny.
However, the front office needs to find another legitimate edge rusher like Clowney to help take the pressure away from Garrett.
The question remains, could Clowney and Garrett be the best pass rushing duo in the league?
The Best Duo
At first glance, the combination of Garrett and Clowney would be hard to beat.
Sadly, Clowney has not played up to his potential over the last few seasons.
These two would no doubt be one of the best pass-rushing duos in the league.
However, it's tough to imagine them being the top duo in the NFL.
It's highly unlikely that Clowney is able to play a full season and he has been below average over the last few seasons.
To be honest, the best passing rushing duo is likely going to come out of Denver.
The combo of Bradley Chubb and Von Miller is unlikely to be topped by anyone.
4th down SACK by Bradley Chubb! @astronaut #BroncosCountry

📺: #DENvsNYJ on @NFLNetwork
📱: NFL App // Yahoo Sports App: https://t.co/jQ6nvOCVqi pic.twitter.com/j9BoqxLmAn

— NFL (@NFL) October 2, 2020
The Broncos have one of the best young pass rushers in the league with Chubb.
Through three seasons, he has recorded 123 tackles, 20.5 sacks, and four fumbles forced.
Last season, the two of them were unable to play with each other in Denver.
Miller missed the 2020 season due to injury, but everyone is aware of his track record.
An eight-time Pro Bowl player with almost 500 tackles and over 100 career sacks.
It's going to be difficult for any defense to stop these two in 2021.
The duo of Garrett and Clowney does sound good, but it's unlikely to be the best in the league.
Clowney is a high risk-high reward type of player, so we'll see if the Browns front office wants to take the gamble.