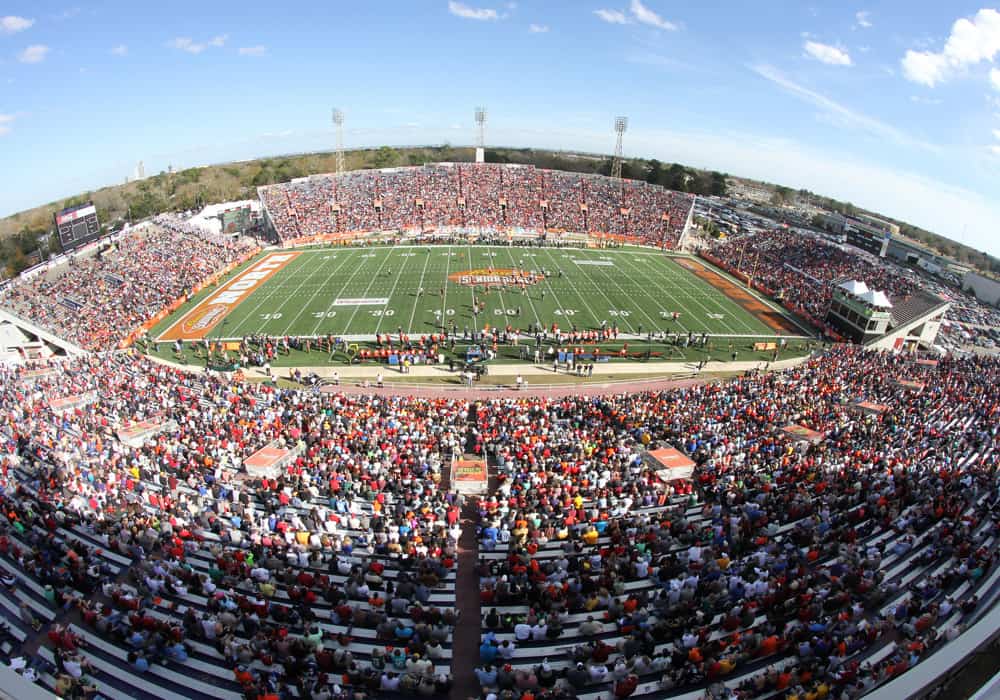 In 2022, the Cleveland Browns drastically underperformed based on their preseason projections.
It had been predetermined by several pro football writers that the Browns would essentially have to play at least .500 football until Week 13.
That was when free agent quarterback Deshaun Watson was returning to football after his suspension.
However, Cleveland lost games they shouldn't have before Watson arrived and actually played .500 ball with Watson behind center.
One area where the team suffered throughout the year was on defense.
A number of injuries to key players proved costly, but the performance of the Browns' defensive line was particularly bad.
By the end of the 2022 season, Cleveland's defense overall ranked 20th in the NFL in points against.
the Browns run defense ranks No. 32 in EPA/rush and No. 31 in yards before contact per RB rush

even worse, however…

no run defense has allowed more EPA/rush since at least 2000!

which is as far back as TruMedia data goes

example to illustrate (2017-2022 by team/season) pic.twitter.com/6ygMoYBB3C

— Warren Sharp (@SharpFootball) December 16, 2022
The Browns' run defense ranked near the bottom of the league in several categories.
Defensive end Myles Garrett made the Pro Bowl games this season, but Jadeveon Clowney underperformed, then complained about his lack of use, and was sent home before the '22 finale.
Joel Bitonio, Nick Chubb, and Myles Garrett have been selected to the 2023 Pro Bowl games 👏🏼#Browns

(Via @browns) pic.twitter.com/gfY28UWDJn

— Barstool Cleveland (@BS_Cleveland) December 22, 2022
2022 draft pick Perrion Winfrey had a tough adjustment period but showed enough promise to intrigue Browns coaches for 2023.
Fellow tackles Taven Bryan and Jordan Elliott were fair and had five sacks between them.
In order for Cleveland's defense to improve in 2023, they need to stay healthy and also add some pieces for depth.
With an eye on the 2023 NFL Draft, here are two Senior Bowl prospects that should interest the Browns.
Karl Brooks, Defensive Line, Bowling Green
There are plenty of needs for the Browns in '23 including offensive line, receiver, and tight end help.
However, I'm focusing on the defensive line for now.
Due to the Watson trade with Houston, Cleveland doesn't have a selection until round two.
So, I won't pay attention to the big-ticket items as far as first-round candidates at the Senior Bowl.
Brooks is listed at 6'4" and a shade over 300 pounds as an interior lineman.
He played five years at Bowling Green, taking advantage of the extra Covid year granted by the NCAA.
Brooks' athleticism is intriguing.
The Draft Network's 2022 C-USA & MAC Players of the Year 🤩

🏈UAB RB Dewayne Mcbride
🏈Western Kentucky EDGE JaQues Evans
🏈Ohio QB Kurtis Rourke
🏈 Bowling Green DL Karl Brooks pic.twitter.com/A8DGkU8mGM

— The Draft Network (@TheDraftNetwork) December 13, 2022
He came out of high school as a linebacker, then packed on 80-plus pounds to play on the defensive line.
During his time with the Falcons, Brooks' had 77 total tackles, 46 tackles for a loss, 27.5 sacks, and even collected an interception.
In the past two years alone, he has totaled 30.5 tackles for a loss and 17.5 sacks.
Brooks was a team captain in 2022 and named a first-team All-MAC, Pro Football Focus first-team All-American, and a Pro Football Network honorable mention All-American.
Karl Brooks has made his presence felt this week💪@BG_Football x @seniorbowl pic.twitter.com/wttCtEqRrt

— PFF College (@PFF_College) February 4, 2023
NFL scouts like his speed, power, explosive first move at the snap, strong hands, good tackling, and the fact that Brooks was so dominant opponents needed to double him.
Scouts note Brooks needs improvement in lateral quickness, hand placement, and angles in pursuit.
Brooks is projected as a Day 2 prospect.
Andre Carter II, EDGE, Army
It's very unlikely that Clowney will return to Cleveland next year, which means the Browns should focus on replacements in free agency as well as the draft.
Carter has received a lot of attention lately and for good reason.
He's 6'7", and 265 pounds and played the past three seasons with Army.
Carter has logged time as a linebacker with the Black Knights and there are some pro scouts who think he could play outside linebacker in the pros.
Either position would help Cleveland, but Carter's ability at EDGE is exciting.
Army has a GEM in Andre Carter 💎 pic.twitter.com/YEYqYh0bpC

— PFF College (@PFF_College) May 12, 2022
During his three years in the lineup, Carter tallied 19 sacks, 96 total tackles, 25.5 tackles for a loss, and two interceptions.
In 2021 alone, he had 17 tackles for a loss and 14.5 sacks.
The Black Knights played in the Armed Forces Bowl after the '21 season and Carter had two tackles for loss, a sack, and three total tackles.
His 15.5 total sacks for the year set a program single-season record.
As he neared the end of his senior year, it looked like Carter would have had to spend two years in active service duty before turning pro.
However, a recent bill by the Biden administration all but clears the way for Carter to enter the NFL.
Carter is seen as a raw talent that has room to grow but has tremendous upside.
Scouts like his athleticism and the way Carter uses his length and arm span to dominate opponents.
Andre Carter II @ArmyWP_Football had a great day in @seniorbowl in Mobile, Alabama on @nflnetwork. Showed quickness off the ball, battled the big OTs. Is ranked 9th best edge rusher, 53rd overall in @NFLDraft.
Our best wishes to Andre!#CaMMVetsMedia pic.twitter.com/awJigzBCP3

— Ken Kraetzer (@KGKraetzerMedia) February 4, 2023
He is a smart player who has good discipline and playing ability.
NFL scouts note that Carter needs to gain more weight to play EDGE in the pros and must improve his leverage, pass rush counters, and pad level.
There are some pundits who believe Carter is a dark horse, first-round candidate.
More than likely, he goes somewhere on Day 2 of the draft.