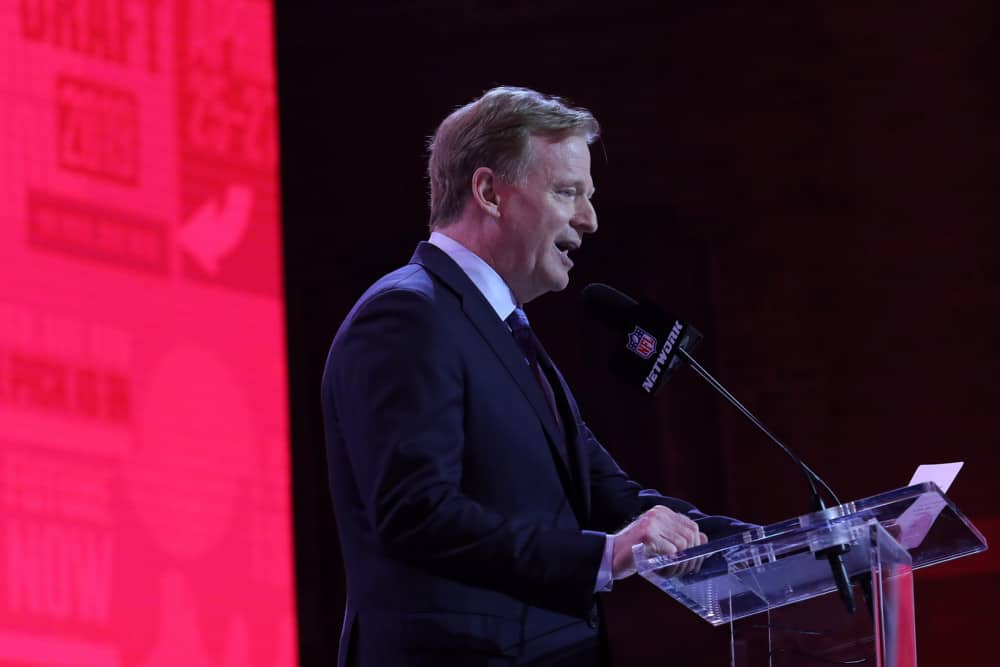 The Cleveland Browns have yet another important NFL Draft in 2020.
Fans entered last season hoping the team would end up with a pick in the 25-32 range after a great season.
Instead, the Browns own the No. 10 overall pick.
This should actually be seen as a positive as the bad season allowed the Browns to move on from a coach who was clearly not the right guy for the job.
A seemingly competent set of individuals are now running the show and the 2020 draft class could end up defining Andrew Berry and Kevin Stefanski.
The new duo could also surprise fans with a few bold moves during the draft.
Three bold predictions stand out as intriguing possibilities this year.
1. Browns Trade Up to Draft an Offensive Lineman
The Browns already added Jack Conklin in free agency.
That is hopefully just the start of getting the offensive line back to where it used to be a few years ago.
There are several top offensive line prospects including Mekhi Becton, Jedrick Wills, Tristan Wirfs, and Andrew Thomas.
Another mock draft. Post(kinda) free-agency. Roast me.

(I can only take who is there when the pick is up) pic.twitter.com/bGn0TUcy73

— Jake Burns (@jake_burns18) March 21, 2020
Several of those names will be off the board by the time the Browns are on the clock.
Trading up with a team like the Arizona Cardinals at No. 8 or the Jacksonville Jaguars at No. 9 could ensure the Browns don't miss out on someone they want.
Trading up any higher could ultimately cost too much.
2. Browns Draft Two Wide Receivers
The Browns have Odell Beckham Jr. and Jarvis Landry as the top two receivers on the team.
The depth chart is thin after those two, especially if Rashard Higgins does not return.
Taywan Taylor and Damion Ratley do not exactly get fans excited.
The Browns have seven picks as it stands now.
Using two of those on wide receivers would be bold, but could help replenish that part of the roster if the team makes a blockbuster trade during the draft.
3. Browns Trade Odell Beckham Jr. During Draft
Beckham trade rumors have been around since the moment he joined the team.
Those are heating up this offseason and will continue to be around during the draft if he is still on the roster at that point.
A Beckham trade would likely give the Browns another first-round pick in return, considering Bill O'Brien doesn't run the team.
Several other picks and hopefully a player would come back in return as well.
Adding a receiver like Odell Beckham Jr. would add another weapon in Kyle Shanahan's arsenal to aid Jimmy Garoppolo and open the field up. #49ers should absolutely inquire about a trade with the Browns.
https://t.co/CPoQ9AfJj9

— Jose Sanchez III (@JSanchezSI) March 20, 2020
Such a trade would only be possible if the Browns went out and signed a receiver or two in free agency.
Trading away Beckham and not restocking the position would be a vintage post-99 Browns mistake and could also demoralize Landry and make him want a trade as well.
The move is a risky one since Beckham is under contract through 2023 and can be a huge part of this team's future success.
But the receiver was brought in under John Dorsey and that instantly makes him a trade candidate.
This would be a polarizing move and could be one that would have to be approved by ownership.