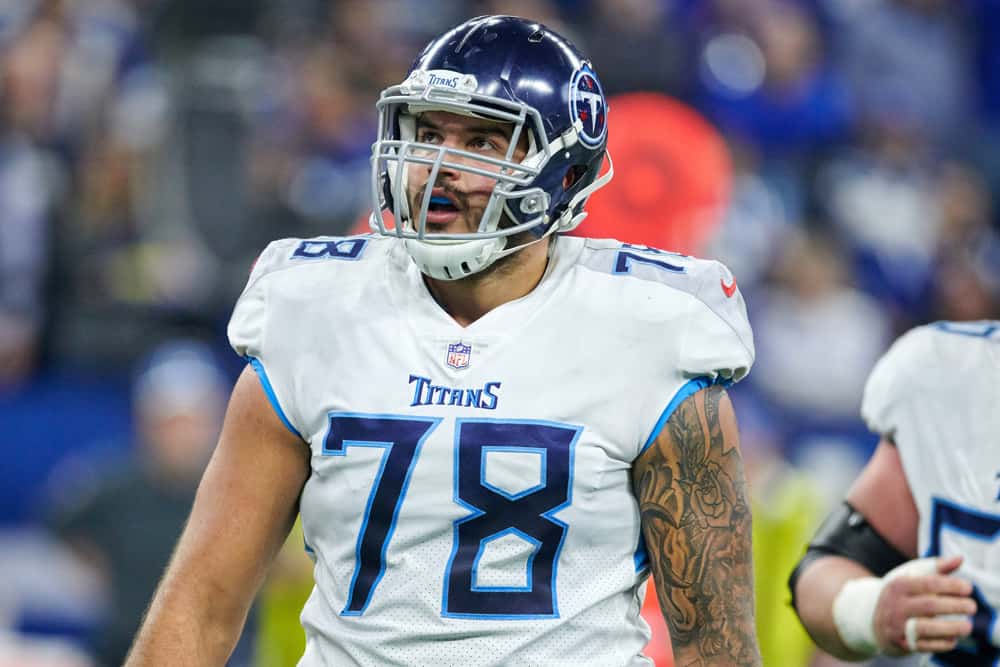 Cleveland Browns general manager Andrew Berry said he was going to be aggressive in free agency.
He is holding true to his word.
According to NFL Network's Ian Rapoport, the Browns have agreed to terms with free-agent RT Jack Conklin
The #Browns get their right tackle, agreeing to terms with Jack Conklin on a 3 year deal with the Browns for $42M with $30M fully guaranteed. He earns $20mil in the first year, per @RosenhausSports.

— Ian Rapoport (@RapSheet) March 16, 2020
The deal is reportedly for 3-years for $42 million dollars.
$30 million will be guaranteed.
He will earn $20 million in the first year.
By signing only a 3-year deal, Conklin will only be 28 when the deal expires and will be able to take advantage of a higher salary cap.
The plan was to keep it short due to the projected increases in the salary cap. Conklin will only be 28 when this deal expires. https://t.co/fAzVSh7aPV

— Ian Rapoport (@RapSheet) March 16, 2020

Conklin was drafted by the Titans in 2016.
In his first year, he was selected to the All-rookie team and selected as an All-Pro
He has been solid since being drafted.
Among the 62 OTs with at least 800 pass-blocking snaps played since 2016, #Titans' Jack Conklin ranks 24th in pressure percentage allowed at 5.7%.

Conklin's three-year run-blocking grade (73.3) ranks inside the top-20 among qualifiers, as well.https://t.co/RFbJYCiXQP pic.twitter.com/DwtnSuL9sk

— PFF TEN Titans (@PFF_Titans) May 1, 2019
Conklin was strong in 2019 and was one of the better right tackles in the NFL.
He is known to be a very solid run blocker and that would help out the Browns immensely with Nick Chubb and Kareem Hunt.
Pro Football Focus graded Conklin a 78.3 overall that placed him 12th among tackles in 2019.
The 25-year old also had the 5th-highest run-blocking grade (81.0) among all tackles.
• OT Jack Conklin: 2nd highest graded OT of the 2019 playoffs (82.1)

• RB Derrick Henry: League-best 70 avoided tackles (2nd: Josh Jacobs, 69)

S Kevin Byard: 2nd highest graded S of the 2019 playoffs (79.0, trailing A.Harris)

— PFF KC Chiefs (@PFF_Chiefs) January 19, 2020
Earlier in the day, the Browns also came to an agreement with the top free-agent tight end on the market Austin Hooper.