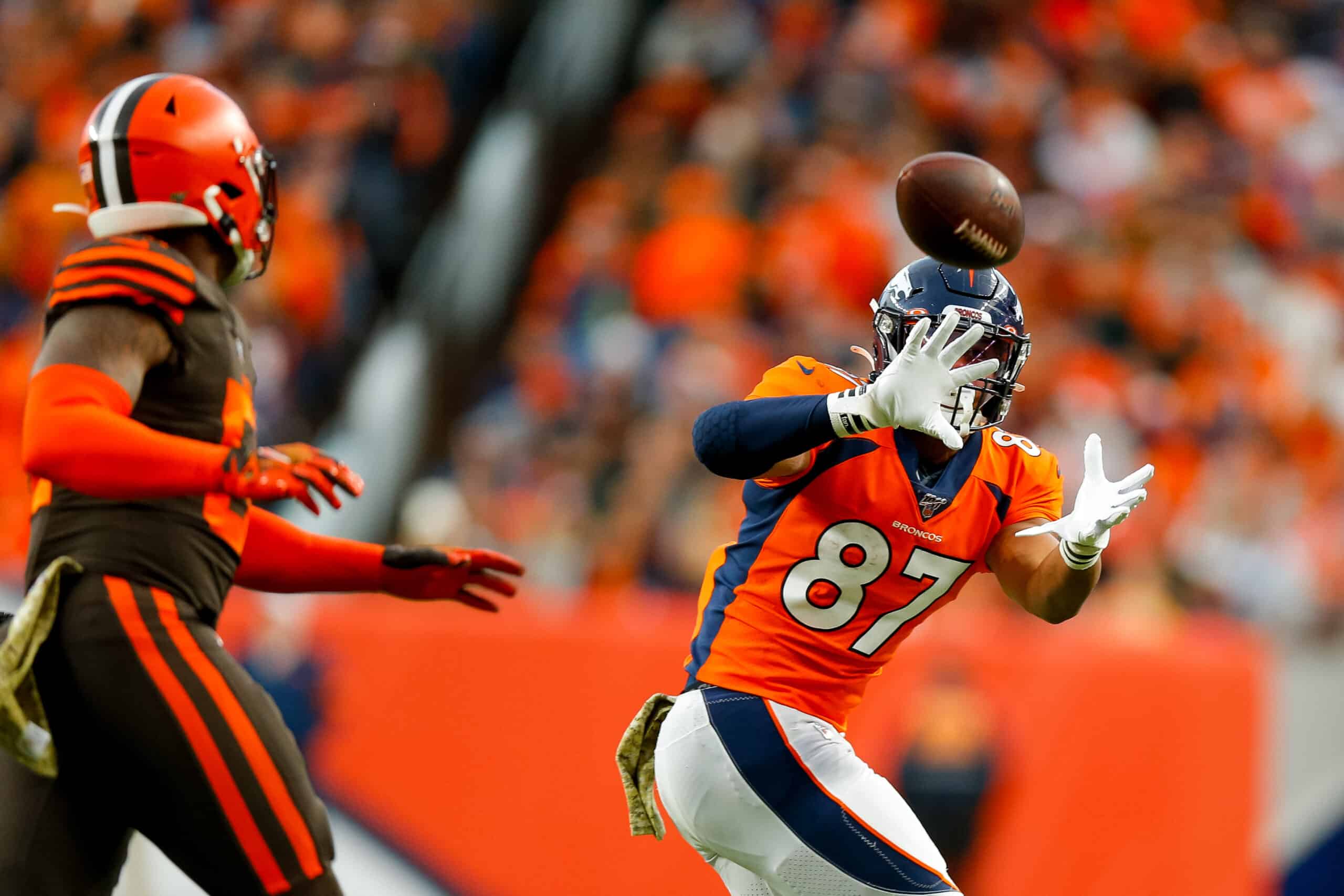 Before the NFL season began, Thursday night's matchup looked like a gimme for the Cleveland Browns.
But up is down and down is sideways in a blizzard of MRIs and roster updates around Berea.
Cleveland could be missing as many as 7 key offensive players, although there is good news on that front.
Back to the best fans tomorrow for primetime! pic.twitter.com/5ycY39JWmR

— Cleveland Browns (@Browns) October 20, 2021
Injured tackles Jack Conklin and Jedrick Wills got in a limited practice Wednesday.
But even if they make it back into the lineup, we know the Browns starting quarterback and top rushing duo are out.
Starting wideouts Jarvis Landry and Odell Beckham are also questionable.
Browns fans be like… #browns #cleveland #clevelandbrowns #injury #injuryrecovery #injuryreport #thursdaynightfootball #thursdaynight pic.twitter.com/kXApAvH2bC

— That's #CLE Baby (@ThatsCLE) October 19, 2021
Remember when we debated whether Kevin Stefanski should play his starters or not in the preseason?
On Thursday night, it will look like he did, with names like Keenum, Johnson, Higgins, and Peoples-Jones in the lineup.
Here are 3 bold predictions for the Browns-Broncos game.
1. Browns Defense Doubles Their Turnover Total
This prediction would be bolder if the Browns didn't have just 4 turnovers on the season.
But despite Andrew Berry's concerted effort to build a dominant defense, Joe Woods' unit is lacking.
Only 3 teams have fewer takeaways, and none of them- the Falcons, 49ers, and Jaguars- have a winning record.
Fortunately, the Denver Broncos present an opportunity to pile up some numbers.
There's too much talent on this #Browns defense to be this bad.

— Chris Fedor (@ChrisFedor) October 17, 2021
Teddy Bridgewater limps into town with a bad foot and a newly-injured left tackle on a struggling offensive line.
And after a players-only meeting among the Browns defense, we expect a nationally televised beat down.
Cleveland's pass rush will relentlessly hit and hurry Teddy Bridgewater all night.
And if they can't take the ball away themselves, the secondary and linebackers will do it for them.
2. Another First For D'Ernest Johnson: 100 yards
D'Ernest Johnson gets his first NFL start in front of a national television audience.
And they are about to witness one of those classic NFL underdog (or is it under-dawg) stories.
Johnson came close to picking up 100 rushing yards filling in for Nick Chubb last year.
And that was while playing the second fiddle to Kareem Hunt.
Most targeted receiver from Case Keenum during the #Browns 2021 preseason action?

D'Ernest Johnson 👀#checkdowncity

— Andrew Erickson™ (@AndrewErickson_) October 20, 2021
Thursday, he is the lead rusher behind an excellent offensive line trying to take some heat off a backup passer.
He is bound to get more than the 13 carries he got in his 95-yard performance last October.
It's not out of the question for Johnson to handle 20 rushes, and at his 5.0 career yards-per-carry, that's 100 yards.
If he can sneak out of the backfield once in a while, Johnson will probably add a few catches, too.
3. Case Keenum Stays Upright 
If there is one player group more embarrassed than the Browns' secondary, it is the offensive line.
Sure, we can blame a slew of injuries or say Baker Mayfield earned a few on his own.
But the bottom line is the highly-rated Cleveland offensive line gave up 18 sacks in the first 6 games.
And to make matters worse, they have been called out by Denver's best pass rusher.
Von Miller setting high standards this week for himself:

"I will play well in this game. … I'm going to have a great game. … I don't know who the tackle I'm going against is, but I'm going to kill him."

— Aric DiLalla (@AricDiLalla) October 19, 2021
Von Miller says he plans to "kill" whatever tackle tries to stop him on his way to multiple sacks.
But we're gonna guess more than a tackle will stand in his way, especially if the regular starters don't return.
And that will slow him down enough to let Case Keenum get rid of the ball before any contact.
Miller and the Broncos' 4th-rated defense go home without adding to their sack total Thursday night.