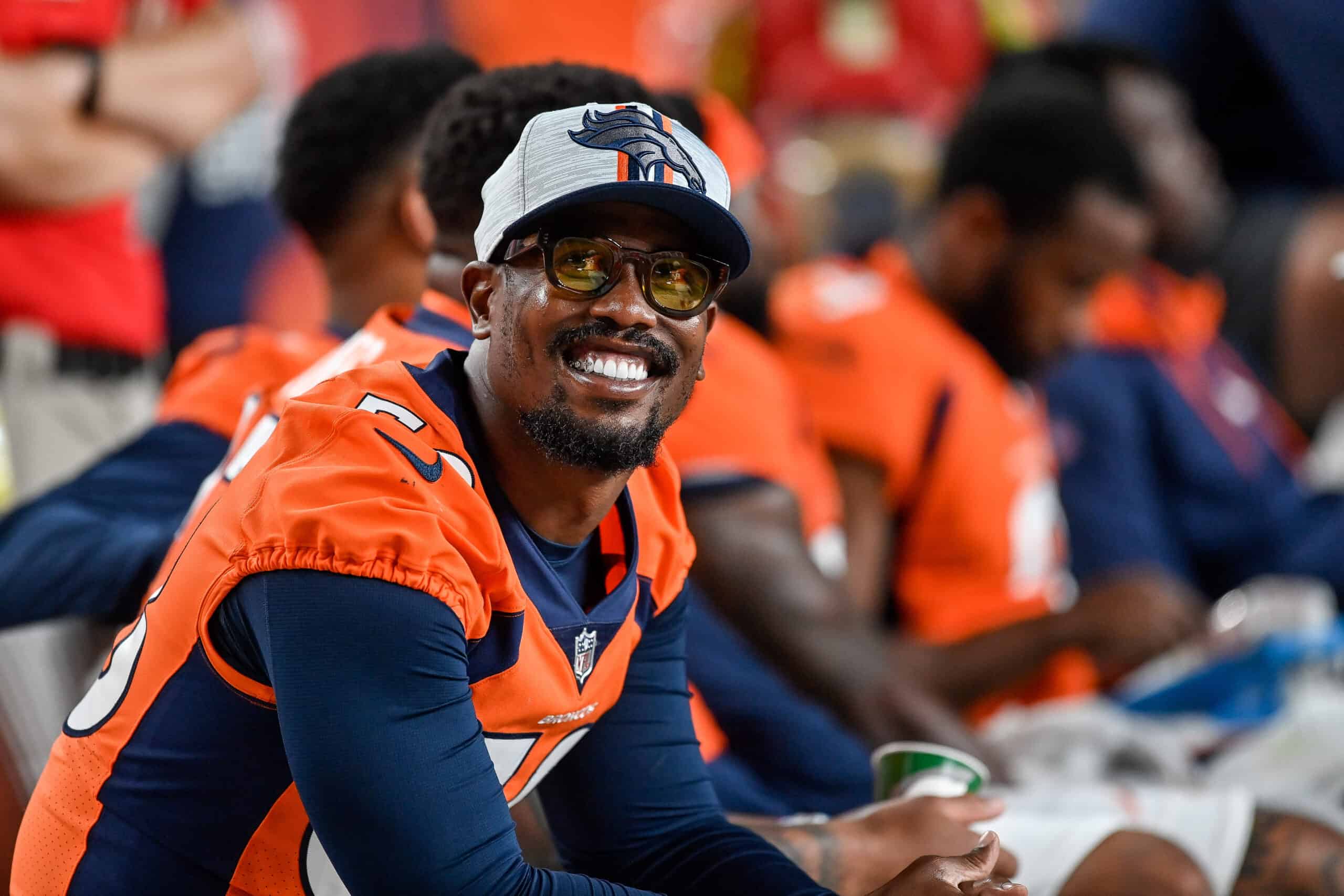 Denver Broncos star edge rusher Von Miller is confident going into Thursday night's game against the Cleveland Browns.
The eight-time Pro Bowler told media members on Tuesday that he doesn't care which player the Browns put at offensive tackle to try to stop him.
"If I can play well and I can get sacks and I can find a way to disrupt the game, we'll win," Miller said. "So, the pressure is on me to play well. I will play well. I don't know who the tackle is I'm going against, but I'm going to kill him."
Left tackle Jedrick Wills Jr. (ankle) and right tackle Jack Conklin (knee) did not play in the Browns' 37-14 loss to the Arizona Cardinals.
Wills and Conklin did not practice on Tuesday, but Browns head coach Kevin Stefanski has not ruled either player out for Thursday's game.
On Sunday, the Browns started Blake Hance at left tackle and James Hudson III at right tackle.
#Browns Jedrick Wills Jr. (ankle) and Jack Conklin (knee) won't practice today, but aren't ruled out for the #Broncos game.

— Mary Kay Cabot (@MaryKayCabot) October 19, 2021
The Browns have ruled out running backs Nick Chubb (calf) and Kareem Hunt (calf) for Thursday's matchup.
Miller said it doesn't impact how the Broncos are preparing for the Browns, especially considering Cleveland ranks first in the NFL with an average of 168.5 yards per game.
"They got talent all over the place," Miller said. "Their third and fourth backs, they were the guys before (at) their college or in high school, so when you make it to this level, it doesn't matter if you're starting, first (string), second (string). All of these guys can play, and that's what I expect from the Browns for sure."
The Browns list rookie Demetric Felton and third-year running back D'Ernest Johnson on their depth chart behind Chubb and Hunt.
However, the Browns have used Felton primarily at receiver this season.
In Johnson's NFL career, he has played 146 offensive snaps, and has played 50 touches for 290 yards.
The Browns also signed John Kelly from the practice squad to the active roster.
The Broncos have lost three consecutive games, in which Miller has gotten only a half sack.
Miller had four sacks in the Broncos' three-game winning streak to start the season.
On Tuesday, Miller said he noticed a correlation between his performance and the team's success.
"I don't want to guarantee a win for my teammates, but I guarantee I have…I don't want to put the pressure on those guys this time. I put the pressure on me, and I'm going to have a great game," Miller said. "I'm going to go out there, and I'm going to play well. (I'll) get a couple of sacks, and if I can do that, then we will win."
Entering Week 7, Miller's 4.5 sacks is tied for 13th-most in the NFL.
A reporter asked Miller about his relationship with Brown All-Pro edge rusher Myles Garrett, who also played at Texas A&M.
Miller (2007-2010) and Garrett (2014-2016) were not college teammates though, playing in College Station at different times.
"It's just how it is when you go to Texas A&M," Miller said. "Aggies take care of Aggies, and we got a lifelong brotherhood outside of the NFL."
Garrett has eight sacks, which is the most in the NFL entering Week 7.
"I definitely (have) to play better than Myles this week because if…you know Myles he's going to make a couple plays as well," Miller said. "He's a beast."