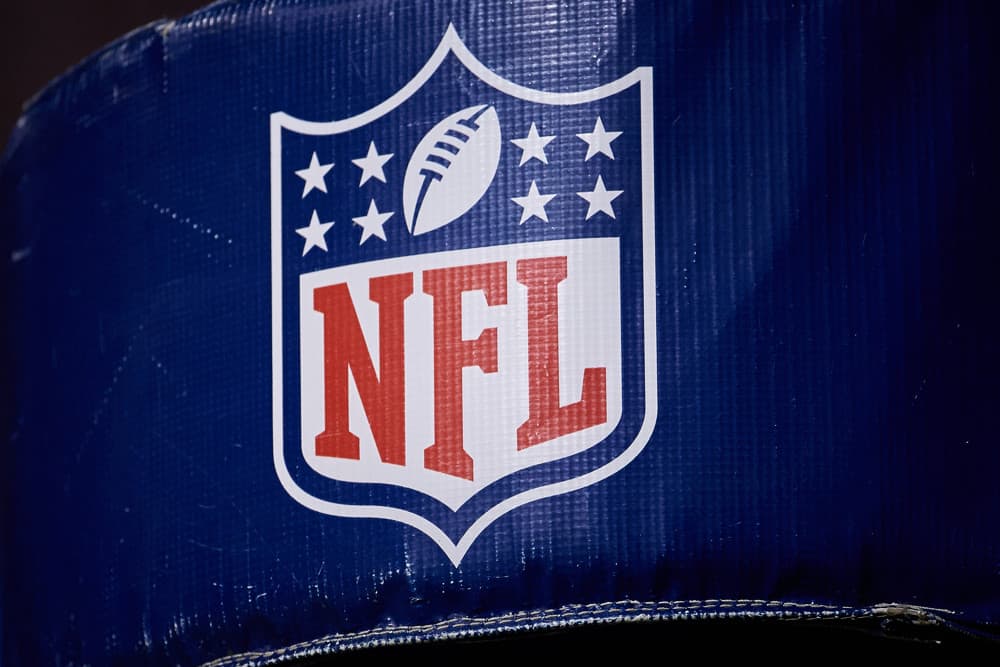 The 2021-2022 season has come and gone for the Cleveland Browns.
While the season itself was an overall disappointment, it did show Cleveland where they're lacking.
Cleveland repeatedly displayed a lack of talent at a number of positions, and they'll have to bolster their ranks moving forward.
Luckily, there are a number of prominent free agents hitting the market this offseason, and they've got some cap space to use.
The Browns currently sit in the middle of the pack in regards to cap space with somewhere between $36 and $39 million.
If Cleveland hopes to bounce back in 2022, here are three free agents they should consider targeting.
1. Chris Godwin, Tampa Bay, Wide Receiver 
Arguably the biggest position of need for the Browns is at wide receiver.
Cleveland had one of the worst passing games in football, due in large part to a lack of talent at wide receiver.
They had players like Donovan Peoples-Jones and David Njoku who shined at times, but there simply wasn't enough consistency.
Rashard Higgins was nonexistent, Austin Hooper underwhelmed, and Jarvis Landry attracted most of the attention from defenders.
Lucky for the Browns, the 2022 free-agent market is projected to be loaded with wide receivers.
Chris Godwin will be coming off of ACL surgery, and it's unclear when exactly he'll be back.
However, when healthy, he was one of the best receivers in football.
He ended the season prematurely with 98 receptions, 1,103 yards, and 5 touchdowns.
The fact that he's coming off of an injury might scare teams away from him and result in a slightly lower price tag.
Adding a Pro-Bowl caliber receiver like Godwin would go a long way in improving Cleveland's passing game.
If the Browns can't swing a deal for Godwin, other good options are Allen Robinson, Mike Williams, Antonio Brown (gulp), and Michael Gallup.
Davante Adams is also set to be a free agent, but will likely fetch too high of a price for the Browns.
Pending Free Agent WRs

Davante Adams
Odell Beckham, Jr.
Jamison Crowder
Will Fuller
Russell Gage
Michael Gallup
Chris Godwin
A.J. Green
Zay Jones
Christian Kirk
Byron Pringle
Kalif Raymond
Allen Robinson
Emmanuel Sanders
Mike Williams
Cedrick Wilsonhttps://t.co/GFBzqCQy39

— Spotrac (@spotrac) January 13, 2022
2. De'Vondre Campbell, Green Bay, Linebacker 
Another place of need for the Browns lies at the linebacker position.
Time after time, Cleveland struggled to stop the run and teams gouged them on the ground.
Browns fans will be haunted with memories of Najee Harris and the Steelers converting time after time, even though everyone knew who was getting the ball.
De'Vondre Campbell is entering the offseason as one of the top free agent linebackers, as long as the Packers don't resign him.
He entered the season as a veteran linebacker who was basically there for moral support.
However, as the season progressed, it became clear that Campbell had something to prove.
He ended the year with 101 tackles, 2 sacks, and 2 forced fumbles, and was the stud in the middle of the Packer defense.
Adding Campbell into the middle of the Browns defense would definitely improve them as a whole.
3. Calais Campbell, Baltimore Ravens, Defensive Tackle 
Following in the vein of Cleveland needing run stoppers, Calais Campbell would be another excellent addition.
The veteran tackle is a 6-time Pro Bowler and would eat up offensive linemen, which would free up Myles Garrett and Jadeveon Clowney if they decide to resign him.
Highest-graded #Ravens in the 2021 season (min. 425 snaps):

1️⃣ Mark Andrews, TE- 91.5
2️⃣ Calais Campbell, DI- 80.8
3️⃣ Justin Houston, EDGE- 78.4
4️⃣ Kevin Zeitler, OG- 77.0
5️⃣ Patrick Ricard, FB- 75.2 pic.twitter.com/sXg5Mnke4w

— PFF BAL Ravens (@PFF_Ravens) January 11, 2022
At the end of the day, Cleveland isn't that far away from where they were a year ago.
If they can add a few of these key players through free agency, their return to the playoffs is within reach.