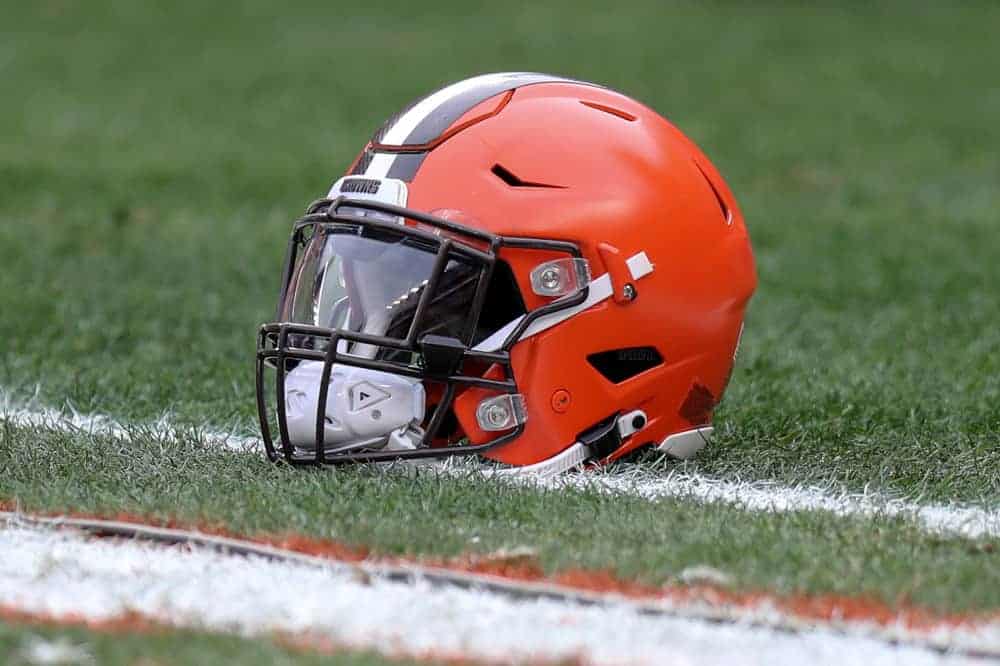 The Cleveland Browns are coming off an excellent 2020 campaign.
In his first year as general manager, Andrew Berry focused on fortifying the offense.
The Browns' first round draft pick (Jedrick Wills Jr.) was on offense, and the two biggest free agent signings for the team (Jack Conklin and Austin Hooper) were on offense.
It is now 2021, and the focus will likely move to the defense which needs some rework.
Berry's brief track record shows that he is not afraid to go after free agents, and though the cap number has not been finalized yet for 2021, the Browns appear to have ample cap space to work with.
A look at how much cap space each NFL team rolled over to 2021, from the Browns ($30,366,604) to the Ravens ($586,822).

The NFL will audit these amounts after calculating incentives and cap credits from this year. The final amounts will be added to each team's cap for 2021. pic.twitter.com/cKen1bbgJ5

— Field Yates (@FieldYates) January 20, 2021
This provides the backdrop for what could be some surprising offseason moves the Browns make this offseason.
Here are three big ticket free agents the Browns could sign in 2021.
1. Anthony Harris, Minnesota Vikings, Safety
Harris is 29 years old.
He was drafted by the Vikings and has played for them since 2015.
This means Coach Stefanski knows him well from his Minnesota days.
Harris had 6 interceptions in 2019 which made him the NFL interceptions co-leader in 2019 (tied with Tre'Davious White of the Buffalo Bills and Stephon Gilmore of the New England Patriots).
Anthony Harris's 2020 contract was worth $11.4 million.
He did not have any interceptions in 2020 but scored 58 solo tackles.
Reports surfaced that the Browns were interested in making a trade for Harris in March 2020 so he's been on the team's radar for some time.
#Browns are exploring a trade for #Vikings safety Anthony Harris, a source tells clevelanddotcom. But another source says it will take at least a 3rd, prob a 2nd, which is prob too rich https://t.co/idunpQlvLH

— Mary Kay Cabot (@MaryKayCabot) March 17, 2020
2. Bud Dupree, Pittsburgh Steelers, Defensive End
Dupree was having a great season until tearing his ACL in the Steelers Week 12 game against the Ravens.
His 2020 contract with the Steelers was valued at $15.8 million.
Dupree recently shared an update about his injury.
"I'm feeling great right now. I'm ahead of schedule in rehab. It's a great thing as always, it's a blessing. I'm on track and I'm going to be ready for camp. It's a blessing to take the small things from a big injury like that was and just know that I'm still able to perform next season."
His injury complicates the possibility of signing him because it is unclear when he could work out and be evaluated by other teams, but it may also lower his asking price.
Adding Dupree could come at a bargain price given his talent.
.@JohnClaytonNFL says on @937theFan he expects Bud Dupree to sign a 1-year deal in the neighborhood of $6 million this offseason. Because of ACL and low salary cap.

The Steelers have to find a way to make that happen.

— Andrew Fillipponi (@ThePoniExpress) January 27, 2021
As of now, Dupree plans to be ready for training camp.
3. Carl Lawson, Cincinnati Bengals, Defensive End
For a player who mainly wins with power, I am pretty impressed with how Carl Lawson turns the corner on the outside. Once he is able to hook that arm, its over. Really skilled pass rusher pic.twitter.com/WqZKqwgmAP

— Zach Hicks (@ZachHicks2) January 19, 2021
The #Bengals get a steal in Carl Lawson, who posted an elite #RAS in Indi. Can he stay healthy, though? #NFLDraft pic.twitter.com/BF7iFiZ4dc

— Kent Lee Platte (@MathBomb) April 29, 2017
Given Dupree's situation, the Browns may want to pursue Carl Lawson.
Imagine if the Browns had Lawson and Garrett.
Lawson is sought after by many teams after a great season in Cincinnati where he had 6 sacks, 24 QB hits, and 34 hurries.
Estimates have his value at $8.8 million per year so a four year deal would be in the neighborhood of $36 million.
Because we only have a year to go on and that doesn't exactly qualify as a track record for GM Andrew Berry, he could pull out other surprises from his hat.
Either way, this is shaping up to be a very intriguing offseason for the Berry and the Browns.