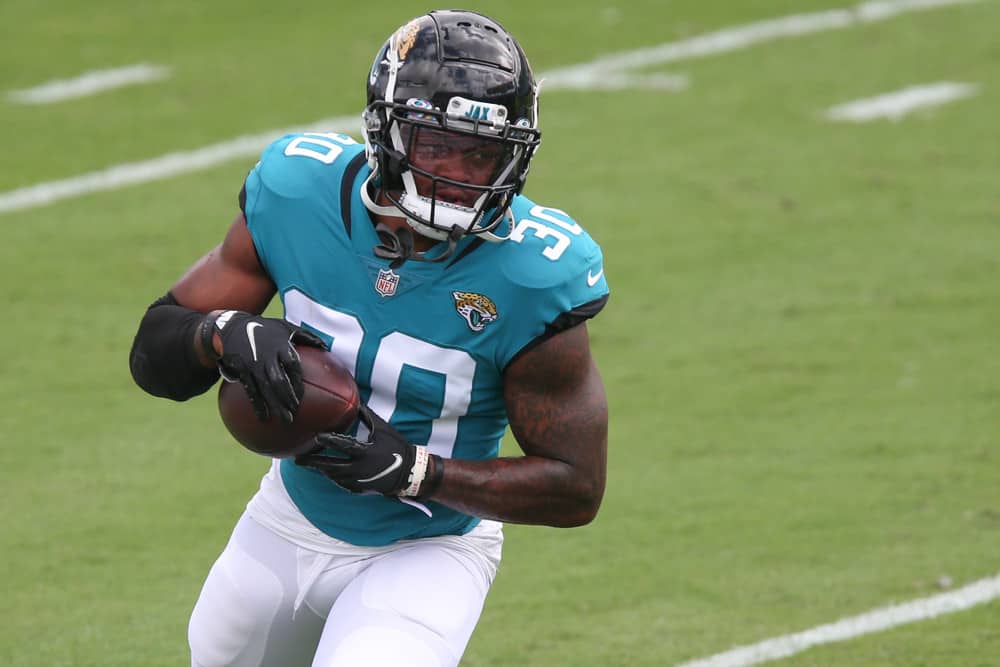 Baker Mayfield and his Cleveland Browns teammates travel to Florida for a date with the Jaguars Sunday.
While the temperatures are relatively balmy, it could be their fourth rainy-day game in as many chances.
But rain in Jacksonville feels different than rain in late-November Cleveland.
Jaguars week 💪

📸's » https://t.co/ITctSElc3f pic.twitter.com/P6kPEEUCqi

— Cleveland Browns (@Browns) November 26, 2020
Mayfield should be able to take advantage of the Jaguars' bottom-rung pass defense if need be.
Nick Chubb and Kareem Hunt might find the Jaguars' rush defense puts up a bit more of a fight.
But only a little bit more, especially as the game goes on.
Jacksonville says they will start journeyman quarterback Mike Glennon Sunday.
Glennon lost starting jobs in Tampa Bay and Chicago and says he has nothing to lose against the Browns.
The reality is, he has a game to lose, something he has shown some proclivity for over his 6-year career.
But there are some bright spots on the roster for Jaguars fans.
Here are 3 Jaguar players the Browns should be concerned about on Sunday.
1. James Robinson, RB 
Jacksonville's offensive line and a third-string quarterback should have the Browns pass rushers chomping at the bit.
But a bright spot on the Jaguars' offense has been the running game behind rookie James Robinson.
Robinson already has over 1,000 all-purpose yards on the season.
A ridiculous catch by James Robinson pic.twitter.com/iNX3G8iCdT

— Laurie Fitzpatrick (@LaurieFitzptrck) November 22, 2020
He boasts a combination of power and speed that has few fans wondering where Leonard Fournette went.
If anyone can keep the Jaguars in the game, it is James Robinson.
While the Browns have held up well overall against the run, there have been letdowns.
Most notably, when the Raiders decided to let Josh Jacobs take over their offense, he went for 129 yards on 30 carries.
As a team, the Raiders rushed for over 200 yards in what was the Browns' last loss.
Robinson has the ability to match Jacob's effort if the Jaguars go that route.
2. Keelan Cole Sr, WR-KR 
Jacksonville's wide receiver corps is full of talented receivers.
Unfortunately, bad quarterback play and injuries leave them wallowing in oblivion for the most part.
Keelan Cole still managed five 100-yard games and four touchdowns through ten games.
He is arguably the healthiest of the Jaguars' receiving corps at the moment.
KEELAN COLE 90-YARD PUNT RETURN TD 🔥

(via @NFL) pic.twitter.com/DpoN50C2QZ

— Bleacher Report (@BleacherReport) November 15, 2020
But the reason Cole makes this list is his punt and kick return ability.
He is two weeks removed from setting the Jaguars' franchise record with a 91-yard punt return.
Kevin Stefanski thought enough of special teams coordinator Mike Preifer to bring him back from last year's staff.
But the Browns coverage teams are not playing nearly as well as they did last year.
If the Jaguars can keep this game close, a Keelan Cole return touchdown could swing the results.
3. Gardner Minshew… or Mike Glennon  
As Mike Glennon said, he has nothing to lose and might have trouble resisting the urge to be more than a game manager against the Browns.
He is unlikely to let many long balls loose, even against the depleted Browns secondary.
But Cole and rookie Laviska Shenault can go get any pass Glennon throws if he is even moderately accurate.
Jacksonville's offensive coordinator is adept at adjusting game plans for changing quarterbacks.
In his last two seasons with Washington, Jay Gruden made most of the 7 quarterbacks he deployed look competent.
More QB plot twists: The #Jaguars plan to start Mike Glennon at QB this week, coach Doug Marrone said. While Gardner Minshew nears full health, it'll be Glennon and not Minshew or Jake Luton.

— Ian Rapoport (@RapSheet) November 25, 2020
But Gardner Minshew is the player I fear more.
Reports are plentiful and consistent that Minshew is feeling great and throwing well.
Head coach Doug Marrone prefers his starting quarterback to practice all week with the first-team offense.
But if Glennon struggles, and it gets ugly in front of the 16,000 or so live fans, Marrone could go to Minshew.
Minshew is one of those quarterbacks who can change the pace and momentum of a game instantly.
Cleveland needs to be ready if he is named the starter at the last minute or if he comes off the bench.