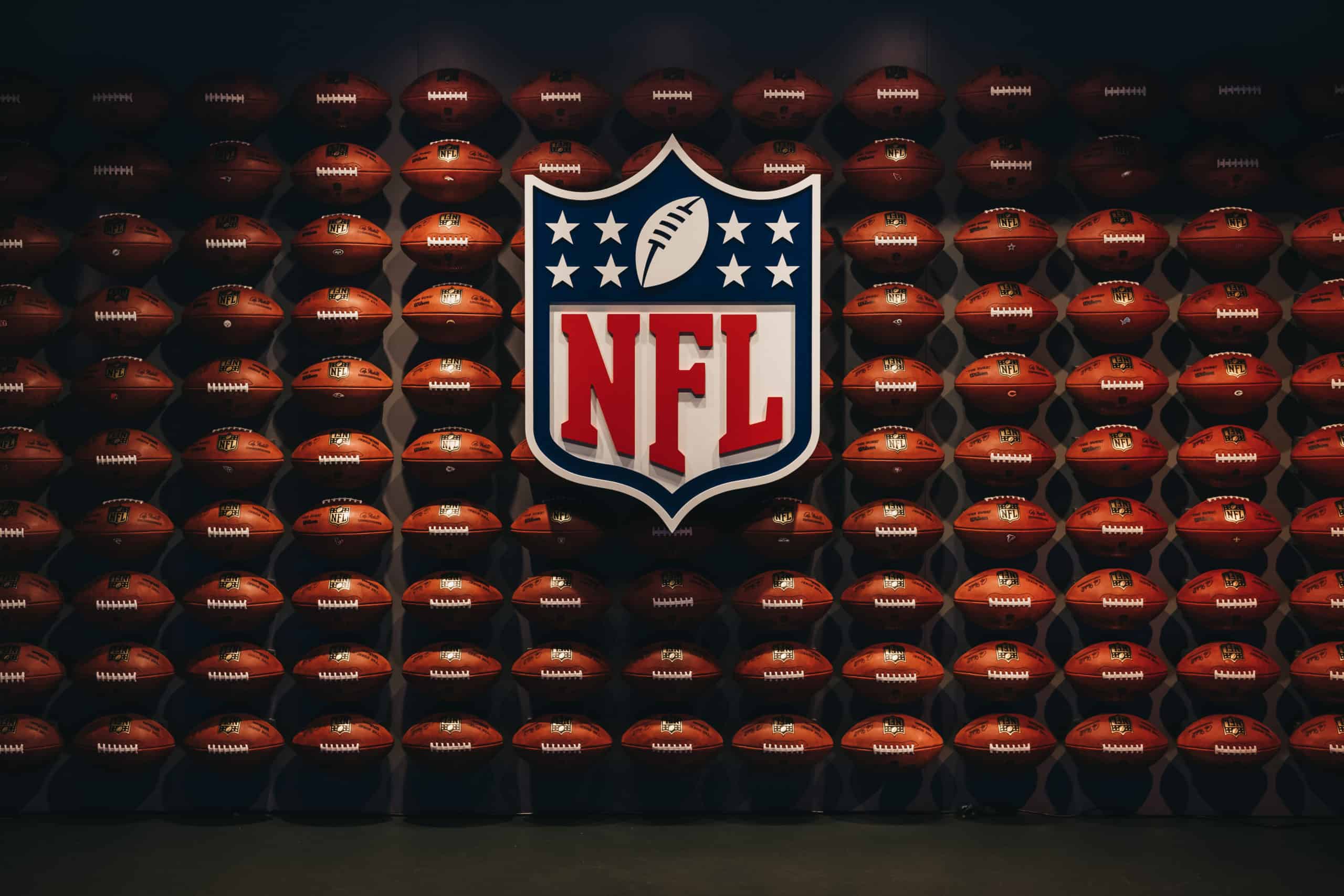 The Cleveland Browns front office seems serious about adding another pass rusher this offseason.
They were reportedly interested in J.J. Watt before he signed with the Arizona Cardinals.
However, it appears the Browns are going to continue looking for an elite pass rusher to play alongside Myles Garrett in 2021.
The Browns could also use upgrades in the secondary and at linebacker as well.
Honestly, most of the moves Cleveland needs to make are on the defensive side of the ball.
Although, they cannot completed ignore their offense and there are a few wide receivers that could fit into their system next season.
It's unclear if they plan on bringing back Rashard Higgins, but the Browns do have a handful of options, assuming Higgins decides to part ways with Cleveland.
3. Josh Reynolds
The Browns don't exactly need to make a big splash at wide receiver with Jarvis Landry and Odell Beckham Jr. on the roster.
That is why a player like Josh Reynolds could be a fit for them.
The former fourth-round pick has spent each of his first four seasons with the Los Angeles Rams.
He was mainly a depth player, but really separated himself during the 2020 season.
Josh Reynolds now with back-to-back games with a receiving touchdown 👍🏻 #NFLAggies pic.twitter.com/l0mx38pJ64

— Tim England (@tengland_150) October 27, 2020
Over the last three seasons, Reynolds only dropped four of his 165 targets during that time.
In 2020, Reynolds hauled in 52 receptions, 618 yards, and two touchdowns through 16 games.
He saw a career-high 81 targets, which is quite surprising for a player who was mainly depth throughout his time with the organization.
As already mentioned, the Browns don't need another star receiver, but Reynolds could fit in nicely as a third or fourth option.
Cleveland would likely be able to land Reynolds on a two-year deal worth around nine million total.
A fair deal for a receiver that is likely going to be overlooked going into the offseason.
2. Danny Amendola
The undrafted wide receiver Danny Amendola has quietly put together a pretty remarkable career.
The 35-year-old is mostly remembered for his time with the New England Patriots.
He has continued to perform since parting ways with the team after the 2017 season.
Amendola has posted four straight seasons with 500 receiving yards or more, which is quite impressive considering his age.
There is no doubting that Amendola still has something left in the tank and the Browns could be a potential fit for him.
Danny Amendola hit the juke button 🎮#DETvsAZ (via @Lions)pic.twitter.com/1SStvqv4kg

— NFL on ESPN (@ESPNNFL) September 8, 2019
The Browns could use a veteran presence like Amendola on their roster.
A majority of their receivers are fairly young, so bringing in an experienced player like Amendola could a benefit to the team.
It wouldn't be surprising if Cleveland was able to sign Amendola to a one-year deal worth around 4-5 million.
He is a safe and reliable option that could be a cheap depth addition to the Browns roster this offseason.
1. Marvin Jones Jr.
The Browns would likely only pursue Marvin Jones Jr. in a scenario where Rashard Higgins signs elsewhere.
The 30-year-old receiver has been a significant part of the Lions offense over the last five seasons.
Honestly, Jones might be the most underrated receiver heading into free agency this offseason.
Over the last four seasons, Jones has 234 receptions, 3,366 receiving yards, and 32 touchdowns in 54 games.
He might not put together "Pro Bowl" stats, but Jones plays as hard as any receiver in the league.
Marvin Jones Jr. runs over the Bears DB 😳

(via @NFL)pic.twitter.com/ghWckdbnB2

— Bleacher Report (@BleacherReport) September 13, 2020
Throughout his career, Jones has only dropped four or more passes once in a single season.
He is as consistent and reliable as they come and could be an ideal candidate for the Browns this offseason.
Jones would have some of the pressure taken off with Landry and OBJ ahead of him on the depth chart.
Cleveland could use him as a third option and Jones could honestly be one of the biggest steals of the entire offseason.
He wouldn't exactly be cheap, but Cleveland should be able to sign him for around 7-8 million per year, which is fair for a player like Jones.