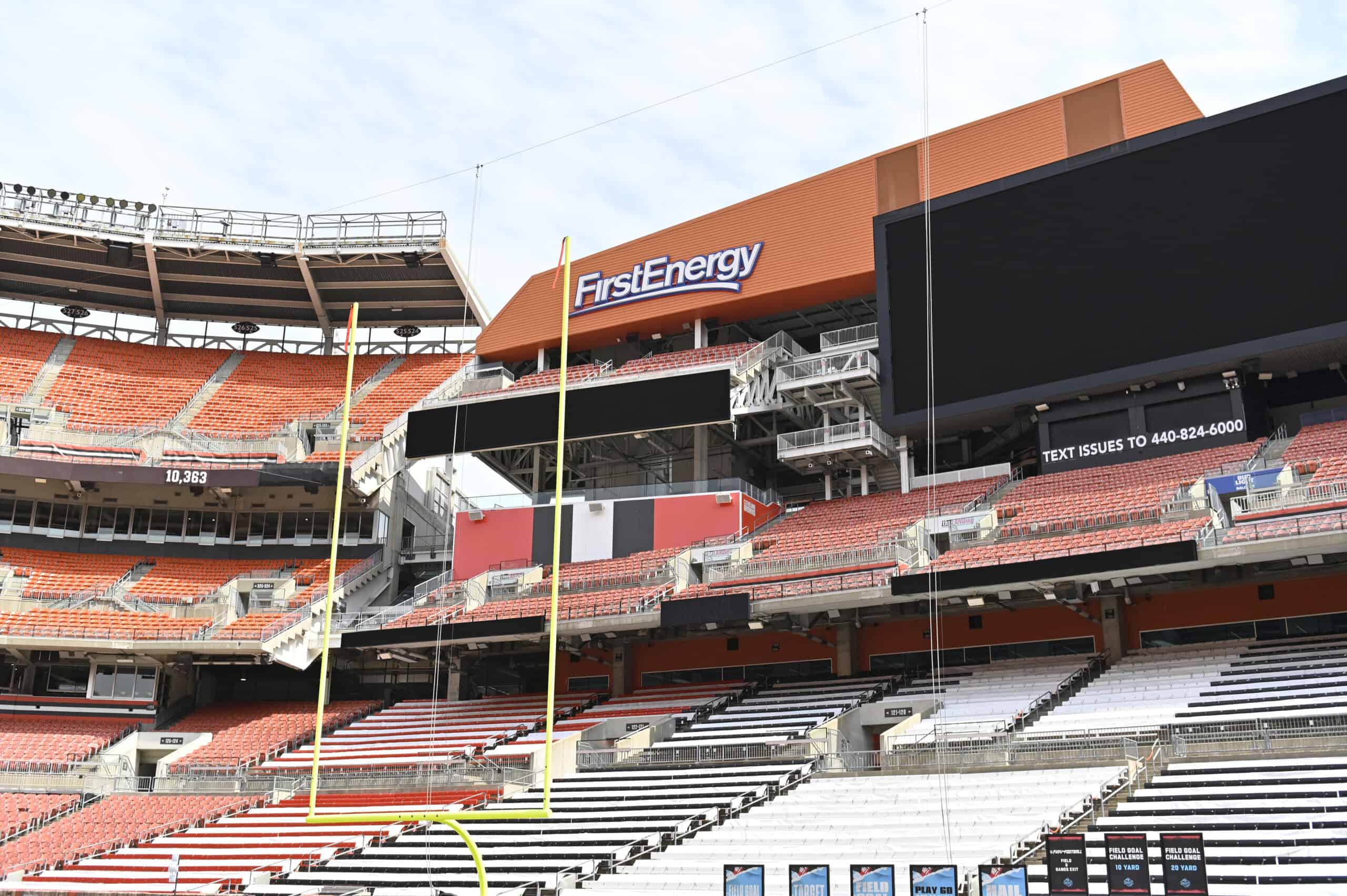 The NFL trade deadline is quickly approaching, so that means it's time for the rumors to start heating up.
Normally, the Cleveland Browns aren't in a position to be buyers at the trade deadline.
To be honest, it's uncertain if they will attempt to improve their team with a mid-season trade.
Instead, the Browns could be looking at possibly trading a player or two for draft capital.
At first glance, it might seem like an odd move, but the Browns do have some flexibility at a few positions.
Njoku To Green Bay?
The saga of tight end David Njoku might be finally coming to an end for the Browns.
The former first-round pick is eligible for free agency after the 2021 season.
That means, it wouldn't be a bad idea for the Browns to consider trade offers for Njoku.
One team that could be interested in Njoku is the Green Bay Packers.
They lost their starting tight end Robert Tonyan to an ACL injury during the Week 8 matchup with the Arizona Cardinals.
Packers' TE Robert Tonyan's agent, @jackbechta, confirmed that his client tore his ACL last night.

— Adam Schefter (@AdamSchefter) October 29, 2021
That being said, Green Bay will likely shop around for tight ends over the next few days.
The Packers are fairly limited in terms of offensive weapons, so it wouldn't be shocking to see them add another playmaker.
On paper, this deal would make sense for both sides, but are the Browns ready to give up on Njoku?
Time To Move Njoku?
Luckily, the Browns have the luxury of having three capable tight ends on their roster.
Nobody in the league is going to touch Austin Hooper because of his expensive contract.
However, Njoku could be someone worth throwing out as trade bait at the deadline.
Through seven games, Njoku has 17 receptions, 284 yards, and one touchdown.
It's worth noting that most of his damage came from one game against the Chargers.
In that contest, Njoku hauled in seven receptions for 118 yards and a touchdown.
Baker Mayfield ➡️ David Njoku

FOR 71 YARDS 🔥

(via @NFL)pic.twitter.com/AjKJYWJQ6f

— Bleacher Report (@BleacherReport) October 10, 2021
Since then, Njoku has been targeted four times combined over the last two games.
He isn't a player that is going to see a high volume of targets each week in Cleveland.
The Browns have too many mouths to feed when healthy, so often times Njoku falls out of the mix.
As already mentioned, the Browns have Hooper and he's not going anywhere.
They also have second-year tight end Harrison Bryant who shined during his limited playing time last season.
The Browns are unlikely going to reach an extension with Njoku anytime soon.
It could be time for the organization to move on from the 26-year-old and at least get something in return for him.
A Fair Deal
The Browns are never going to get their first-round value out of Njoku.
He hasn't played well enough this season to cash-in on him.
It seems likely that the Packers would be interested, but they aren't going to break the bank.
There are other tight ends available and the Packers have internal options as well.
At best, the Browns might be able to get a fourth-round pick for Njoku.
However, that's probably aiming high for an injury-prone tight end on an expiring deal.
Cleveland will probably end up with a fifth-round pick or possibly two late-rounders for Njoku.
It's not ideal for Cleveland, but getting something for Njoku is better than nothing.
He isn't someone who is a difference-maker in Cleveland, so it's time to move on and take what you can get for Njoku.