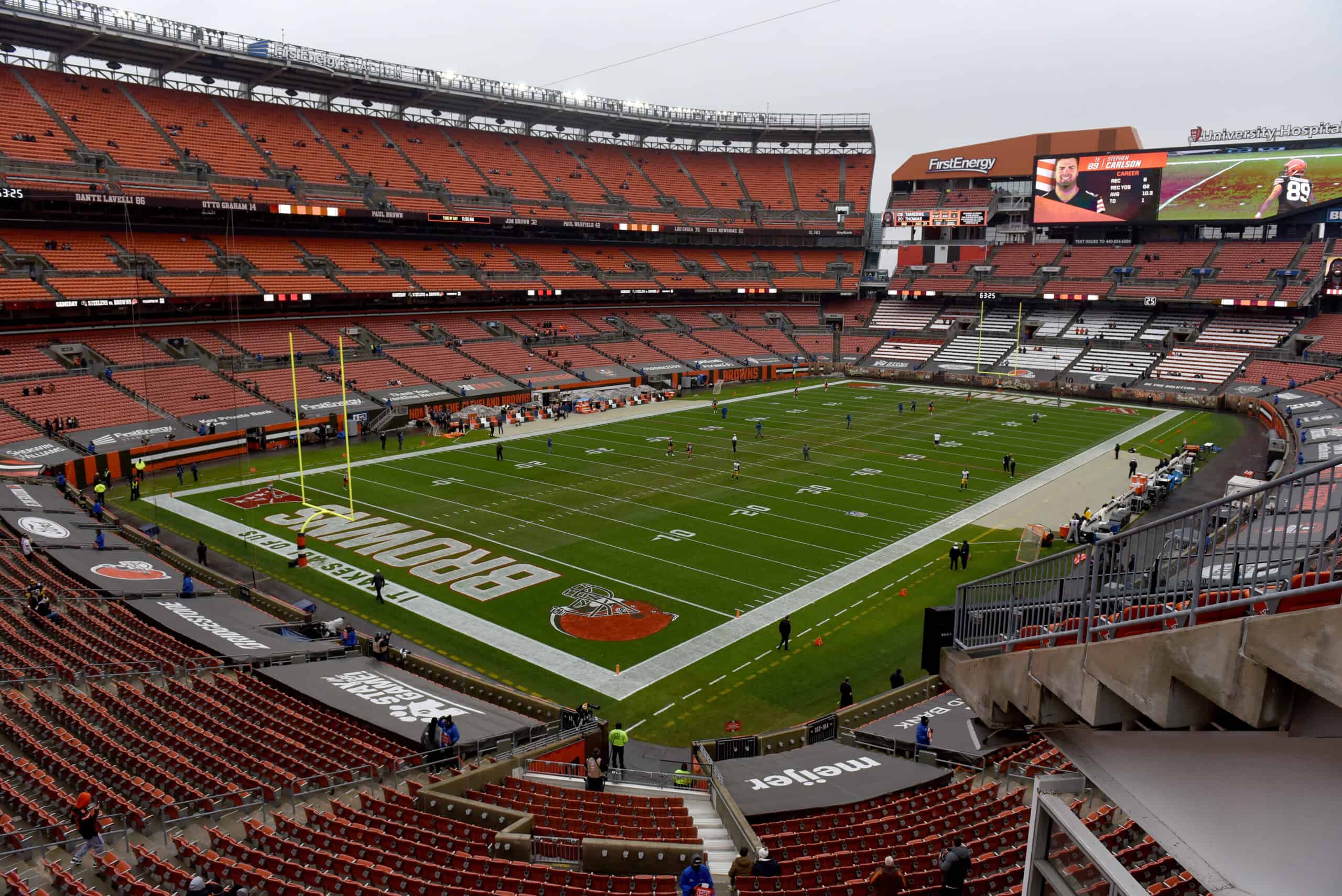 NFL training camps captured the attention of fans around the country this week.
But if you thought NFL writers were too distracted to propose trades and roster cuts, you were wrong.
Bleacher Report's Brent Soblewski posted a trade proposal for each team Monday, including the Cleveland Browns.
Running my own race with @celsiusofficial energizing me! 💪🏾🤎🧡 #5ive1 #TheVibe #CELSIUSBrandPartner #CELSIUSLiveFit pic.twitter.com/kdT2WBPHTP

— Mack Wilson Sr. (@5mackwilson1) July 29, 2021
Sobleski's suggestion for GM Andrew Berry involves a name bandied about quite a bit.
Mack Wilson's future with the Browns has been questioned by several analysts.
That's what happens when a team uses an early draft pick and free-agent capital at your position.
Especially if your most recent performance was less than stellar.
Watch Takitaki and Mack Wilson here. This is what you want to see v run. Taki stands up the FB at the POA to ruin the scheme before it starts and Wilson darts through with proper angle to bring Henry down for the TFL.

Might have been Wilson's best game of 2020. #Browns pic.twitter.com/vHz3cVAgdl

— OBR Film Breakdown (@TheOBRFilmBDN) December 7, 2020
Wilson struggled through his second NFL season, partly because of injuries.
But even during his more promising rookie year, Wilson struggled with some concepts, especially in space.
With Anthony Walker and Jeremiah Owusu-Koramoah on the roster, Wilson needs an excellent training camp.
The Trade Proposed: Wilson to Detroit
Wilson entered the 2020 season touted as part of a potential anchor of the future Browns' linebacker corps.
Jacob Phillips showed he has the speed to operate in Joe Woods' defensive scheme.
Sione Takitaki became a force against the run, earning an upper echelon score from Pro Football Focus.
But Wilson struggled to a below-par performance across the board.
Mack Wilson showing the ideal way to destroy mid-zone. Plays through the G with low leverage. #Browns pic.twitter.com/ZcVBXkP3Vn

— Jake Burns (@jake_burns18) August 21, 2019
Malcolm Smith's pass defending ability led Berry to make him the only 2020 free agent re-signed for 2021.
Anthony Walker is tabbed to replace BJ Goodson in the middle, leaving Wilson to compete with Owusu Koramoah.
"The numbers don't favor Wilson on a loaded Cleveland Browns roster. Wilson started 22 games over the past two seasons. But often out of position and doesn't fare well when working in space."
The writer's solution: trade Wilson to the Detroit Lions.
Former Browns GM John Dorsey is now the senior personnel executive in Detroit.
He would like nothing better than for Wilson to bounce back as a Lion and justify his 2019 draft selection.
Why The Deal Makes Sense 
Wilson might not fit into Joe Woods' system as well as the others competing for roster spots.
But injuries certainly played a role in his sub-standard play.
His rookie output warrants another look and maybe a better opportunity.
Sheer numbers present enough of a challenge that even a great August effort won't guarantee Wilson a role.
If Detroit is willing to part with a mid-to-late-round draft pick, why not give Wilson a new life?
Quick #Browns camp day 1 takeaways:
1. Baker looked great, tons of completions in 7-on-7
2. OBJ was 😤🌬️100% running & cutting
3. Donovan Peoples-Jones & Anthony Schwartz made plays. WR competition behind top 2 going to be fun
4. Opportunity knocks early in camp for Mack Wilson

— Daryl Ruiter (@RuiterWrongFAN) July 28, 2021
Cleveland gains something in the process as opposed to listing him among final cuts.
Wilson is well-liked in Cleveland among the fans and in the locker room.
Trading him will hurt that dynamic less than a flat-out release.
Tony Field's injury leaves 5 players with an inside track on beating Wilson for a roster spot.
And with a full complement of defensive backs and a bigger defensive line rotation, 5 linebackers might be the limit.
Could a Wilson Trade Happen?  
Cleveland carried a sixth linebacker in 2020, but that included special teams contributor, Elijah Lee.
Lee was re-signed for 2021, presumably to help the Browns' coverage teams again.
Wilson also sported a missed tackle rate of over 20% last season.
Berry already released or did not re-sign 8 of the 10 Browns players with the most missed tackles.
Walker and Owusu-Koramoah are virtual locks to make the team.
Tough to know how much they're mixing and matching, but Anthony Walker Jr., Sione Takitaki and Mack Wilson look like your early first-team linebackers @wkyc

— Ben Axelrod (@BenAxelrod) July 28, 2021
Cleveland would lose Phillips and Takitaki from the practice squad, unless they have highly visible fails in training camp.
That leaves the veteran Malcolm Smith as the player to beat for the fifth linebacker spot.
Smith will bring nothing in a trade, so if Berry decides to recoup anything for his final cut, Wilson is at risk.
This is why Wilson needs a stellar camp to avoid a cut or trade prior to the 2021 season.