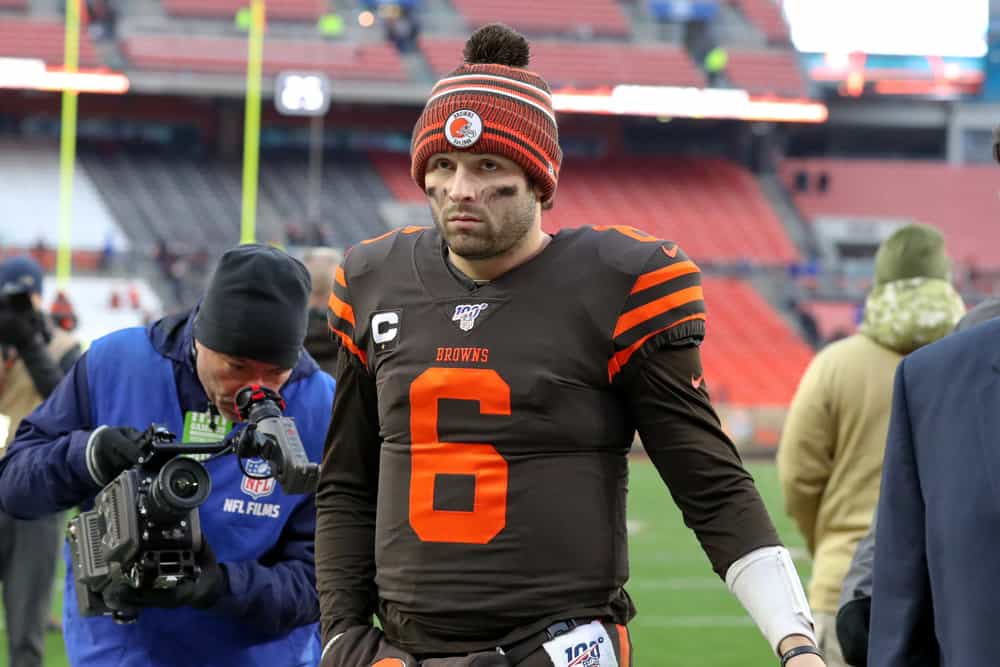 During Super Bowl week, Baker Mayfield appeared on many talk shows to clear the air on his disappointing 2019 campaign.
This included ESPN's morning show such as Get Up and Fox Sports 1's First Things First.
Mayfield admitted he put his foot in his mouth a lot last year and vowed to learn from his mistakes.
He also called his transition from the University of Oklahoma to the NFL a "humbling" experience."
Mayfield appeared on the Pardon My Take podcast, that aired on Feb 7 and talked about the difficulties he went through last season as well as his relationships with members of the team.
"That was the first time I really wasn't having fun playing football," Mayfield said. "So for me, it's about getting back to square one. I love the game of football and I'm going to make it fun."
Too many, it's not a surprise that Mayfield did not enjoy going through the 2019 season.
But, it was surprising to hear him admit it.
Mayfield mentioned that he holds no ill-will towards ex-head coach Freddie Kitchens and that next year's matchup with the Giants will not be a "revenge game."
Earlier this month, The Giants hired Freddie Kitchens as their tight ends coach.

Mayfield talked about how it was difficult when Kitchens was fired and things just didn't work out.
"Some of the things we put together behind the scenes didn't work out," Mayfield told Pardon My Take. "So we didn't have a chance from the start."
Mayfield also talked about his first impressions of new head coach Kevin Stefanski.
"He's very well put together," "He's a guy that once you talk to him, you realize he's extremely sharp."
Both Mayfield and recently reinstated Myles Garrett will be looking for redemption in the 2020 season after a disappointing 2019.
If Mayfield can get back to the magic he showed during his 2018 rookie season, it will most likely make football fun again.