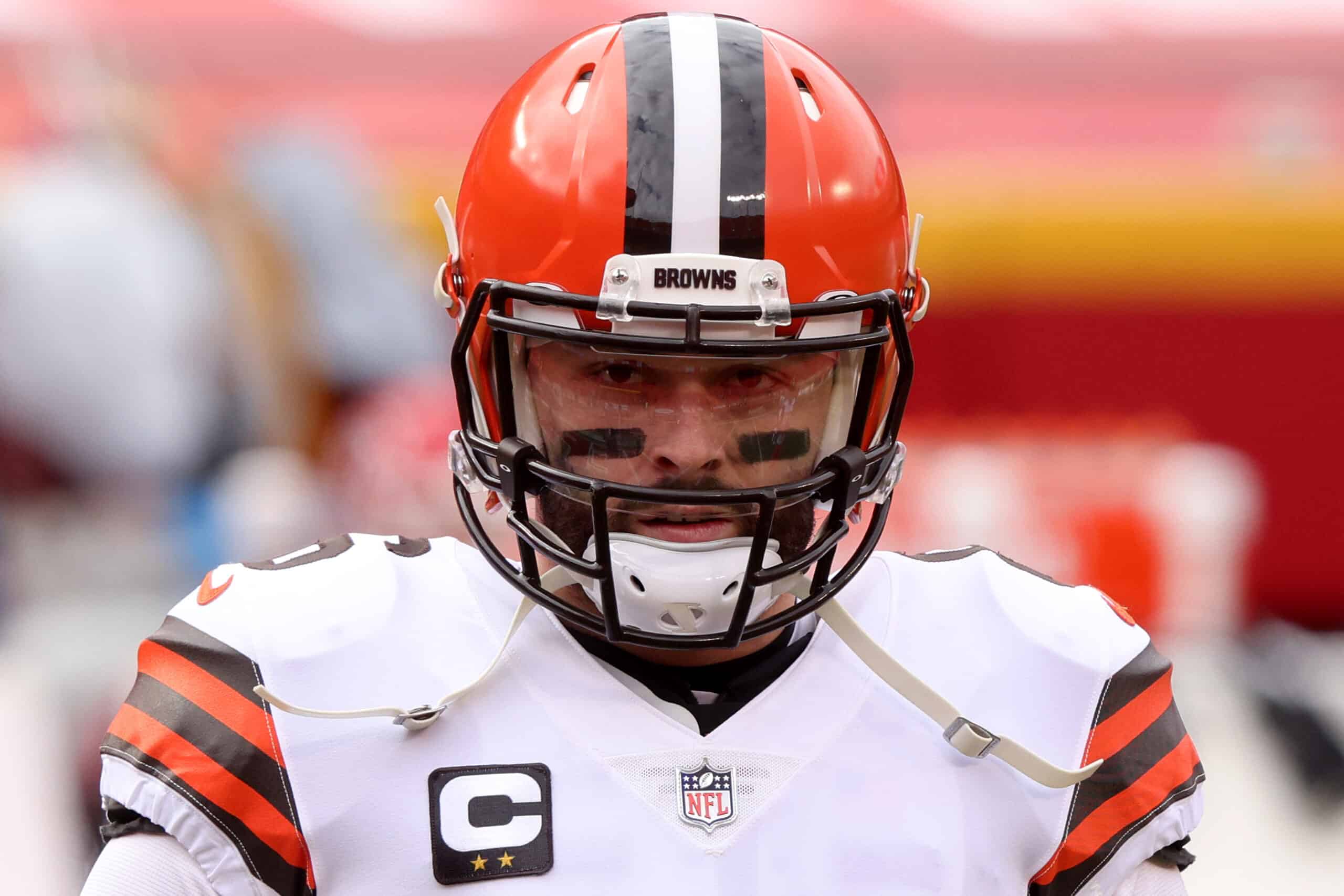 The Cleveland Browns finished 11-5 and won a playoff game in 2020.
That is worth mentioning when viewing Pro Football Focus's latest Super Bowl Quarterback List.
Basically, PFF is wondering which young quarterback will become a Super Bowl champion first.
Who are PFF's candidates?
They are as follows:
Check it out.
🤔🤔🤔🤔 pic.twitter.com/8XDAXj5sXj

— PFF (@PFF) October 28, 2021
That's a quality list of young quarterbacks, but there are some glaring omissions.
Cleveland Browns quarterback Baker Mayfield is missing.
Also, Buffalo Bills quarterback Josh Allen has been left off the list.
Leaving both off seems extremely odd.
Why Not Baker Mayfield?
So many people have theories about Baker Mayfield.
Some believe he is the franchise quarterback for the Browns.
Others believe he should not be offered an extension.
None of us really knows what the future lies for Mayfield particularly with the non-throwing shoulder injuries he is dealing with right now.
However, he deserves mention on this list.
Big Week 8 Game Is Coming Up
Baker Mayfield's shoulder injury remains a week-to-week discussion for the Cleveland Browns and their QB, per source. Shutting down Mayfield for the season is not a prevailing theme as they prepare for Steelers. More about whether they can get swelling to subside before Sunday.

— Eric👀Schefter (@EKaplan15) October 29, 2021
Mayfield's availability is still up in the air for the Week 8 game against the Pittsburgh Steelers.
This is such a big game for many reasons.
To be fair, it is always a heated inter-division matchup.
However, the Steelers have pretty much owned the Browns in recent years until January 2021.
The Browns pulled off back-to-back victories against the Steelers in Week 17 in Cleveland and in the wildcard playoffs in Pittsburgh.
Fans could not fill the stadium to cheer on the Browns, but we know they will be in their Halloween finest on Sunday afternoon.
Mayfield, for this part, has been throwing and working with a new harness.
It is great to see him out there throwing, but the Browns and Mayfield do not need to be on the receiving end of any of the Steelers' tricks to make that shoulder hurt more if Mayfield plays.