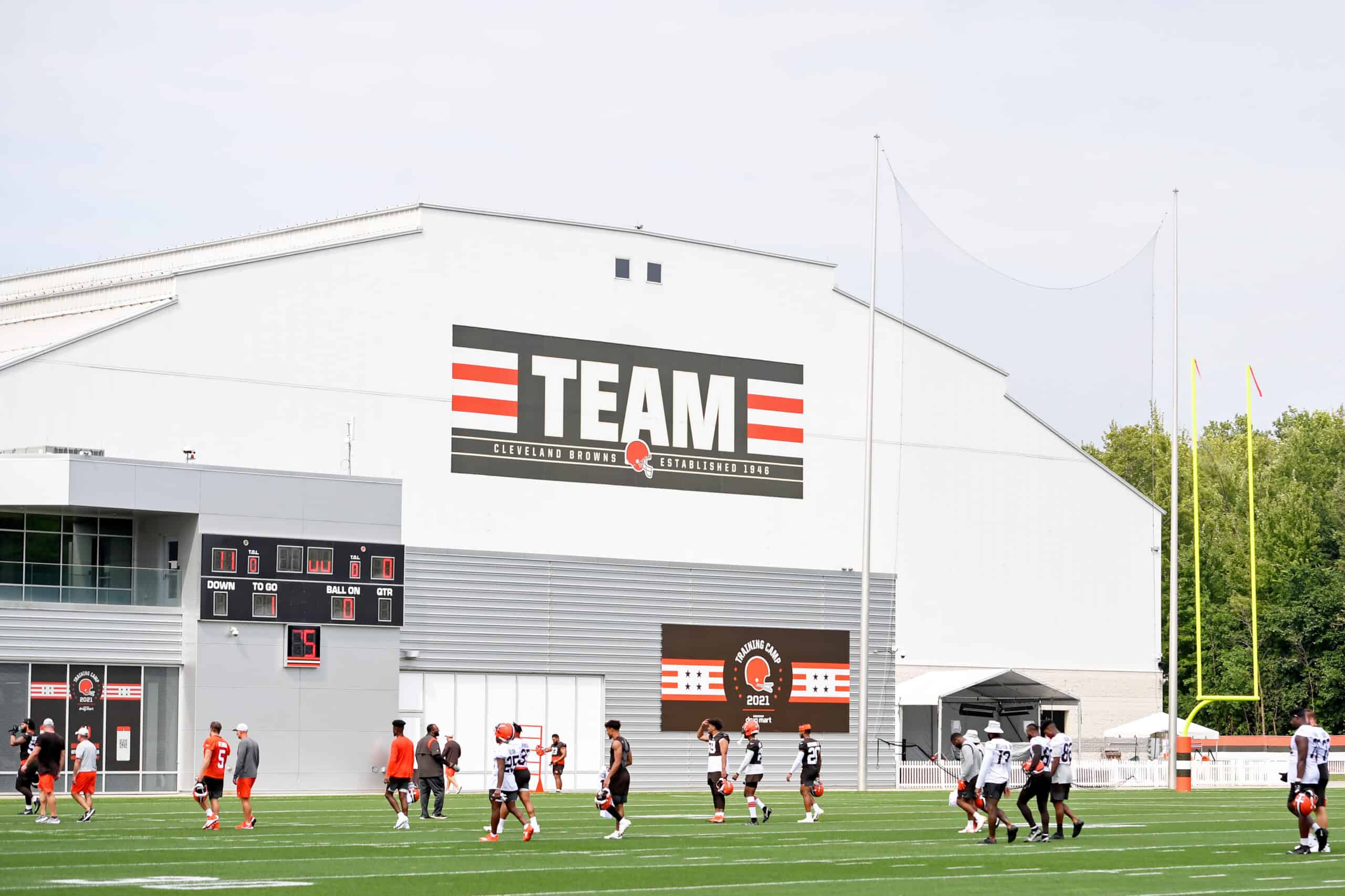 The regular season is less than a week away, which is always exciting for football fans.
Finally, the preseason games are behind us and it's time to get into the real action.
Earlier this week, the Cleveland Browns added 11 players to their practice squad.
However, each team is allowed to have 16 members on their practice squad at a time.
On Thursday, Cleveland decided to add a few more names to their list.
Tim Harris
.Cleveland figured they might as well continue adding to their secondary.
They brought in second-year defensive back Tim Harris to their practice squad.
A former sixth-round pick of the San Francisco 49ers from the 2019 NFL Draft.
He spent each of the last two seasons with the 49ers.
Sadly, Harris missed the entire 2019 season due to injury.
He appeared in two games for the 49ers in 2020, but spent a majority of time on the practice squad.
The 26-year-old doesn't offer much upside, but at least has experience and has been around in the league for a couple of seasons.
He is worth a practice squad spot and possibly he can be a decent depth player in the future.
David Moore
The 6-2, 320-pound undrafted rookie David Moore could be an interesting practice squad piece for Cleveland.
He was originally signed by the Carolina Panthers, but didn't stick with them too long.
Now, he'll join Harris on the Browns practice squad heading into the 2021 season.
#Browns announce they've signed CB Tim Harris and G David Moore to their practice squad

— Mary Kay Cabot (@MaryKayCabot) September 2, 2021
In 2018-2019, Moore started 15 games at left guard in college.
Moore was awarded the Senior Bowl's top offensive lineman on the American team.
The Browns don't exactly need offensive line help, but Moore is worth the risk.
There is certainly some upside and hopefully he can develop into at least a capable backup option.
Chris Nagger
Lastly, the Browns have added SMU kicker Chris Nagger to their practice squad.
They brought him in with a number of other kickers for a workout.
It appears Nagger was their favorite out of the bunch as he was signed to the practice squad.
#Browns signing K Chris Nagger to PS

— Barb Layton (@RedZoneLayton) September 2, 2021
In 2020, Nagger knocked down 17-of-21 field goal attempts and 43-of-46 extra point attempts in 10 games with SMU.
He doesn't have much experience outside of that, but the Browns feel like he's worth the risk.
It sounds like Chase McLaughlin will open the season as the starting kicker in Cleveland.
However, Nagger could get a shot later in the season if McLaughlin fails to succeed.
The Browns shouldn't have much faith in either option heading into the regular season.
Jordan Steckler
The Browns are continuing to bulk up on the offensive line.
They added Northern Illinois tackle Jordan Steckler to their practice squad on Thursday.
He originally signed with the New Orleans Saints as an undrafted player in 2020.
Steckler later served as a member of the practice squad for the New England Patriots.
He has been on a few teams, but hasn't been given a legitimate shot.
The 6-5, 305-pound tackle will get a chance to make some noise on the Browns practice squad.
Fans shouldn't expect much here besides another depth option in case multiple injuries happen.