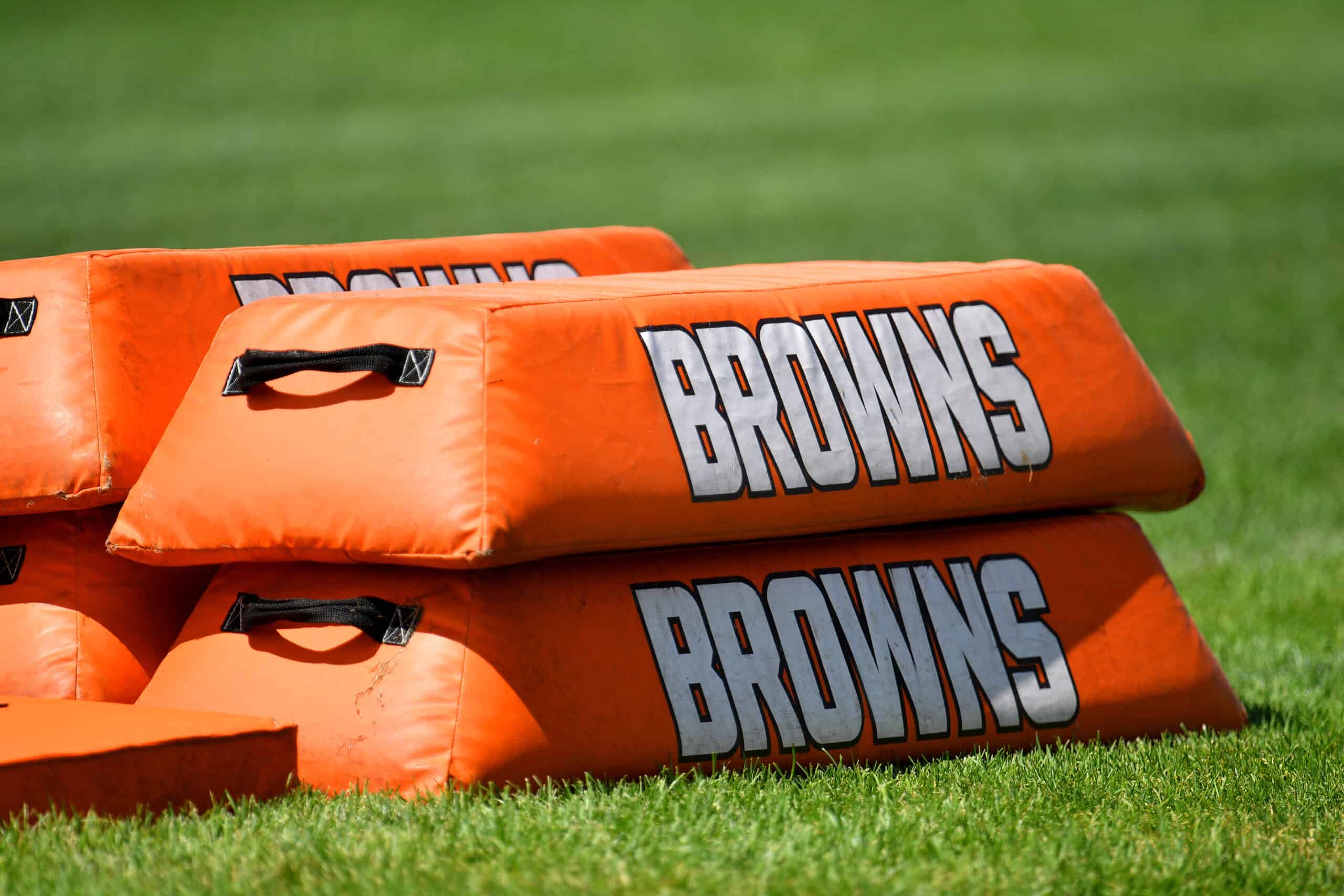 Despite using 3-tight end sets with some frequency, the Cleveland Browns have rolled with only 3 on their roster.
But heading into Week 14, two-thirds of their tight end triumvirate is sidelined heading into a must-win game.
Harrison Bryant went down first, suffering a high ankle sprain in the last Ravens game in Week 12.
Kevin Stefanski says he could miss multiple weeks and the team is thinking about putting Bryant on IR.
As first reported by @ByKimberleyA, the Browns have placed their leading receiver, David Njoku, on the COVID-19 listhttps://t.co/jxPby73C6V pic.twitter.com/h8iLhdkwoC

— Ben Axelrod (@BenAxelrod) December 7, 2021
Covid-19 put David Njoku out of action, although the veteran tweeted that he is asymptomatic.
Njoku will have to test negative twice by Saturday to make it back against the Ravens Sunday.
Fellow tight end Stephen Carlson, already on season-ending IR, also tested positive Tuesday.
That leaves only Austin Hooper available, but help is on the way.
Browns Sign Forristall, Add Travis 
Cleveland's obvious first move was to sign their practice squad tight end, Miller Forristall to the active roster.
Forristall has to remain on the active roster for at least 3 weeks, so he fills the Bryant role.
This is the second time Forristall was called up, although he was inactive in Week 9.
He is a true rookie with no regular-season game experience.
We've signed TE Miller Forristall, activated LS Charley Hughlett and made a handful of other roster moves

— Cleveland Browns (@Browns) December 7, 2021
Cleveland also signed Ross Travis, who has 7 NFL starts and 28 game appearances with 4 teams under his belt.
Travis, 6'6″ and 251 pounds, played basketball for Penn State and was signed as a UDFA by the Chiefs in 2015.
He started 3 games this season for the Arizona Cardinals.
Primarily a blocking tight end, Travis has yet to score a touchdown with his 14 career catches.
Hughlett and Stanton back; Hoge Released 
It wasn't all bad news for the Browns on the Covid front.
Charley Hughlett tested negative again, allowing the team to reactivate him from the Covid Reserve list.
That means Browns fans won't see Mack Wilson make his long snapper debut Sunday.
And Johnny Stanton was also activated from the practice squad covid list.
#Browns Kevin Stefanski said that long snapper Charley Hughlett, who is on the reserve/COVID-19 list, is progressing.

If he's unable to play Sunday, Mack Wilson will serve as long snapper.

— Camryn Justice (@camijustice) December 6, 2021
He'll be back at practice and available for call-up again.
The Browns released guard Tristan Hoge from the practice squad to add Travis.
Earlier in the day, the team designated linebacker Jacob Phillips for return from the injured reserve.
He has a 3-week window to be activated, but he returned to the practice field Tuesday.