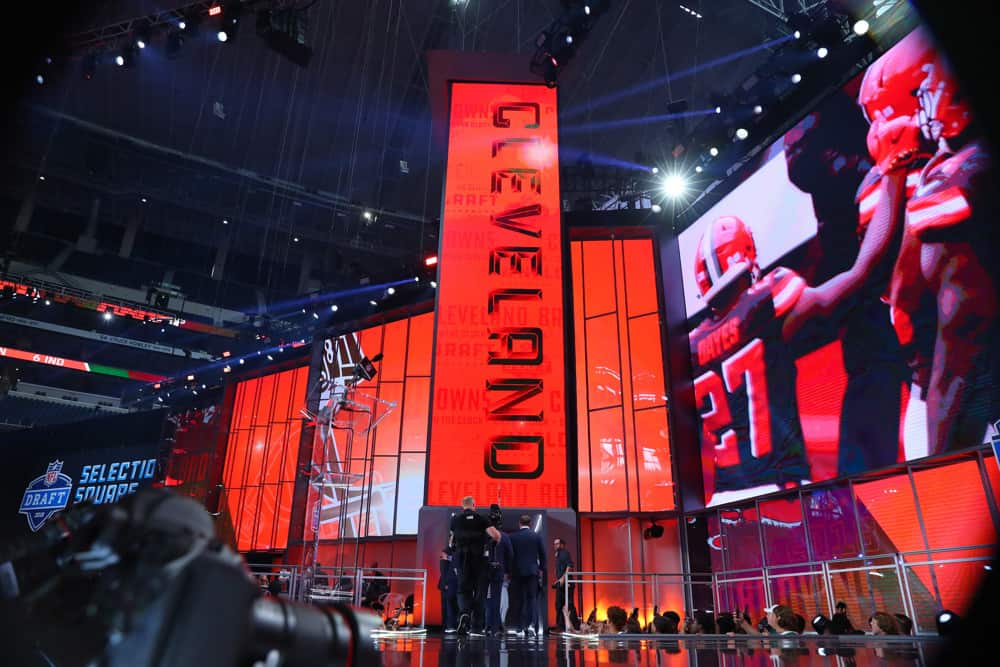 It's official: the Browns are the first to accomplish something in 2020.
After signing Grant Delpit on Wednesday, the Cleveland Browns became the first team in the NFL to sign every player of its 2020 draft class.
Browns Sign S Grant Delpit, Finalize Draft Class Deals https://t.co/T9TdEsxTix pic.twitter.com/XijxmWvm9z

— Pro Football Rumors (@pfrumors) July 15, 2020
Sitting At The Top
Out of 32 teams, the Browns are sitting at the top by themselves.
With rookie salaries and contracts mainly inflexible since the changes to the rookie wage scale, there has not been much room for contract talks or wiggle room.
For the most part, the players know what they are getting based on their draft position.
Furthermore, it's a win for first-year general manager Andrew Berry for getting the work done quickly.
In a world of uncertainty, it's better to have all the paperwork completed now.

The Draft Class
Round 1 • Pick 10 (10) • T Jedrick Wills Jr.
Round 2 • Pick 12 (44) • S Grant Delpit.
Round 3 • Pick 24 (88) • DT Jordan Elliott.
Round 3 • Pick 33 (97) • LB Jacob Phillips.
Round 4 • Pick 9 (115) • TE Harrison Bryant.
Round 5 • Pick 15 (160) • C Nick Harris.
Round 6 • Pick 8 (187) • WR Donovan Peoples-Jones
Most Money
Of course, the first round pick, Jedrick Will Jr., secured the biggest payday.
Wills signed his contract on July 7th for four-years and a total of $19.7 million.
It also included a signing bonus of $11.89 million.
Wills was one of the first, first-round picks to sign a deal.

First Deal
Tight end Harrison Bryant and wide receiver Donovan Peoples-Jones were the first two players to sign with the team.
Their deals took place around May 20th.
DPJ's contract will be worth about $3.482 million with a $186,608 signing bonus over four years.
His cap hit will be about $656,652.
As for Bryant, he will make $3.295 million and take a cap hit of $802,258.

The Reactions
Congrats to client ⁦@JWills73⁩ on signing his $19.7 million dollar fully-guaranteed contract with the ⁦@Browns⁩ ! #YMAPAA pic.twitter.com/WL0OcjBnwL

— Nicole Lynn (@AgentNicoleLynn) July 8, 2020
Pen to paper! 🖋📃🐶@realgrantdelpit has signed his rookie deal!

📰 » https://t.co/qeX8FGlnpt pic.twitter.com/OJSbS87Q2i

— Cleveland Browns (@Browns) July 15, 2020
.@jacobphillips_1 is officially a Cleveland Brown! 🖋

📰 » https://t.co/VcDR6esVXk pic.twitter.com/JYfQtRotv3

— Cleveland Browns (@Browns) July 13, 2020
Donovan Peoples-Jones is already embracing Cleveland 🙌🏽 pic.twitter.com/BGGBCkaEUc

— Everything Cleveland (@EverythingCLE_) May 17, 2020