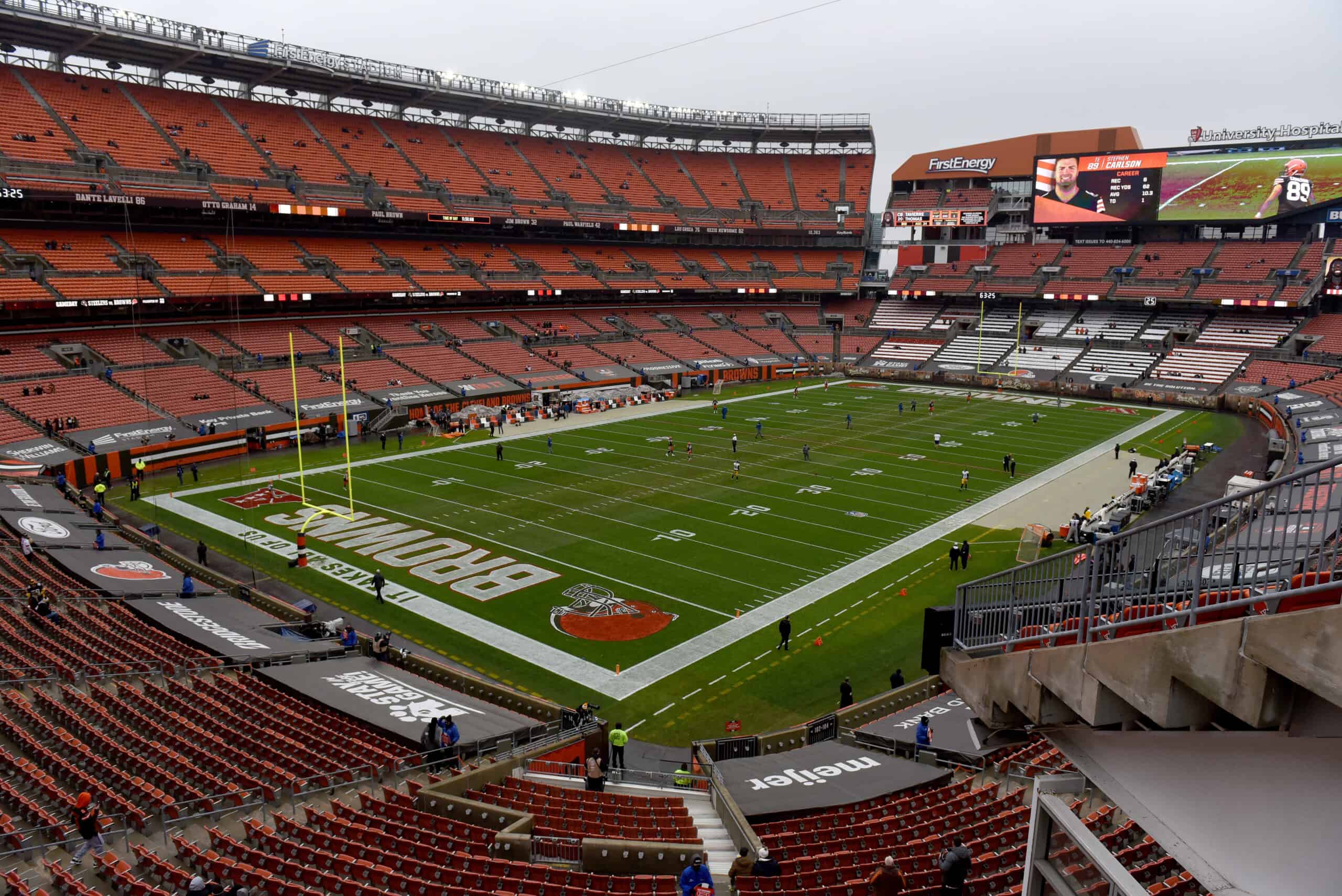 As if Cleveland Browns fans did not already have enough reasons to be excited for the upcoming 2021 NFL season, add one more.
Today, the Browns tweeted a teaser that sparked massive fan speculation.
— Cleveland Browns (@Browns) July 5, 2021
A follow-up Tweet purposely kept people guessing.
— Cleveland Browns (@Browns) July 5, 2021
What Does It Mean?
Given that the silhouetted jersey has the number 75 on it, it implies that the announcement is related to the upcoming 75th anniversary season for the Browns.
Could it be an alternative jersey?
That was mentioned months ago, and what were believed to be leaked photos have already emerged as to what it looks like.
@Browns @3JimDonovan @NathanZegura nothing would be better than debuting the 75th anniversary jerseys than right now!! #BrownsLive 🐶🦴🏈 pic.twitter.com/6agwQDzUKN

— Pumpkinhead 🎃 (@PumpkinNation) March 12, 2021
Fans Are Really Hoping For…
An orange jersey!
Though the Tweet is definitely dark on purpose, it does not seem like it is shading a white jersey.
Could it be this?
Give us what we really want!!!!!! pic.twitter.com/GPqAGghA1d

— Josh Zielinski (@joshzielinski41) July 5, 2021
Or this?
GIVE US WHAT WE WANT pic.twitter.com/vIkcj4uTc9

— Mikewach32 #D4L (@mikewach32) July 5, 2021
Clues
If you believe in the Easter Egg concept engineered by singer Taylor Swift where there are clues aka Easter eggs in the teaser (or in Swift's case her songs and videos) of what is coming, then you have to draw the conclusion that it is an orange jersey.
Why?
The date when this mystery will be solved, July 25, 2021, is in orange print, not white or brown print.
That tells the tale or so we think.
Exciting Lead In
The date selected is just two days before the Browns report to Berea for training camp.
This is arguably one of the most highly anticipated Cleveland Browns football seasons in the team's 75-year history.
Moreover, the excitement is for the right reasons.
It seems as though the right organization, coach, and players are finally on this team.
The stars are aligning, and if the Browns play to their potential, the sky is the limit.
This teaser announcement creates more excitement two days prior.
Stay tuned to this space for any spoilers or updates we learn prior to the July 25th announcement.