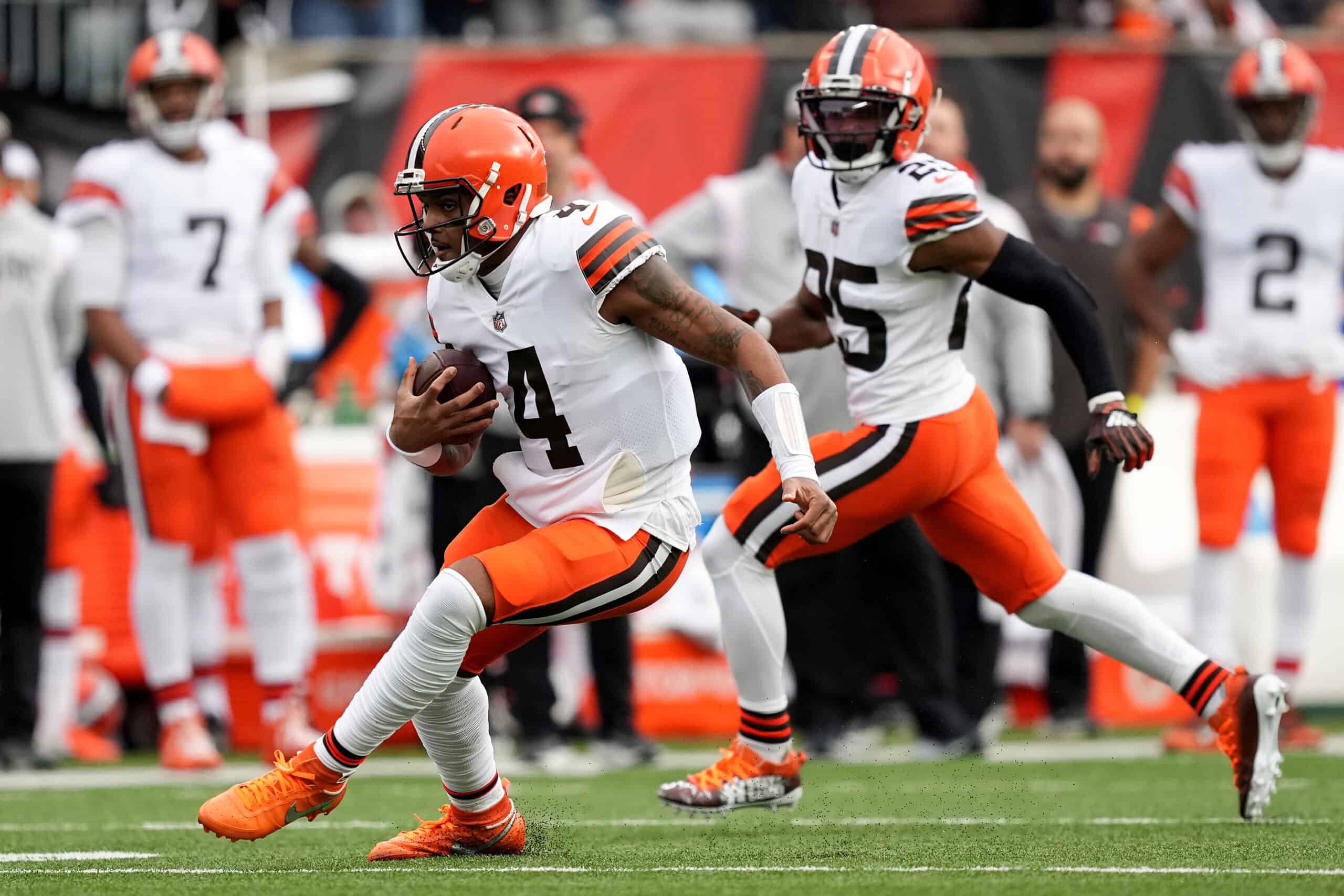 The Cleveland Browns are flying under the radar right now.
The team should be much better than they have been the past two seasons, yet not many people talk about them as legit contenders out of the AFC North.
That's not the case with Browns beat writer Jake Trotter, who recently talked about the upcoming campaign and the ceiling for this roster.
Per Trotter, 12-5 is a realistic scenario as the ceiling for Kevin Stefanski's team.
What is the Browns ceiling for wins in 2023? @Jake_Trotter says that 12-5 is where he would put it.

Do you agree? pic.twitter.com/ShzyXaVWNj

— ESPN Cleveland (@ESPNCleveland) June 5, 2023
He claimed that the Browns will have a top-10 easy schedule next season.
He did add that the version of the schedule is as tough as they come, as they have an early-season bye week and will face three divisional foes in the first month of the campaign, adding that they will be under a lot of pressure if they don't beat the Cincinnati Bengals.
Even so, the Browns have put themselves in a position to shock plenty of people next season.
Jim Schwartz as their new defensive coordinator was a huge hire, not to mention the additions of Dalvin Tomlison, Juan Thornhill, and more recently, Za'Darius Smith.
The Browns should also fare much better offensively, throwing the football way more often, which will obviously open up more lanes for Nick Chubb to do his thing.
Of course, playing in perhaps the most competitive division makes it tough to make a record prediction for the Browns or any other AFC North team.
But this roster is good enough to compete at the highest level and beat whoever they have to play.