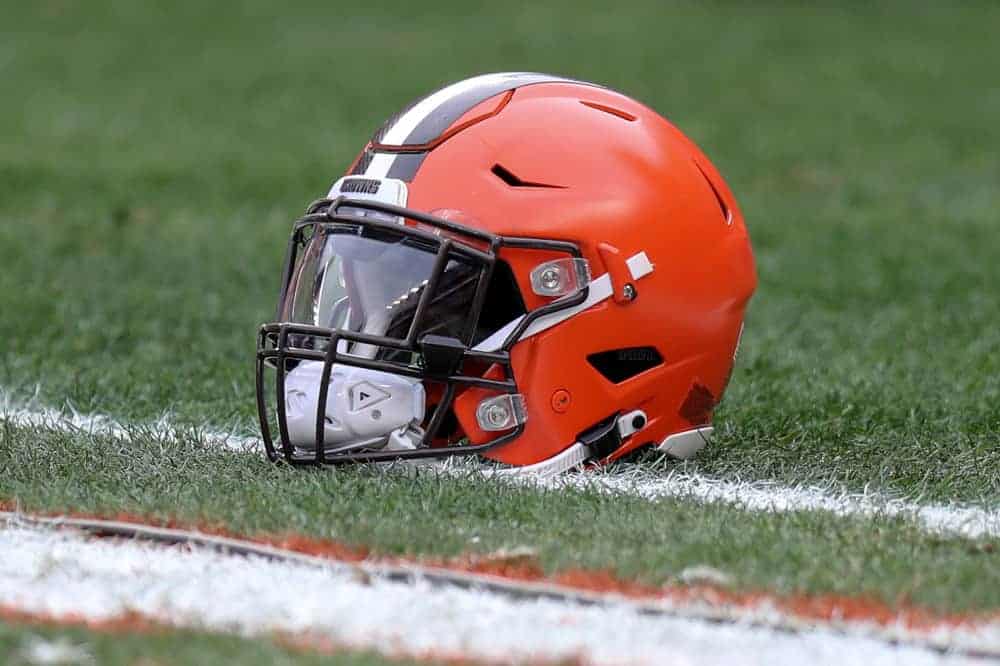 The Cleveland Browns added multiple highly coveted free agents this offseason.
The organization signed stud right tackle Jack Conklin and Pro Bowl tight end Austin Hooper.
However, they also brought in under-the-radar defensive back Kevin Johnson on a one-year deal.
The former first round pick is ready to turn his game up a notch in 2020.
Former Bills' and Texans' CB Kevin Johnson is signing a one-year, $3.5 million deal that could go up to $6 million on incentives with the Cleveland Browns, per league source.

— Adam Schefter (@AdamSchefter) March 19, 2020
"This year, I'm planning on doing the same thing and taking it to another level," says Johnson.
The 27-year-old knows that he needs to stay consistent and prove his worth during the 2020 season with the Browns.
Johnson's NFL Career
The Houston Texans selected Johnson with the No. 16 overall pick during the 2015 NFL Draft.
Sadly, Johnson has been unable to live up to the high expectations of being drafted that early.
Johnson has only been able to play a full 16-game season twice through his first five seasons in the league.
The injury bug continues to hold Johnson back, but he is hopeful that is finally behind him.
Last season, Johnson recorded 36 tackles, five passes defended, and one sack through 16 games with the Buffalo Bills.
"It was big for me to get those injuries behind me and show them that I can play and stay healthy," Johnson said.
Johnson has been a fairly reliable option when healthy, so hopefully he is fully healthy and ready to play this upcoming season.
How Does Johnson Fit in Cleveland?
The Browns already have two young talented defensive backs in Greedy Williams and Denzel Ward.
However, Johnson is not expected to start, but instead he'll be asked to play the slot cornerback role.
He is expected to replace T.J. Carrie who signed with the Indianapolis Colts this offseason.
Johnson is a nice insurance policy to have in case Williams or Ward suffer injuries during 2020.
Kevin Johnson will take that.

71 yards all the way for the @BuffaloBills PICK-6! #BUFvsCAR pic.twitter.com/ubrujbp2nH

— NFL (@NFL) August 17, 2019
The Browns gave Johnson a one-year deal to prove he can stay healthy and be a reliable option in the league.
"It was a great opportunity," Johnson said. "With a new great coaching staff, it's a team that's up and coming with a lot of talent."
He won't be asked to start in Cleveland, but that doesn't mean Johnson won't be able to make an impact on the team.
How Can Cleveland Get Johnson Involved?
Browns' defensive coordinator Joe Woods wants to begin the season with a 4-3 defensive scheme.
That means, the Browns are likely only to open the year with two cornerbacks starting in the backfield.
However, Woods plans to eventually move to a dime system that would include six defensive backs.
Woods does not want to make the change until the organization is able to practice together.
"It's going to be something that is going to take time to get into, just because of players getting their reps," Woods said.
A switch to a dime system would open up more playing time for Johnson as the third cornerback on the team.
Johnson is not a "big name" player, but he is undervalued after how he performed last season.
He was targeted 44 times and didn't allow a touchdown during the regular season.
"I would say this is a really big year for me," Johnson said. "I'm just focused, and it feels very personal for me this year."
Hopefully Johnson is able to stay healthy and provide quality depth to the Browns backfield in 2020.