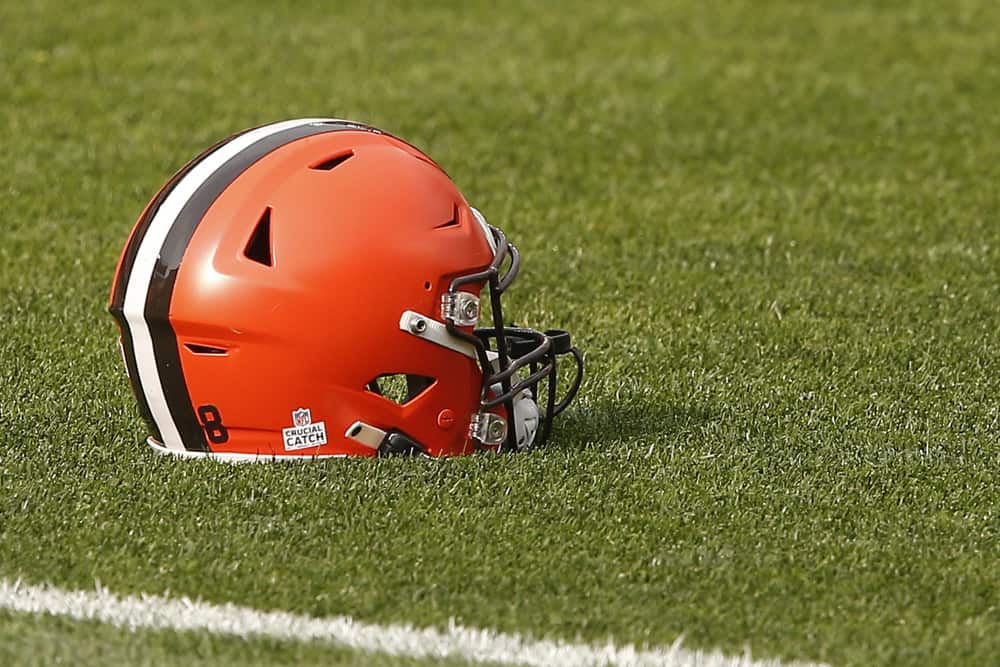 As final cuts are made around the NFL to trim rosters down to 53, the careers of those cut are far from over.
Practice squad positions are still heavily sought after and can serve as a pathway for those to get back on the 53-man roster.
For the Cleveland Browns, some of those included in the final cuts came as a surprise.
This included wide receiver KhaDarel Hodge who had been a key special teams player and performed well during the preseason.
Thank you Cleveland. It's all love 🤎🧡

A lot More to prove‼️ pic.twitter.com/EZLwB4cUdZ

— KhaDarel Hodge (@ItsKhaDarel) August 31, 2021
While some wanted him back on the practice squad, the Detroit Lions wasted little time in scooping up Hodge.
As the Browns focus on filling out their own practice squad, who are some names to expect on there?
We're Talking About Practice
Each NFL team is allocated 16 practice squad spots.
So far, the Browns have filled 11 of those 16 positions. This includes:
All of these guys, with the exception of Mullens, spent all of their 2021 training camp with the Browns.
Mullens spent his summer with the Philadelphia Eagles before coming to Cleveland.
With only five receivers and three defensive ends listed on the 53-man roster, doubling up on those positions on the practice squad makes sense.
Going back to last season, not many would have guessed that Porter Gustin would play significant snaps.
Yet, he did, showing why having a good practice squad can be beneficial.
Ravens fumble and Porter Gustin jumps on it! 💪#BALvsCLE pic.twitter.com/qN1g2Vbv4J

— Cleveland Browns (@Browns) December 22, 2019
The receivers are where we could see this come into play again in 2021.
Odell Beckham Jr. is coming off a serious knee injury, Jarvis Landry has taken his fair share of bumps and bruises, and Anthony Schwartz is just a rookie.
There could certainly come a time when Natson or Bradley are needed on a Sunday afternoon.
With COVID still an issue in sports on top of your normal physical injuries, depth is important.
Who Else Should They Add?
With five practice squad spots left to fill, the Browns front office has some decisions to make.
The first thing that jumps out is the absence of any offensive lineman on the practice squad.
To be fair, the Browns are deep there on the 53-man as-is. However, as mentioned, COVID and injuries still play a role.
While comfort with depth may be there now, the story can easily change after a few weeks.
Adding a guard and/or tackle to the practice squad could serve a purpose for later.
Players like Bobby Hart or B.J Finney would be guys to consider adding.
Another safety could help as well.
There are only four on the active roster.
While Moffatt is likely among the better practice squad safeties in the league, another name at the position wouldn't hurt.
Ultimately, the less chatter about practice squad guys the better.
That indicates that players on the 53-man roster are healthy and performing well.