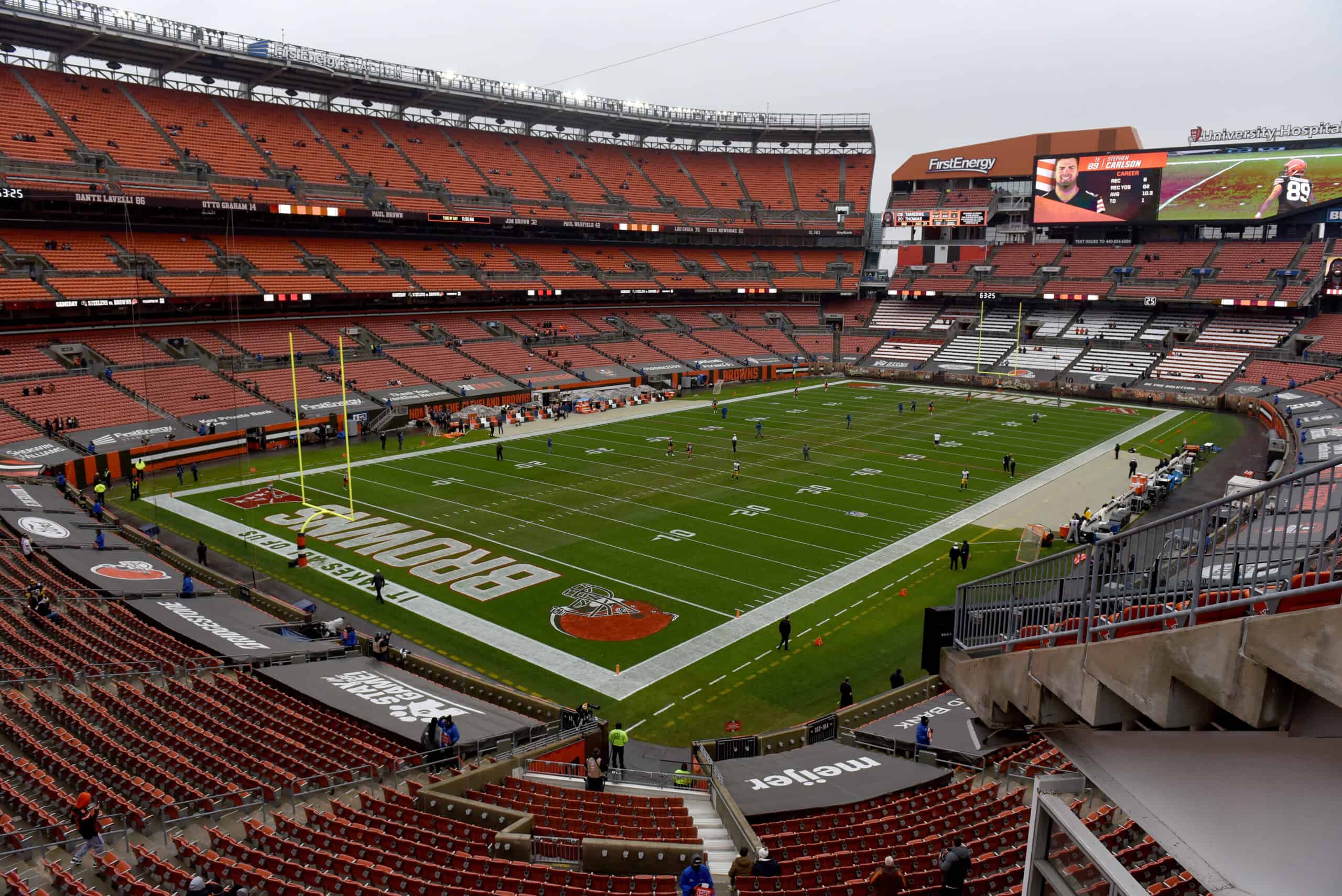 The Cleveland Browns finished the 2021 season on a winning note with a Week 18 victory over the Cincinnati Bengals.
It is Victory Monday, the final one of the season.
At least we got to go out with a win… Here's to one last #VictoryMonday – Go #Browns!! pic.twitter.com/0UcOFBOYe6

— Jared Hunt (@jaredwv) January 10, 2022
It does not feel as satisfying as if the Browns had advanced to the wildcard playoffs next weekend, but it is worth celebrating anyway.
Happy Victory Monday #Browns fans! 😂😂

— Artist Formerly Known As Whoopty-Hell (@FanoftheLand13) January 10, 2022
Here are the Browns Nation news and notes for Monday, January 10, 2022.
1. D'Ernest Johnson's FirstEnergy Leap
It was great to see D'Ernest Johnson aka "Slow Grind" back on the field.
He was activated from the Reserve/COVID-19 list for the game.
This fan posted a great view of Johnson's FirstEnergy Leap.
Johnson played well when called upon this season and was fun to watch.
Yo @DernestJohnson2 are best friends now? #CINvsCLE #Browns pic.twitter.com/vChnjDFw6O

— Travis Criblez (@TravisCriblez) January 9, 2022
Johnson had a great day against the Bengals with 25 rushes for 123 yards and the touchdown that preceded the leap.
D'ERNEST WAS ON THE SLOW GRIND TODAY 🐢

Had a great game 👍#Browns #CINvsCLE #SlowGrind pic.twitter.com/aFbdCuyNDh

— Browns fan UK (@brownsfanuk) January 9, 2022
2. 5 Browns Will Appear In Pro Bowl
While the season is officially over, the Browns have five Pro Bowl players.
They are Nick Chubb, Denzel Ward, Wyatt Teller, Joel Bitonio, and Myles Garrett.
The Pro Bowl will be held at Allegiant Stadium in Las Vegas, Nevada, on Sunday, February 6, 2022.
You guys can go to Vegas to support Nick Chubb, Denzel Ward, Wyatt Teller, Joel Bitonio and Myles Garrett in the Pro Bowl this year!

Otherwise, it seems the Raiders are only destined to play in Cleveland. #Browns

— Hayden Grove (@H_Grove) January 9, 2022
3. Stefanski And Berry End Of Season Press Conferences Are Scheduled
Coach Stefanski is scheduled to speak to the press on Monday at 3:30 PM EST.
Andrew Berry's press conference will be on Tuesday at 10:30 PM EST.
We will hear from Kevin Stefanski today at 3:30 and Andrew Berry tomorrow at 10:30. #Browns

— Brad Stainbrook (@BrownsByBrad) January 10, 2022
4. Players Show Appreciation For The Fans
The season did not turn out as anyone in Cleveland hoped it would.
However, the Browns do have some building blocks on this team.
A few of these players reached out to fans, literally and on social media, to thank them for their support.
David Njoku interacts with a fan after the game.
David Njoku #85 shaking my hand!! 🧡🤎 Go Browns pic.twitter.com/Sa6I5imiQ6

— kimmie🟧🟫🟧🟫🟧🟫 (@kimmiem1919) January 9, 2022
Donovan Peoples-Jones tweeted his appreciation.
Thank you Browns fans for all the love and support this year!! #DawgPound 💪🏾

— Donovan Peoples-Jones (@dpeoplesjones) January 9, 2022
2021 was a season when the Browns regressed, and it will be a long offseason ahead spent evaluating what went wrong.
Hopefully, 2022 is a more successful season.