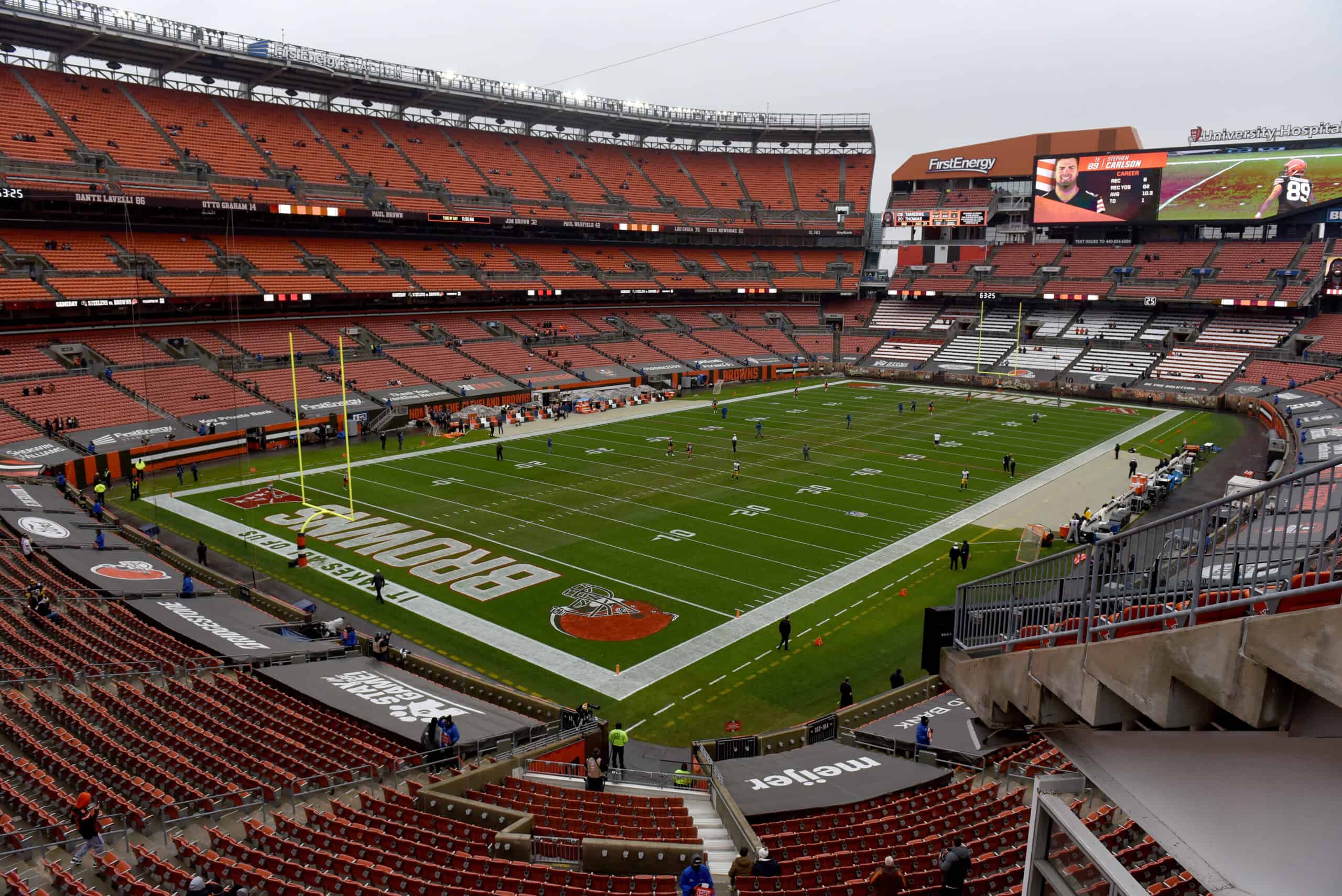 On Sunday of super wildcard weekend, Cleveland Browns fans are in total agreement with wide receiver Jarvis Landry.
Landry tweeted on Saturday how he felt about not being in the playoffs.
We agree , Jarvis#Browns https://t.co/ap1ho02Uyh

— ESPN Cleveland (@ESPNCleveland) January 15, 2022
On that note, let's proceed with the Browns Nation news and notes for Sunday, January 16, 2022.
NFL Officiating Continues To Fall Below Expectations
Here is another topic we can all agree on, lackluster NFL officiating.
It reared its ugly head again at the worst possible time.
The issue is at what point the whistle blew and if this should have been a dead play.
Here is the play in question.
.@JoeyB's Awareness = 100

Watch on NBC pic.twitter.com/VqDsHh3hgb

— Cincinnati Bengals (@Bengals) January 15, 2022
The whistle apparently blows the play dead before the pass is caught in the end zone.
CONTROVERSEY IN CINCINNATI: Officials blew the whistle before Bengals scored a touchdown. Cincy TD should not have counted. BENGALS 20, RAIDERS 13 at halftime. #8NN #RaiderNation

— 8 News Now (@8NewsNow) January 15, 2022
As a result, the 3rd down and 4 play should not have counted.
Because the Bengals won the game by a touchdown and this was a 3rd down play, it is easy to see this call impacted the game.
Maybe worse than the bad call was the postgame explanation for the call.
About that whistle… #Cincinnati #Bengals #RuleTheJungle #Raiders #RaidersNation #LVvsCIN pic.twitter.com/ZlMkPkpuEk

— YouWager.lv (@YouWager_FF) January 16, 2022
The NFL took the time after the fact to draft this statement to clarify the situation.
"We confirmed with the referee and the crew that on that play – they got together and talked – they determined that they had a whistle, but that the whistle for them on the field was blown after the receiver caught the ball."
Just like teams regroup in the offseason, the NFL needs to regroup and work out the officiating problems.
Inconsistencies and poor calls have been a constant theme.
One easy remedy is to stop mixing crews for the playoffs.
It is completely baffling as to why this would be a good idea when crews have worked together through the season and are suddenly switched up into "all-star" crews for the playoffs.
It is hard for the fan to watch the bad calls and the excessive discussion time to make calls.
Put the all-star crew on the Pro Bowl and do better each week of the season.
The NFL wants to put out a high-quality product; that extends to its officiating crews also.