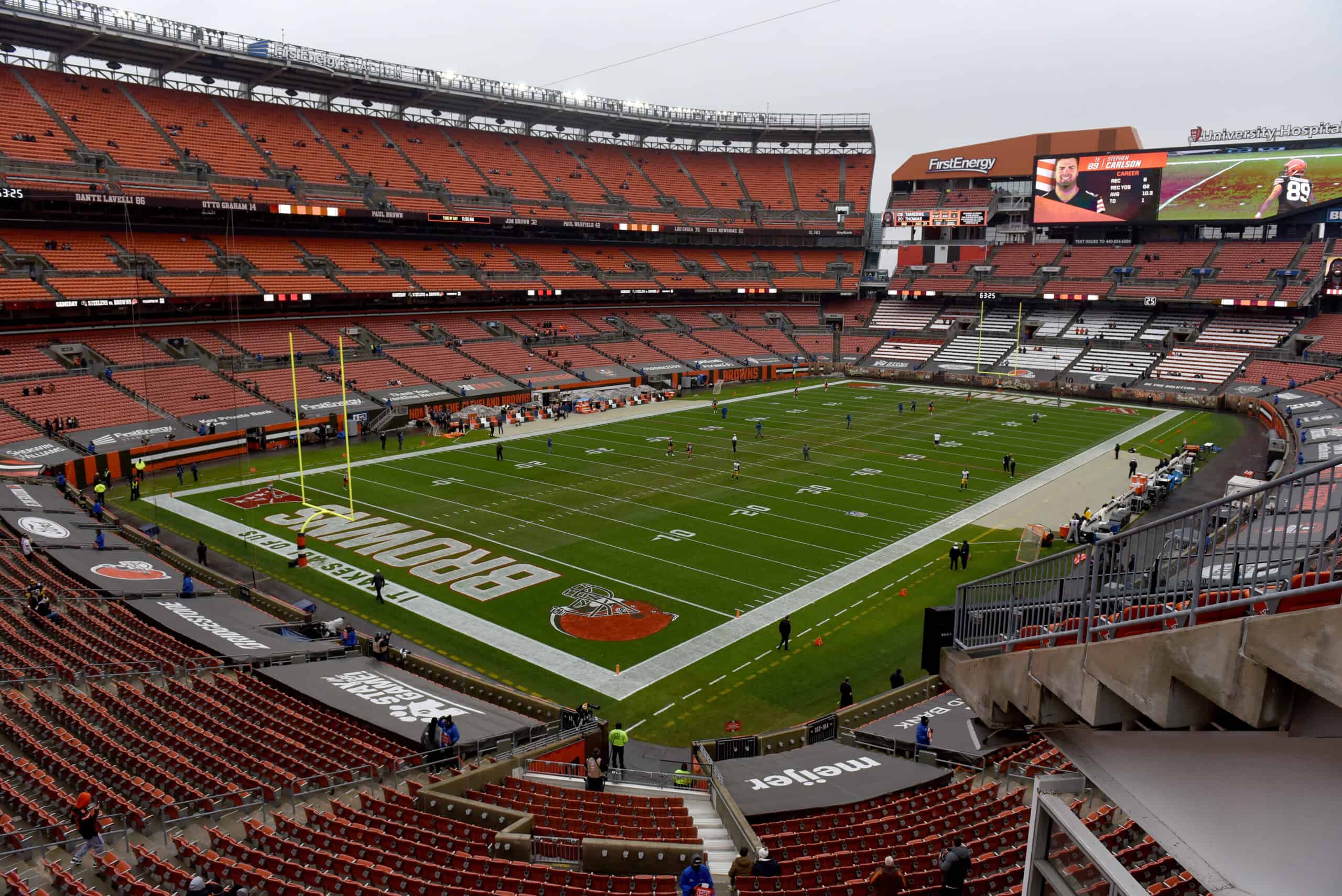 Though it may not feel like it, it is game day for the Cleveland Browns.
It's #Browns vs Steelers Game Day!

— Vintage Browns (@VintageBrowns) January 3, 2022
Despite being officially eliminated from playoff contention last night, the Browns are in Pittsburgh today to take on the Steelers in Week 17.
This game has a different weight associated with it as it is quarterback Ben Roethlisberger's last home game at Heinz Field.
This heated divisional rivalry with that added emotion will feel like a playoff game.
Here are the Browns Nation news and notes for Monday, January 3, 2022.
1. The Bengals Win The AFC North
Cincinnati knocked off the Kansas City Chiefs to earn the first AFC North title with Joe Burrow at quarterback.
Burrow celebrated with his teammates in the locker room just as he did in 2019 at LSU en route to a national championship.
2. Who Plays Tonight?
The social media argument erupted last night.
Now that the Browns are officially eliminated, should all injured players be shut down for the last two games?
That includes Baker Mayfield who needs offseason surgery.
If the Browns are officially eliminated after today, I'm not sure why you'd play a banged up Baker Mayfield these next two weeks.

— Ben Axelrod (@BenAxelrod) January 2, 2022
There were opinions on both sides.
The information we don't know is if there are contractual incentives or other behind-the-scenes issues that impact the decision.
If I'm the #Browns every one that is hurt and listed as Questionable needs to be shut down for the season. Why have them out there?

— Scott Allen Hill 💯 (@ScottHill216) January 3, 2022
3. Play The Spoilers
Wake up #Browns fans!! It's game day! We might be knocked out of the playoffs but the Steelers are not unless they lose tonight so let's go send Big Ben out the right way!

— BROWNS SPORTS PAGE (@DIEHARDFANONLY) January 3, 2022
The Steelers have a slight chance to sneak into the playoffs, and that path begins with a win over the Browns.
There is also that retirement party that will be going on for four quarters this evening.
Win it for Ben! #CLEvsPIT pic.twitter.com/z0FVx768Cq

— KO-existing (@Sports_PS4gamer) December 31, 2021
Ruin Ben's retirement party at Heinz Field. #CLEvsPIT #NFL #Browns pic.twitter.com/rXtWVIdmAx

— Ed_in_Columbus (@ed_in_columbus) January 3, 2022
These are two solid reasons the Browns need to show up and ball out on national television.
Conclusion
Watching the playoffs without the Browns in it will be a letdown after 2020.
However, there are still two games left in the regular season.
This is going to be a very long and exhausting offseason with a lot of decisions to be made, and that will be here soon enough.