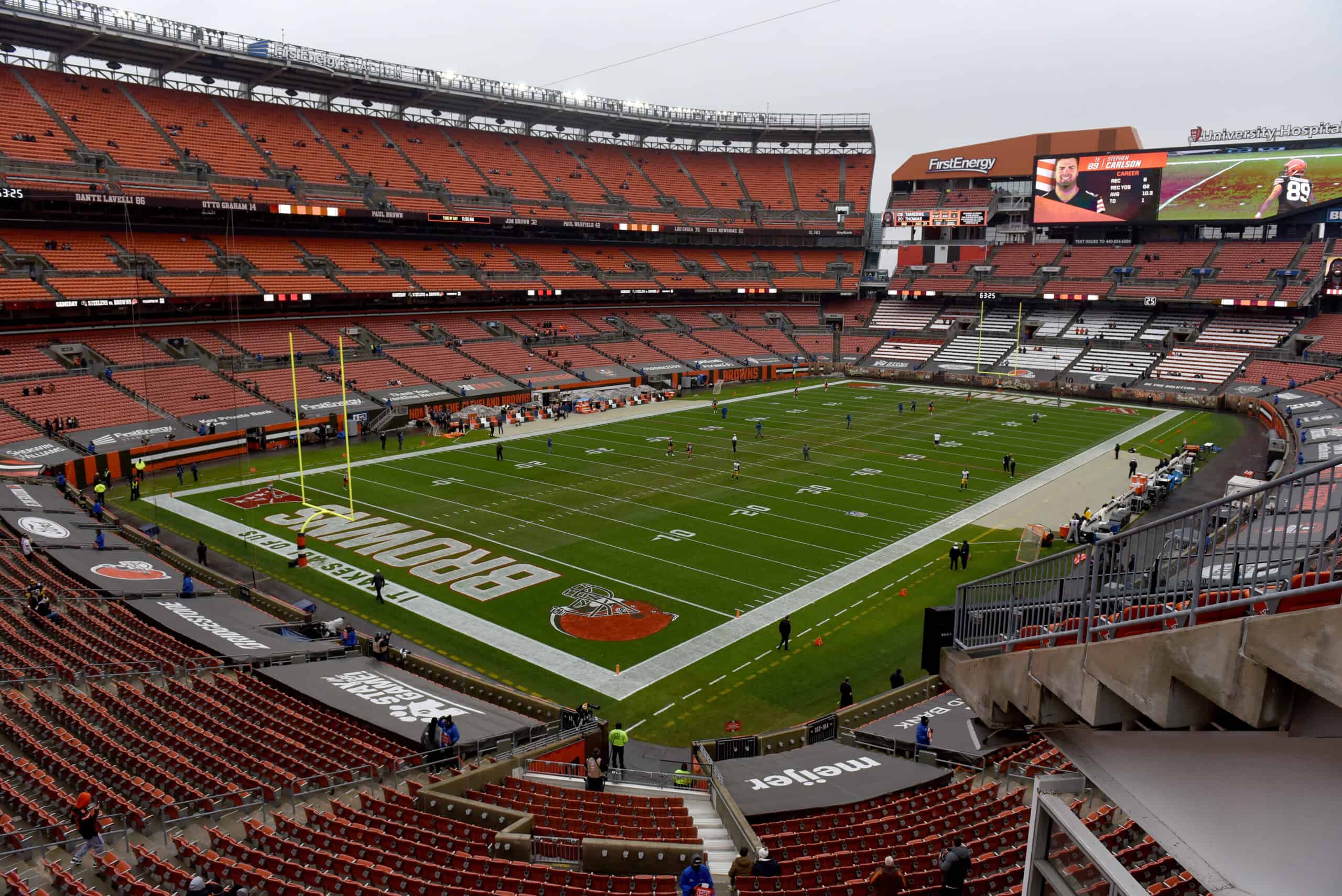 It's Saturday, February 19, 2022, and the Cleveland Browns are front and center on NBA All-Star weekend.
That is our top story in today's Browns Nation news and notes.
1. Myles Garrett Dominated At Celebrity All-Star Game
Fans who watched Myles Garrett's basketball videos from last summer before Coach Stefanski shut down his basketball career were not surprised to see how well Garrett played in the NBA Celebrity All-Star Game on Friday night.
What is Myles Garrett doing to these folks in this celebrity basketball game?

Looks like 90's Shaq against some middle schoolers.
😄😂🤣

— Coach – Dawgs on Top! (@ChattFC42) February 19, 2022
Get that weak stuff outta here, @Flash_Garrett 😤#RufflesCelebGame | #LetEmKnow pic.twitter.com/MiTyGZRjNA

— Cleveland Cavaliers (@cavs) February 19, 2022
Myles Garrett throws it down in the Celebrity Game pic.twitter.com/5ZXUAk3va2

— Ben Axelrod (@BenAxelrod) February 19, 2022
Myles Garrett's windmill slam didn't count but so what pic.twitter.com/Zu4YhpqRj2

— CJ Fogler AKA Perc70 #BlackLivesMatter (@cjzero) February 19, 2022
Though Garrett's team lost by a score of 65-51, he finished with 13 points, 8 rebounds, and 3 dunks.
2. How Garrett Fared With Friendly Wagers
For those keeping track, Garrett's Waterboys charity will collect $21,000, $13,000 from Charles Barkley, and $8,000 from Kenny Smith who pledged $1,000 for every point and rebound respectively.
However, Garrett lost his bet with Shaq who challenged him to score 25 points in the game.
Postgame, Garrett talked about not winning the Shaq wager.
"I didn't get Shaq's bet, I'm sick about that, but I'll make up for it.  I promised 30 and I didn't get it, but I was trying to get everybody involved in the game and it's about having fun."
3. Kareem Hunt Played Too
Kareem Hunt's appearance in the Celebrity All-Star Game was a surprise.
He had not been mentioned in the lead-up to the game; fans were excited to see him.
Later, we learned he was a late addition, taking Olympic skateboarder Nyjah Huston's spot.
Hunt, on the opposite team as Garrett, finished the game with 4 points and 1 rebound.
#Browns Kareem Hunt, Machine Gun Kelly, and @onepeloton's Alex Toussaint warming up ahead of the Ruffles All-Star Celebrity Game #NBAAllStar pic.twitter.com/rf8PniaCHr

— Ashley Bastock (@AshleyBastock42) February 18, 2022
4. An Entertaining And Safe Night
For Browns fans concerned about their star players on the hardwood courts, all ended well.
There were fun and entertaining moments, and no one was hurt in the process.
The NBA Celebrity Game has concluded and Myles Garrett's body is fully intact.

The #Browns take a W tonight for that.

— Nick Pedone (@NickPedone12) February 19, 2022
Safety is a concern for all as the weather is wreaking havoc on All-Star Weekend festivities.
A typical MidWest weather forecast of ice and snow is expected.
So we're starting All-Star weekend with an ice storm in Cleveland. It can only get better from here.

— Tom Withers (@twithersAP) February 18, 2022
One person wanted visitors to know that despite the weather, Cleveland has plenty to offer.
hosting a national event in Cleveland Ohio in the middle of February is like planning a hiking trip on the first date in the middle of summer

this is as bad as we'll ever look so if you still have a good time, imagine how great we are when we can throw on a little makeup

— Mollis (@BurdsIVue) February 18, 2022
Happy Saturday Browns Fans!