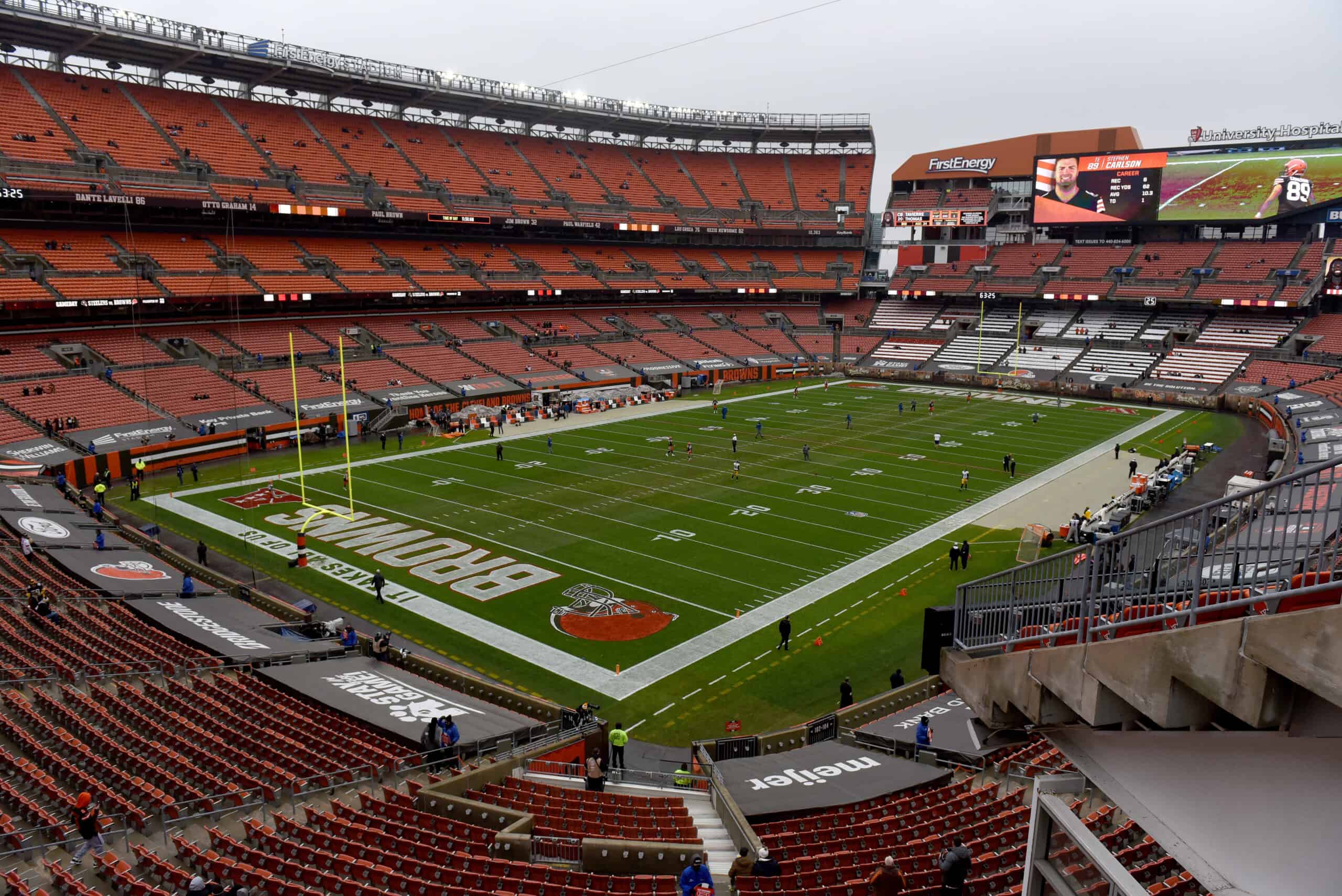 It is Monday, February 7, 2022, and the Pro Bowl took top billing in the NFL over the weekend.
Though some do not enjoy watching the game, the Cleveland Browns had five players on the victorious AFC team, and there were some fun plays to watch.
Congrats to @NickChubb21 @Flash_Garrett @denzelward @JoelBitonio and Wyatt Teller on playing in the Pro Bowl today 🔥 #Browns

— Sir Yacht🛥 (@SirYacht_) February 6, 2022
Here are the Browns Nation news and notes for Monday featuring Pro Bowl footage.
1. Myles Garrett's Pro Bowl TD
The Pro Bowl resembled powder puff football in a lot of instances, but there were a few cool plays.
One was the tag-team effort between T.J. Watt and Myles Garrett to score a touchdown.
.@Flash_Garrett with the AFC North assisted Pick-6! 😈

📺: #ProBowl on ESPN pic.twitter.com/kLOyuTd7WB

— Cleveland Browns (@Browns) February 6, 2022
This is a perk of the Pro Bowl, watching AFC North foes work together.
Both are at the top of their game.
It is worth noting that Watt's big brother J.J. Watt commented on the overall intensity of the game.
I've seen walk-thrus more intense than this 😂#ProBowl

— JJ Watt (@JJWatt) February 6, 2022
He was one of many current and former players that had something to say about the game.
2. Denzel Ward Plays Tough D
THE WARDEN'S NO FLY ZONE 🛩️🚫

📺: #ProBowl on ESPN pic.twitter.com/ytyQljqkca

— Cleveland Browns (@Browns) February 6, 2022
Denzel Ward was assigned to Minnesota Vikings superstar wide receiver Justin Jefferson, and he took the job very seriously.
3. Nick Chubb
Nick chubb threw that stuff arm at Micah parsons because he beat him in a foot race.😂 #ProBowl

— JulianTheHooligan (@TheHooligan95) February 6, 2022
Seeing Nick Chubb in the backfield always makes for a good day.
His Pro Bowl version of the stiff arm on Micah Parsons had some fans wondering if that was a revenge move for losing to Parson in the Fastest Man race during the Pro Bowl Skills Showdown.
4. Joel Bitonio
Browns fans know what a treasure Joel Bitonio is.
Bitonio competed in his fourth consecutive Pro Bowl yesterday.
One of the best things the Browns did this season was negotiating his extension.
Fourth straight Pro Bowl for @JoelBitonio 💪 pic.twitter.com/gWg671XfRT

— Cleveland Browns (@Browns) February 6, 2022
Conclusion
Though football season is winding down and disappointed Browns fans are forced to deal with all of the Bengals Vs. Rams media coverage this week, there is one saving grace for the city of Cleveland.
Let's leave the #Browns talk for another time. This is the Cavs season. That's who should be talked about.

— STB☣☢™️ (@BobInTwinsburg) February 7, 2022
That is the stellar play of the Cleveland Cavaliers.
The Cavs are 33-21 and have won 7 out of their last 10 games.
WINE AND GOLD WINNER !! Cavs never led in the first 3 quarters, down by as many as 20. Then we outscored the Pacers 37-17 in the 4th to win it 98-85 ! #LetEmKnow pic.twitter.com/kLxb0PRUlB

— Mike (@MIKE_BROWNS_UK) February 7, 2022
Thank goodness for the Cavs!
Happy Monday Browns Fans!