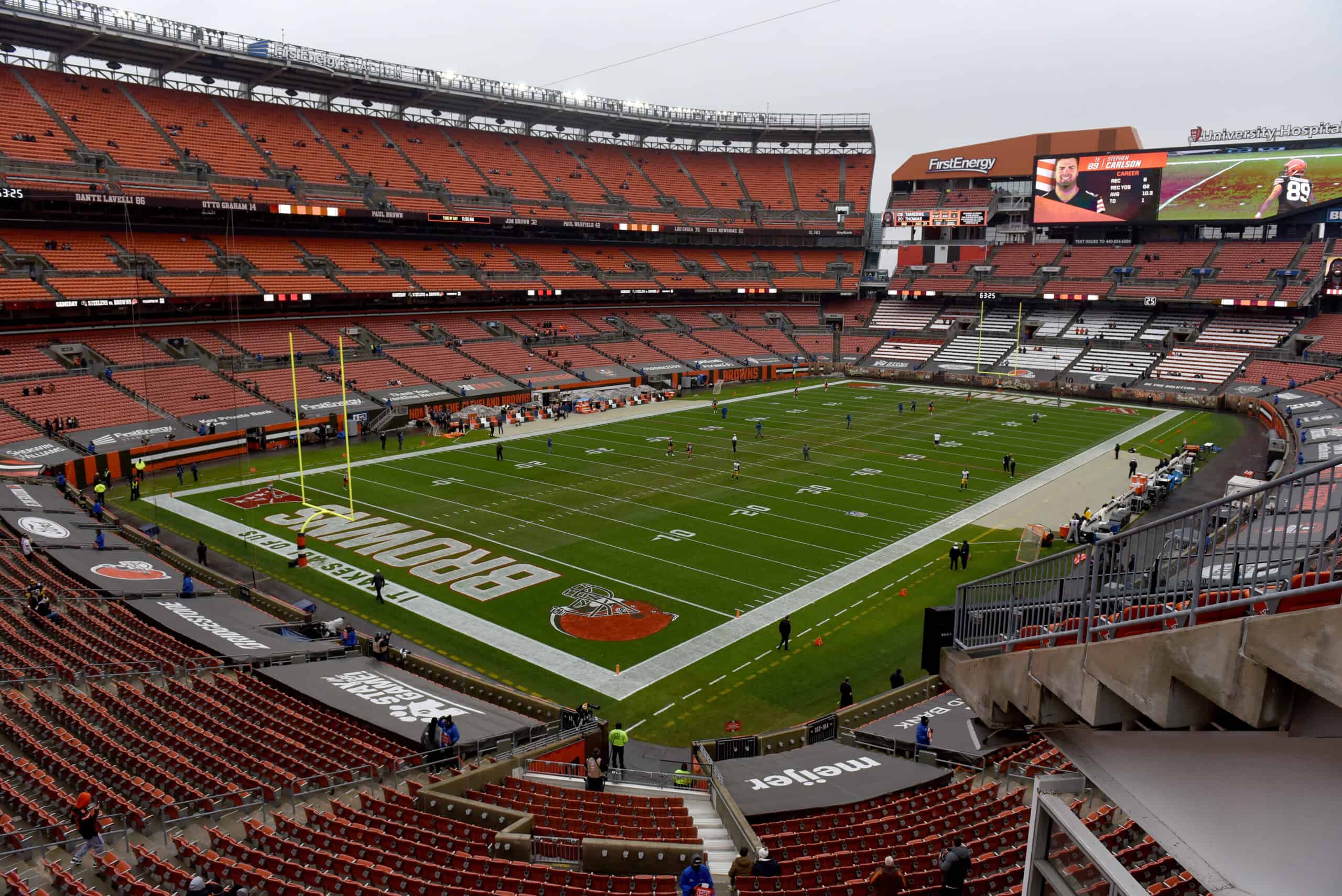 The Cleveland Browns are six degrees of separation from each of the Super Bowl teams.
The ties are close to their interstate rival, the Cincinnati Bengals, dating back to Paul Brown's involvement with the team.
Then, there is the Odell Beckham Jr. connection between the Browns and the Los Angeles Rams.
That OBJ tie tops the Browns Nation news and notes for Tuesday, February 8, 2022.
1. Jarvis Landry Appears On OBJ's Virtual Press Conference
Jarvis Landry wins the supportive best friend award for the year.
He clearly has no sour grapes with OBJ for leaving the Browns the way he did and landing in a good situation that puts him in this weekend's Super Bowl.
How did he support his friend on Super Bowl week?
He surprised him during his virtual press conference by wishing him great success and telling him to "Go get that ring."
Jarvis Landry surprised his former teammate OBJ during his media availability.

"I love you. Go get that ring."

(via @NFL)pic.twitter.com/n8zCdXHw9j

— Bleacher Report (@BleacherReport) February 7, 2022
For his part, OBJ thanks Landry for being an example to him through the years.
2. A Gender Reveal Browns Style
Need a creative gender reveal idea that has a Browns twist?
Check out this video where big brother spikes a football that spills powder the color of his soon-to-be sibling's gender.
Kudos to the kid for his David Njoku impression when spiking the ball.
We love it, and congratulations to everyone involved!
I know he was hoping for blue powder, but he nailed the @David_Njoku80 spike nonetheless! #browns pic.twitter.com/1BNAC52b6H

— Craig (@fleckcw) February 7, 2022
3. Who You Got?
Who do you think will win Super Bowl 56?
I can give you reasons for either team to win but believe the Los Angeles Rams may have the edge.
This is no slight on the Bengals whom the Browns swept this season, but it has more to do with their offensive line's ability to protect Joe Burrow who was sacked 51 times in 16 games this season.
Check out my TikTok for each team and let me know in the comments who you think will win.
Happy Tuesday Browns Fans!