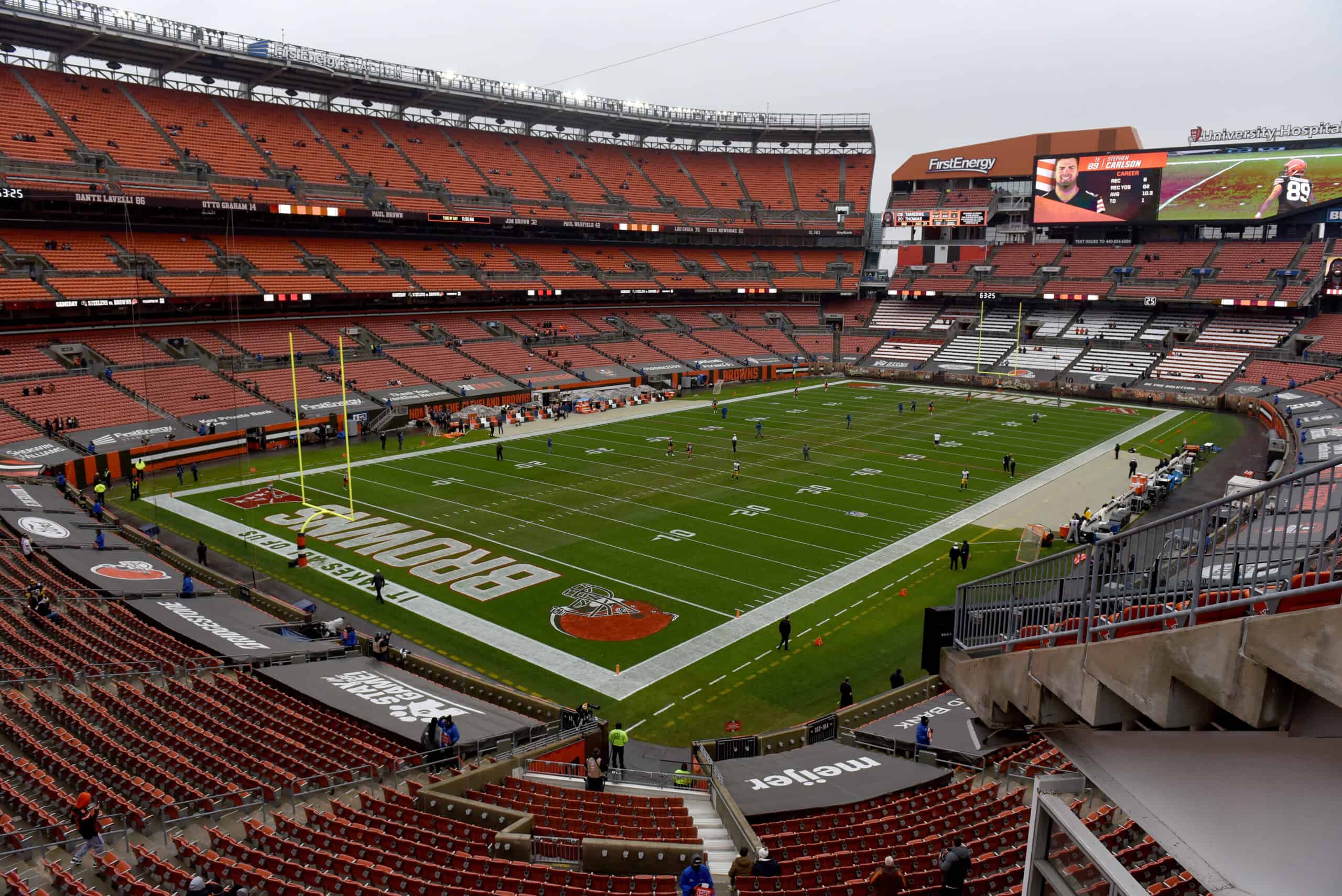 It is Wednesday of Super Bowl week.
For those of you who are already fatigued by the Super Bowl coverage, here are the Browns Nation news and notes for the Cleveland Browns for Wednesday, February 9, 2022.
1. Who Are The Top 3 Browns Players Since 1999?
This was fun to listen to yesterday.
The debate over who the three best Browns players are since 1999 was a tough one.
Who are the Top 3 #Browns players since 1999?

Our crew gives it our best guess

presented by @shacknews ⬇️ pic.twitter.com/wt3CD9N3m6

— BIGPLAY REFLOG SHOW (@BIGPLAYReflog) February 9, 2022
Among those mentioned were Joel Bitonio, Nick Chubb, Josh Cribbs, Phil Dawson, Myles Garrett, and Joe Thomas.
With the exception of Cribbs, the others are freely discussed and given props for their talent.
Because Cribbs is often not in the discussion, here is a friendly reminder of what he could do.
Josh Cribbs was a damn electric factory #Browns pic.twitter.com/rfOHdDuqU0

— Tingz n Wingz (@TingznWingz) November 19, 2021
Who are your top three?
2. Looking Back At Pro Bowl 1988
With all the discussion about how the Pro Bowl was played this year, it is helpful to look back at a memorable Pro Bowl with a Cleveland flair.
Marty Schottenheimer coached the AFC team in the 1988 Pro Bowl weeks after losing a heartbreaker in the AFC Championship to the Denver Broncos.
Schottenheimer prepared the AFC players as he would a regular game including Broncos quarterback John Elway who was partially responsible for the Browns' ouster from the playoffs.
February 7, 1988
Today in '88, wks after AFC title loss, Marty Schottenheimer is HC w/ Elway as his starting QB in #NFL Pro Bowl 15-6 W. Bernie's 1st, 7 #Browns incl. both CBs. Marty works team hard:"I have never & will never bring a team on field w/o prepartion" #schottystrong pic.twitter.com/s5qK7ipQuC

— On This Day: Cleveland Sports (@CityfanC) February 7, 2021
Deep in a PRO BOWL wormhole, preparing trivia questions for tomorrow's @GMFB .

1988 Pro Bowl:

AFC (coached by BROWNS coach Marty Schottenheimer): 15

NFC (coached by VIKINGS coach Jerry Burns): 6

Game was on ESPN and called by Mike Patrick and Roy Firestone

MVP: Bruce Smith

— Peter Schrager (@PSchrags) February 2, 2022
These were the glory days of the Pro Bowl.
3. Amazon Reveals 2022 Thursday Night Football Logo
Amazon Prime is taking over Thursday Night Football coverage beginning in the 2022 season.
Streaming the NFL games is about to go mainstream, and Amazon has revealed its official TNF logo.
Amazon Prime is taking over Thursday Night Football next season and they just unveiled their new logo. pic.twitter.com/y3EiChvJRN

— Ari Meirov (@MySportsUpdate) February 8, 2022
The logo was met with mixed reviews on social media including this memorable comparison.
— phenomenal_bopper (@truzzthat) February 8, 2022
4. NFL Combine Is Next Month
It is hard to believe that the 2022 NFL Combine is less than a month away.
It runs from March 1-7, 2022.
That is something to look forward to especially since the 2021 NFL Combine was canceled because of COVID-19.
Once again, top college players will gather at Lucas Oil Stadium in Indianapolis, Indiana for an audience of NFL scouts and coaches.
NFL executive Troy Vincent say the 2022 NFL Combine will be in Indy. The 2023 Combine is up for bid between Dallas, Los Angeles and Indy. Vincent said they will focus on making the athlete experience better, as well.

— Ian Rapoport (@RapSheet) October 26, 2021
This could be the final year the NFL Combine is in Indianapolis as other cities are bidding on it for 2023.
Happy Wednesday Browns Fans!