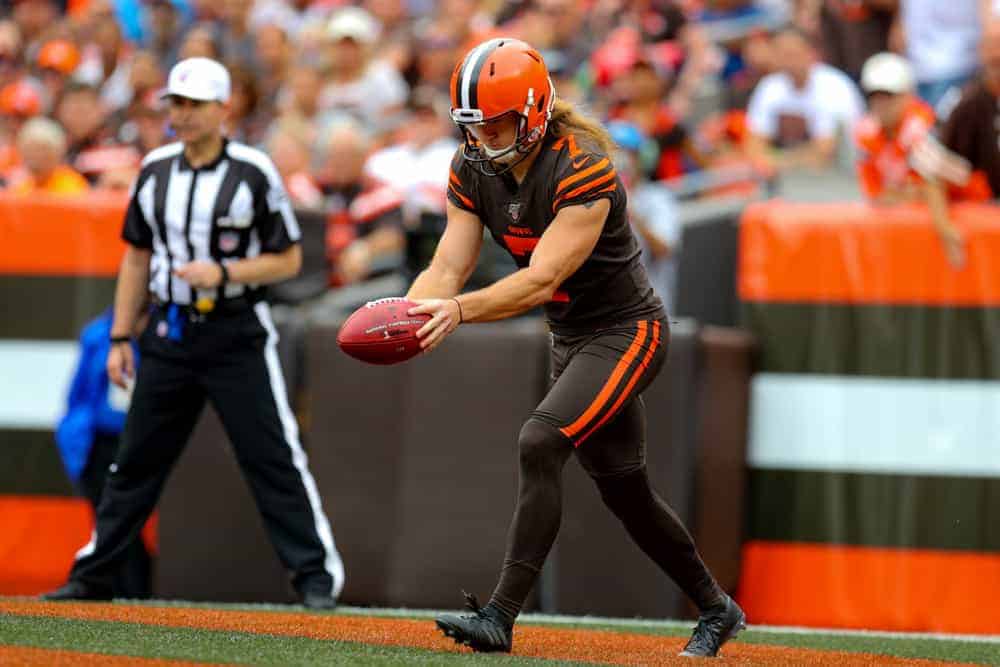 The NFL has created a new reserve category for a player who either tests positive for COVID-19 or who has been quarantined after having been in close contact with an infected person.
If any player falls into these categories their team is required to immediately place the player on the reserve/COVID-19 list.
Clubs may not disclose whether a player is in quarantine or is positive for COVID-19.
The Cleveland Browns have already placed two of their players on that list this week.
Both running back Dontrell Hillard and safety Jovante Moffatt were placed on that reserve list already, but the Browns have another player to add now.
The Browns have placed 23-year-old punter Jamie Gillan on the reserve/COVID-19 list.
The #Browns have placed punter Jamie Gillan on the Reserve/COVID-19 list.

— Camryn Justice (@camijustice) July 30, 2020
This could be a fairly big loss for the Browns if Gillan is not back in time for the regular season.
Gillan's 2019 Campaign
Much like most punters, Gillan was an undrafted player that signed after the draft.
He quickly became an important part of the Browns roster.
Gillan set a Browns single-season net punting record with a 41.6 average per punt.
He also finished tied for fifth in team history with 28 punts inside the 20.
It has only been one season and Gillan has already put himself into the record books.
Hopefully he is able to return in time for the regular season because the Browns desperately need him.
The organization has found it difficult at times to find a reliable punter.
Gillan played all 16 games and was setting records during his first season with the team.
At first glance, the punter doesn't seem like that important of a role, but it truly is.
Being able to pin your opponent back at the 10 or 15 yard line is a great skill to have.
It gives your defense a better chance of stopping the opposing team from scoring.
There is still plenty of time for Gillan to get healthy and back on the field before the season begins.
Browns fans are hopeful that he can build off his impressive 2019 campaign.