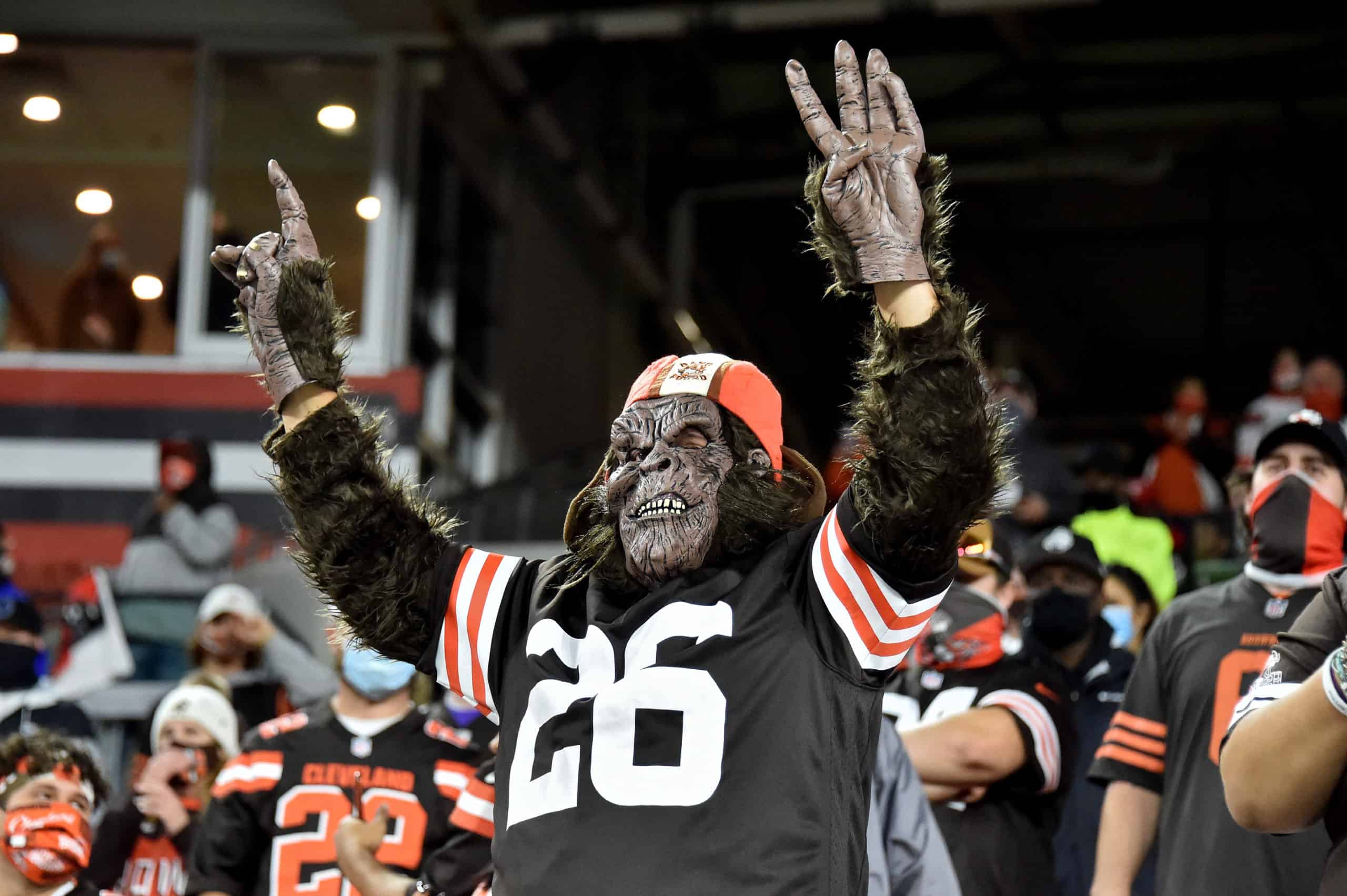 It wasn't too long ago when copping a ticket to a Cleveland Browns home game was pretty simple.
In fact, it was almost considered a merciful act to go to the game in someone else's place.
But those days have gone the way of the bi-annual head coach and quarterback searches.
According to an article in Crains' Cleveland Business section, 10,000 fans signed on to a season ticket waiting list.
And they paid $100 per ticket for the privilege.
🚨🚨 IT'S HERE! ⏲️ NO MORE WAITING! The 2021 Schedule is HERE! https://t.co/GVBJTjk9q4 >> View Now and and tune in to "Schedule Release '21" on NFL Network at 8 p.m. for a full breakdown. pic.twitter.com/4hLjlsEpuA

— Cleveland Browns (@Browns) May 12, 2021
Fans looking to get in on the action at FirstEnergy can join the list on the team's website.
Waiting lists generally offer "priority" status to the fans on the list.
But fans own PSLs that allow them to carry their season tickets over from year to year.
They can also hand down their seniority status to immediate family members over generations.
That means only a fraction of the waiting list might be accommodated each season.
Best Ticket Value In The NFL? 
Cleveland charges $50-80 per game, plus a PSL charge and the $100 waiting list fee.
And if that sounds like a ridiculous amount of money, it's not… at least by NFL standards.
There are stadiums around the league that charge $50 to park a car on top of extraordinary ticket prices.
Cleveland's top-priced game ticket cost $80, well under the $105 cost of an average ticket around the league.
And the fact the Browns are a winning franchise increases the relative value of the ticket.
Stefanski: "We're really excited to have nine home games in front of our fans in front of what I hope is a packed building."

📰 » Full 2021 schedule: https://t.co/fteVDuxoEM
📺 » Tune in NOW to Browns Live » https://t.co/xVfhP5WSJl
📺 » Tune in to NFL Network at 8 p.m. pic.twitter.com/IeZ4E4GIN9

— Cleveland Browns (@Browns) May 12, 2021
Browns fans also enjoy lower than average prices for food, beverages, souvenirs, and parking.
It all adds up to one of the most affordable game day experiences in the NFL.
And that is after the team raised prices on most tickets for 2021.
Even though the Browns typically leave some salary cap space, Dee and Jimmy Haslam don't field a team on the cheap.
Their continual investment in the team and the community rivals any of the larger market franchises.
Fans Can Still Catch a Game 
Even though season tickets are sold out, there are still opportunities for Browns fans to catch a game.
Many folks pay for or offset the costs of season tickets by selling their seats to a game or two.
Ticketmaster operates the NFL's sanctioned ticket exchange to assure safe and legitimate sales.
Other major ticket re-sellers also offer Cleveland Browns tickets.
And while the tickets are marked up over face value, they are still a relative bargain for an NFL experience.
The Browns' three-game preseason schedule:

Week 1 – Saturday, Aug. 14 – at Jacksonville Jaguars – 7 p.m. on News 5 Cleveland
Week 2 – Sunday, Aug. 22 – New York Giants – 1 p.m. on News 5 Cleveland
Week 3 – Sunday, Aug. 29 – at Atlanta Falcons – 8 p.m. on NBC

— 🧡🤍🤎 The Browns & Coffee ☕️ (@amymac0215) June 8, 2021
Tickets to the Browns 2021 home opener start at $120 and top out at only $160 on the NFL exchange.
Local ticket resale (scalping) laws hold prices down for some fans.
But tickets to see the Kansas City game start at $303 and New England seats kick off at $225 on StubHub.
Tickets to the Browns' home preseason game versus the Giants are available for $12 on the NFL exchange.
Be sure to double-check total charges before committing to a purchase on any website.
Regulations are in place to protect buyers and sellers, but taxes and re-seller fees can still add up.