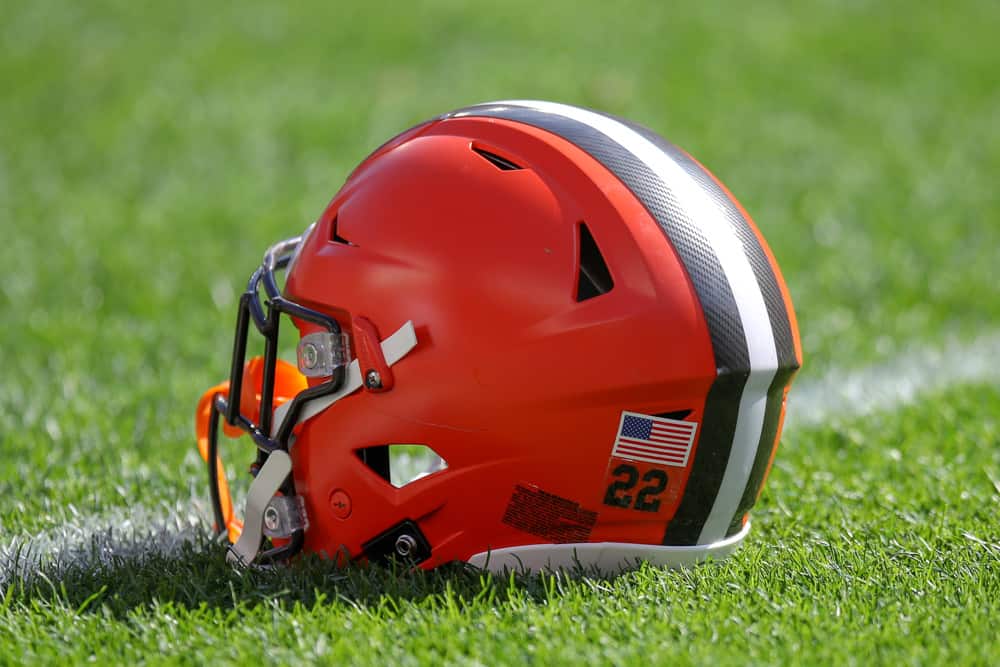 Matt McCrane, we hardly knew ya.
McCrane, who spent all of 2020 on the Cleveland Browns practice squad, was waived on Tuesday to make room for the newly signed Chase McLaughlin.
#Browns waive K Matt McCrane, who spent 2020 on practice squad, to make roster spot for K Chase McLaughlin, claimed off waivers from #Jets yesterday.

— Tom Withers (@twithersAP) May 11, 2021
Thus is life in the NFL as a kicker, with most teams keeping just one on the active roster and one on the practice squad.
If an opportunity arrives for a team to upgrade the position, they typically won't think twice about doing so.
For McCrane, that means the job search is on once again.

Cleveland Career
It was a short stint in Cleveland for McCrane, spending his lone season as a Brown on the practice squad.
He was brought in during the second week of the season in case of a COVID-19 emergency, which almost had to happen.
In mid-November, Cody Parkey was placed on the reserve/COVID-19 list that fans became not-so-fond of as the season went on.
If Parkey had tested positive at some point during that week, McCrane may have gotten into his first professional game since 2018.
Ultimately Parkey would get cleared to play and McCrane's services were never needed.
Given Cleveland's up and down relationship with kickers the past few seasons, the fewer positional "experiments", the better.

Back to the Grind
This isn't a new experience for McCrane who will be looking for his fifth new home in the league.
Matt McCrane game-winning FG in his NFL debut!!! pic.twitter.com/3cMosMMtva

— Raider Nation Boston (@RaiderNationBOS) October 1, 2018
The constant movement all while receiving practice squad pay could certainly become discouraging.
The kicker position is a strictly results-based one though where not much matters outside of how many you make.
Leadership, charisma, and all those other traits you look for in position players just don't really apply to kickers.
For McCrane, he's not at the point where he can put the ball through the uprights at an elite level yet.
Perhaps one day that will come, but his time to find a long-term home may be starting to wind down.